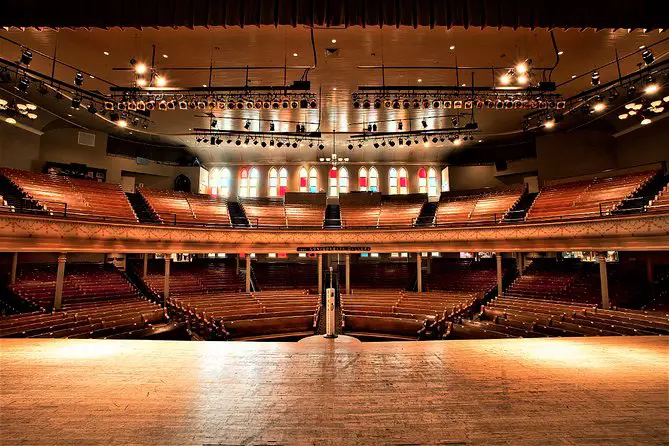 There are few places in the world that are as famous for live music as the Ryman Auditorium. Known as the Mother Church of Country Music, the Ryman Auditorium has been around, in one form or another, for more than 135 years.
In 1885, evangelist Sam Jones drew more than 5000 people to his sermon, including steamboat captain Thomas G. Ryman. Thomas was so touched by Sam's speech that he devoted his life and resources to building the Union Gospel Tabernacle. After Thomas passed away, the building was renamed the Ryman Auditorium in his memory.
For years, the Ryman was a place for well-known traveling acts, including Katherine Hepburn, Charlie Chaplin, Bob Hope and more. After the Grand Ole Opry formed in 1943, the Ryman began pulling in some of Nashville's biggest stars, including Johnny Cash, Elvis Presley, Minnie Pearl, Patsy Cline and more.
Now, after all these years, the Ryman is still one of the most beloved places for artists to play, and music fans to listen. Drawing in a wide variety of acts, from music to comedy and more, the Ryman maintains a packed concert schedule, in addition to sometimes playing host to the Grand Ole Opry. Find a complete schedule here.