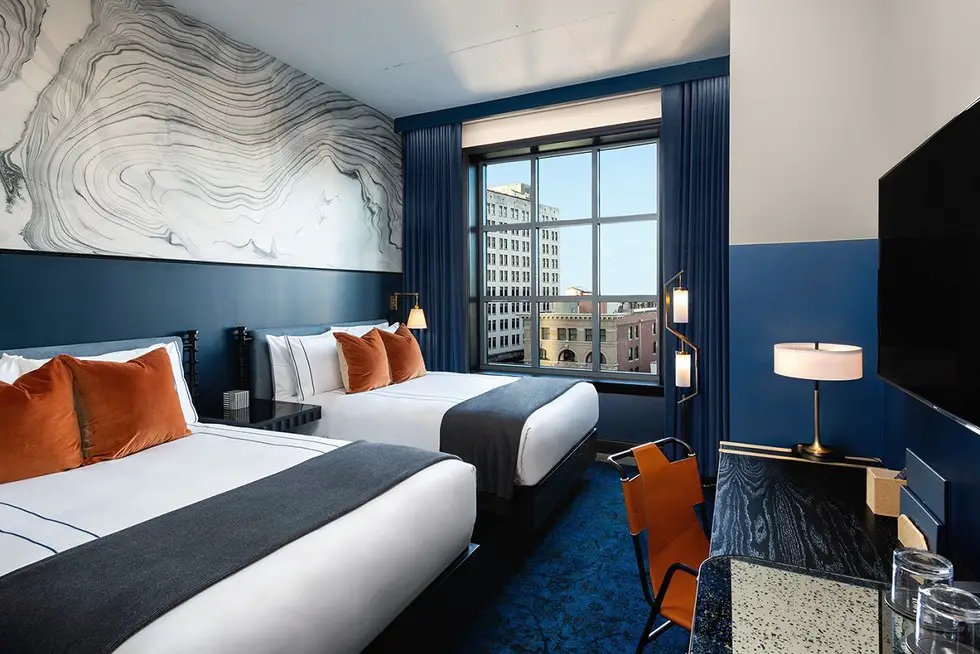 If you want to be in the heart of Nashville, the Dream Nashville is the place to be. Located in Music City's famed Printers Alley, Dream Hotel is luxury at its finest, all within walking distance to restaurants, bars, live music and more.
Each room comes with its own mini-bar, with a state-of-the-art fitness center available as well. Pick the room that suits your needs, whether it be the cozy Bronze King or the spacious Guest House, located on the top floor.
While restaurant options abound in Nashville, Dream Nashville has plenty of options for those who need a night in. The Stateside Kitchen serves breakfast, lunch and dinner, while Natura Nashville offers healthy fare including salads, snacks and more, sourced from local providers. End the night with a craft cocktail from the Parlour Bar.
Dream Nashville is located at 210 4th Avenue North, Nashville, TN 37219.