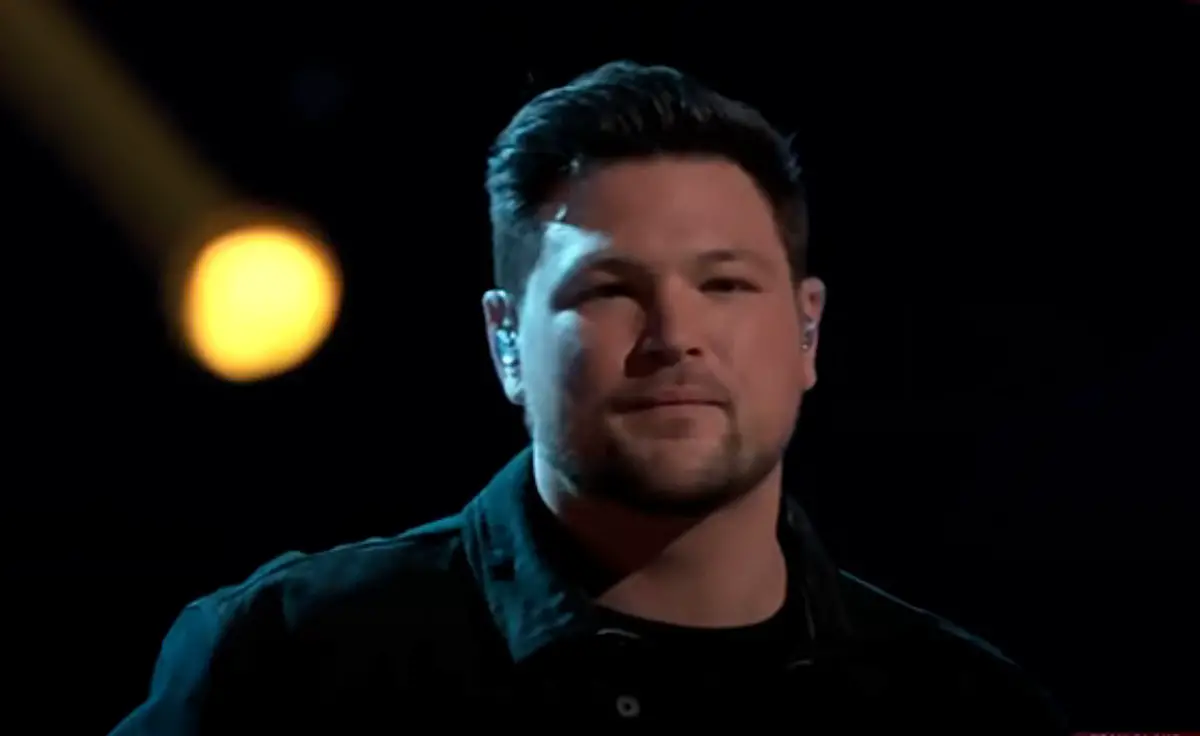 Ian Flanigan didn't waste any time after coming in third last year in Season 19 of The Voice. The New York native has been busy writing and recording new music, signing with Reviver Records to help get music out as quickly as possible to his fans, including his next single, "Grow Up." The song includes his former coach on The Voice, Blake Shelton, who quickly agreed to join Flanigan on the new song.
"My whole team has worked really hard to make all of this happen and I couldn't be more stoked to release 'Grow Up,'" Flanigan tells Music Mayhem Magazine. "The feature from Blake happened pretty organically. After I signed with Reviver, we were focusing on recording this single. As we were moving closer to recording, we thought it would be awesome if Blake would want to jump on the track. We reached out to see if he had any interest, and he did! Blake has a history of helping previous contestants from the show and I'm so grateful for his generosity and that the timing worked out for us to do this."
Shelton was the only coach who turned his chair around during Flanigan's blind audition on The Voice. To be able to sing with Shelton on the new track was a full-circle moment for the rising star.
"It's always an absolute pleasure to get to work with Blake," Flanigan gushed, "I'm a huge fan of his music and him as a person. He's great to hang with, and a real pro in the studio. This time around there were a lot less cameras, and it was good to catch up with him outside of The Voice. When you're working with Blake, it doesn't take long for him to get the work done. He's got one of those voices that just tracks so easily and sits really well in a mix right away."
Although Flanigan got to know Shelton quite well while he was on The Voice, it's an entirely different scenario to be releasing a song with the superstar.
"It's still hard to believe that this experience is happening for me," Flanigan admitted. "I just try to be present, and grateful in these situations. I'm always aware of what an honor it is. Blake was very generous with his time in the studio. Being such a busy guy, to cut out the time to make this happen really shows his character, and his dedication to helping other artists. I'm thankful to call him a friend."
Flanigan and Shelton have more in common than just being phenomenal singers. The two also got engaged last fall, with Flanigan proposing to his longtime girlfriend, Ayla, while on a break from The Voice, around the same time that Shelton proposed to Gwen Stefani.
"Ayla and I went on a trip during a break from The Voice to Acadia National park, up in Maine," Flanigan recalled. "I had been planning to ask her for a while, knowing Acadia was one of the only places we both had never been before. We stayed in a cabin up there, and I asked her on top of a mountain one evening. I'm just glad I didn't drop the ring! When we got back a couple weeks later, I saw Blake had done the same. That's when I knew, great minds think alike. We both used our time off between the show wisely. Blake's a smart guy, so I'm sure he's letting Gwen make the wedding planning decisions."
Pre-save "Grow Up" here.