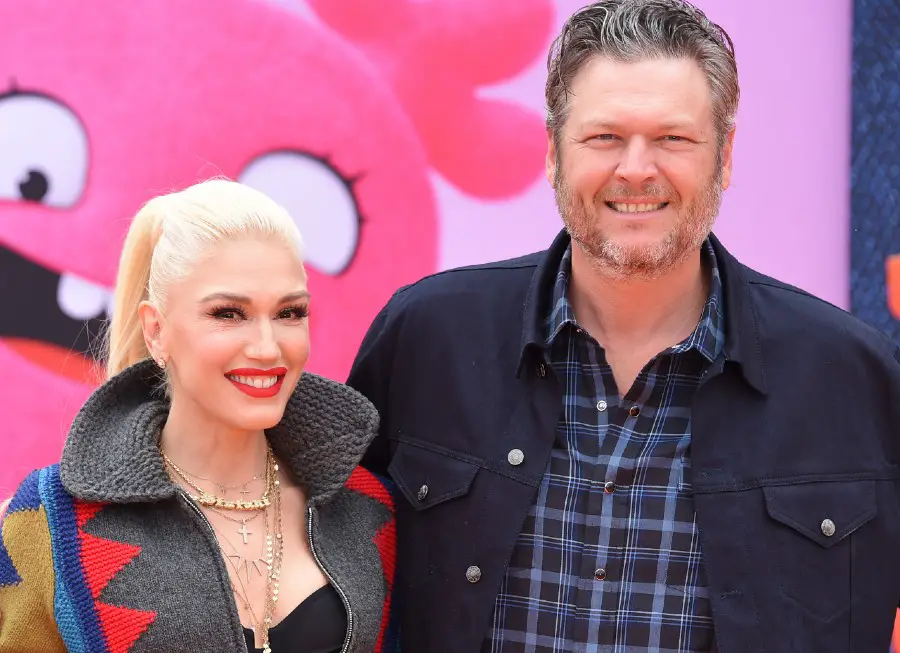 It's about time! Blake Shelton and Gwen Stefani are finally engaged, five years after they began dating. The two announced the news on social media.
"Hey [Gwen Stefani] thanks for saving my 2020…And the rest of my life," Blake captioned the photo, showing the couple together, with Gwen's beautiful diamond on display. "I love you. I heard a YES!"
Hey @gwenstefani thanks for saving my 2020… And the rest of my life.. I love you. I heard a YES! pic.twitter.com/mAgbbUtSlx

— Blake Shelton (@blakeshelton) October 27, 2020
Gwen shared the same photo on Instagram, saying simply, "[Blake Shelton], yes please!"
Blake and Gwen began dating in 2015, when they were both serving as coaches on The Voice. Although they did not know each other prior to their time on the reality TV talent show together, they bonded over their mutual heartache, with Blake going through a divorce with Miranda Lambert, while Gwen was splitting from her husband, Gavin Rossdale.
"When we first started seeing each other, friends of mine would be like, 'What the hell is that all about?'" Blake previously told People. "But if you ever had a chance to be around us together, it does make sense."
"I wouldn't change one thing about my life right now," he continued. "I'm happy. Sometimes happiness can seem like fleeting moments, but this one has been staying in the same lane for a long time. It's just amazing."
Their marriage will make Blake an official stepfather to Gwen's three sons: 14-year-old Kingston, 12-year-old Zuma and Apollo, six, although the country music superstar has already been taking an active role in their lives.
"For a long time, it was awkward trying to figure out what my place is and in their mind too," Blake acknowledged. "The best part for me, selfishly, is discovering a part of myself that I guess I never really knew was in there. It's definitely an instinct that kind of kicks in."
Blake and Gwen have had plenty of time together in 2020, quarantining together at his Oklahoma ranch during the coronavirus pandemic.
"It's really easy to get used to being here," Gwen shared on Today with Hoda and Jenna. "It's stunning. My nature growing up was basically going to Huntington Beach or Newport Beach, and so we didn't have a lot of this kind of wide open space, and stars. It's a little bit simpler of a life that I didn't even know existed. We have really enjoyed it."
Wedding details have yet to be announced.