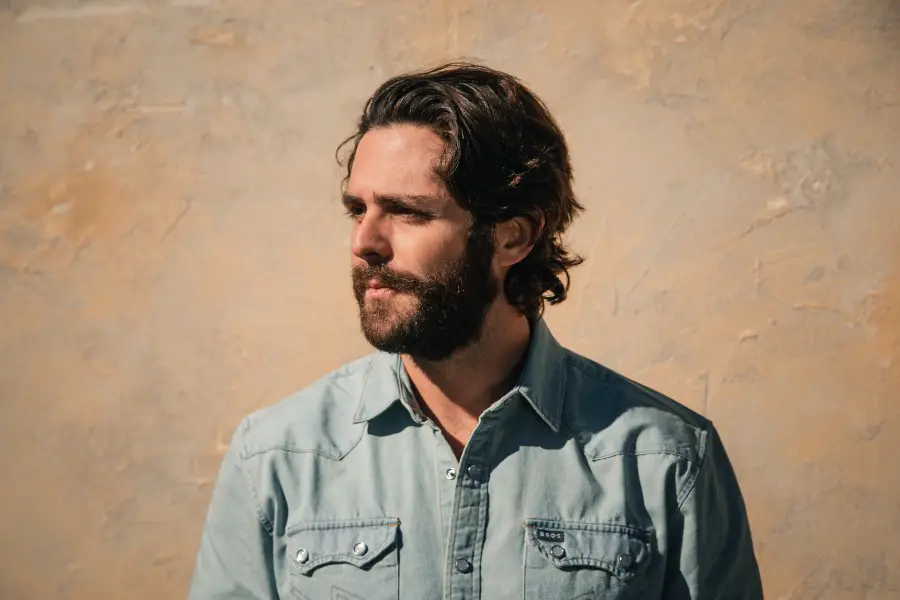 Thomas Rhett just dropped what seems certain to be his 18th No. 1 hit. After landing at the top of the charts, for the 17th time, with "What's Your Country Song," the Georgia native just dropped "Country Again," the title track of his upcoming Country Again: Side A album.
"I've been counting down the days to get this one out to y'all," Rhett says of the poignant single. "It's one of my favorite songs I've written yet and honestly just feels full circle in so many ways … it's about the crazy journey I've been on over the last decade and ultimately finding my way back home."
Rhett wrote "Country Again" with Zach Crowell and Ashley Gorley, teaming up with longtime collaborator T.K. McKamy for the video.
"Country Again," which says in part, "I love me California, but it sure ain't Tennessee / And my roots down there in Georgia, yeah they started missing me / And I wouldn't change the things I've done, or the places that I've been / Man it feels good to be country again," is part of an intentional shift that Rhett previously hinted he would make with his next set of tunes.
"This shift in me has been happening since the beginning of 2019," Rhett revealed on Apple Music Country's Today's Country Radio with Kelleigh Bannen. "There were just certain things in my life that I cared about so heavily for the last decade that I just didn't … I don't want to say I didn't care about anymore, but I cared way less about them. There were just bits of success and bits of ways that I measured success that just didn't matter anymore.
"It was just like I've been doing nothing but grinding and working my butt off and comparing myself, just like we all do," he continued. "And then there was one day where I was just like, 'Why do I care? Why do I always chase something, with a lot of these records that I make?' The music just started to kind of shift into something that I was trying to do when I was younger, like as a 19-year-old who had just signed a publishing deal, but I hadn't lived enough life yet."
Country Again Side A will be released on April 30. The record is available for pre-order at ThomasRhett.com.