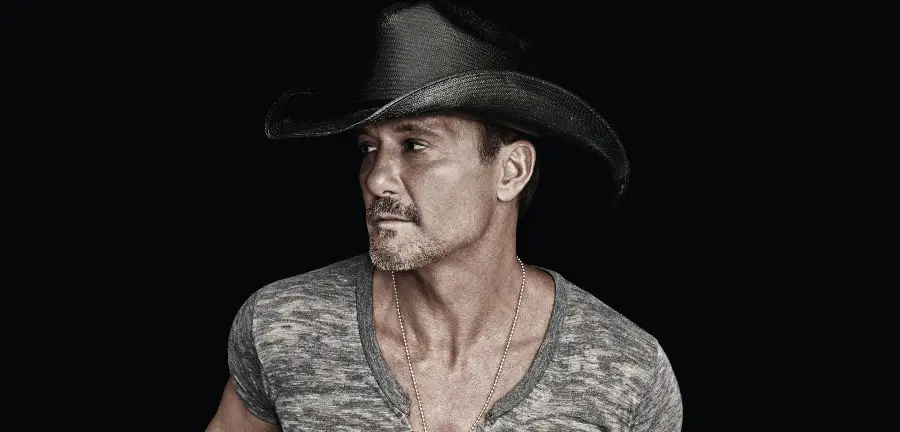 Tim McGraw appears on Jimmie Allen's latest Bettie James album, joining the rising star on the anthemic track, "Made for These." Although McGraw had been a fan of Allen's from afar, he admits the collaboration might never have happened, if not for Star Trek star, William Shatner.
"Jimmie I met hanging out at Brad Paisley's house," McGraw recalled on his own Beyond The Influence Radio with Tim McGraw on Apple Music Country. "We were out at Brad Paisley's on a long night. He called me and said, 'Look, William Shatner is going to be at my house tonight. Do you want to come over and hang out?' And I'm like, 'Of course, I'd love to come hang out with William Shatner.' I've met him once or twice before, and he's the coolest guy in the world."
While McGraw was at Paisley's house both Allen and Darius Rucker called and said they were stopping by after performing at the Grand Ole Opry.
"We sat around a table and played music all night, and I really got to know Jimmie pretty well," McGraw shared. "What a great kid he is. It wasn't long after that that he sent me this song and asked if I would sing on it … I think it's one of my favorite collaborations I've ever done. Jimmie elevated me as a singer, and I really appreciate that, and I learned so much from him."
Bettie James includes collaborations on all seven songs on the record, with artists like the Oak Ridge Boys, Charley Pride, Rucker and more joining Allen on the project.
"I am a fan of every artist on this project and humbled to have each one of them be a part of it," Allen previously said of Bettie James. "Each artist has touched the life of my dad, my grandmother and me through their music. I'm proud of this body of music and thankful to every writer that helped me create Bettie James."
Purchase Bettie James here
.*
*Everything Nash has an affiliate relationship with Amazon Music, which means we may receive a small commission from purchases made on this page, at no additional cost to the artist or consumer.