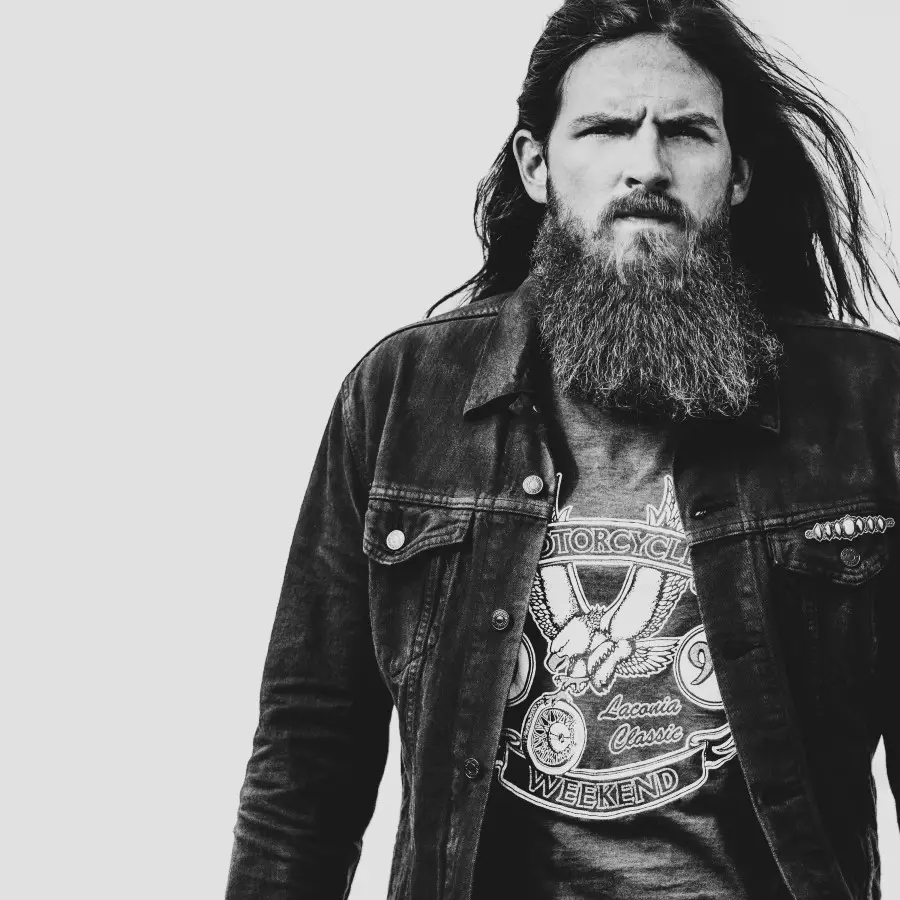 Tim Montana might have just released his first record on a major label, Cars on Blocks, but he already knows he isn't interested in conforming to being anyone but who he really is as an artist. The 36-year-old released Cars on Blocks on Broken Bow Records, produced by Michael Knox, who has produced all nine of Jason Aldean's albums.
"This was my label debut," Montana tells Everything Nash. "I signed with Knox; Knox is part of Broken Bow and BMG. Knox is hard to get songs by. They call him Fort Knox for real. He's like, 'Try again.' Then he played me a bunch of other people's songs. And I was like, 'No way. I'm writing my first album.' So he teamed me up with the right guys."
Right guys, indeed. Cars on Blocks boasts co-writes with some of Nashville's most successful writers, including David Lee Murphy, Josh Thompson, Monty Criswell, Micah Wilshire, Jeremy Bussey and others. Included on Cars on Blocks is "Do It Fast," which Montana wrote with Murphy and Wilshire, and was inspired by his good friend, and motocross star, Travis Pastrana, who also appears in the video.
"I'm from rural Montana. I can ride a horse, but I know cowboys, and I'm not one," Montana explains. "Those guys, I've always admired and respected them, and anyone that's crazy enough to get on a bull or do some of this stuff.  I used to run barbed wire. I bought my first truck running barbed wire on ranches way up in Montana … Just growing up with guys that were nuts enough to get on bulls, I wanted to tell that story."
Montana may not have grown up a cowboy, but he did have a unique upbringing. The father of three — with one on the way — spent most of his childhood without electricity, a challenging experience at the time, which ultimately had a big impact on the music he makes today.
"We went off the grid when I was about five years old," Montana shares. "It was lanterns and candles. I got a guitar about that time because television and video games went away. I lived like that from probably the time I was five until I was 17 or 18. Definitely music was my channel to get out of there. I had a crazy stepdad, and not a great situation for my mom and I, but I look back and I learned a lot about life and survival. I went from off the grid Montana to an apartment in Hollywood, California. So I've got the contrast of both worlds. A little culture shock, but I learned a lot about life from from that experience."
Montana's unconventional childhood is what he credits for making him want to tell stories through music.
"I didn't have many friends when I was growing up," says the singer. "I didn't go hang out with kids. I don't think I went on a date until later in high school, and I didn't even have girlfriends to talk to on the phone. So I spent a lot of time alone and I spent a lot of time playing by myself.  I'd make up characters in the woods with my little stick guns. And then I just started writing songs in my head, because there was nobody around … And I think that taught me how to paint pictures of different things with my lyrics."
Purchase Cars on Blocks at TimMontana.com.