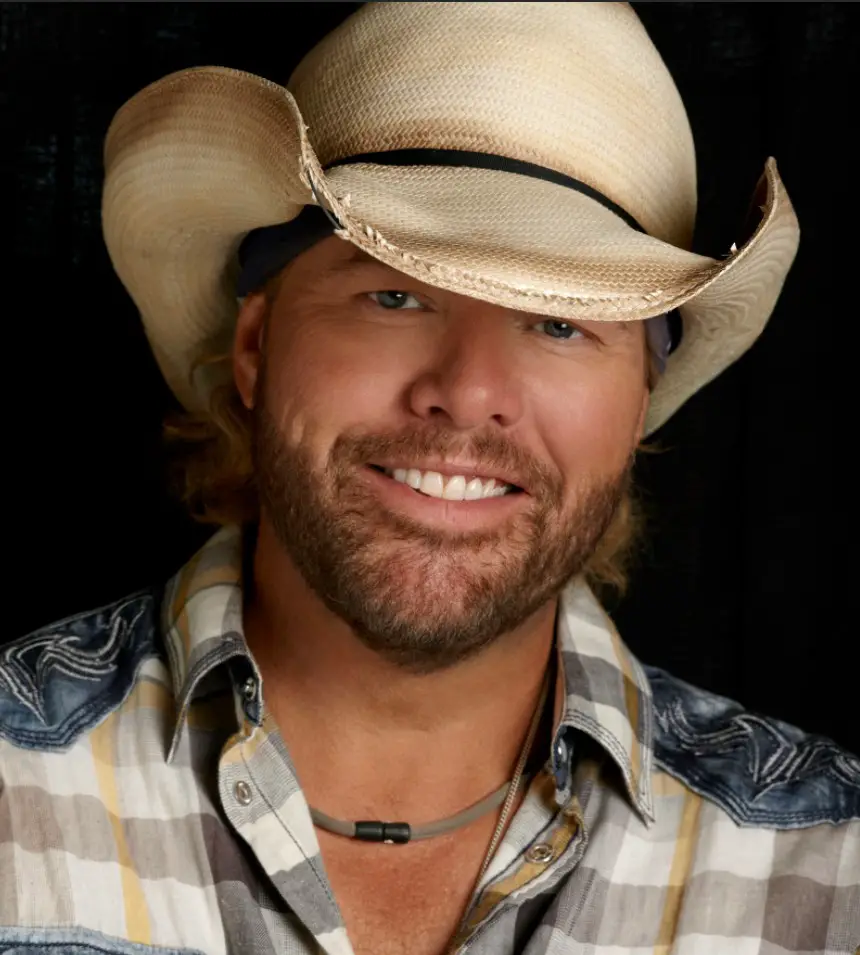 Toby Keith is battling cancer. The 60-year-old reveals on social media that he has been quietly fighting stomach cancer for several months, but vows to be back on the road and in front of his fans soon.
"Last fall I was diagnosed with stomach cancer," Keith says. "I've spent the last 6 months receiving chemo, radiation and surgery. So far, so good. I need time to breathe, recover and relax. I am looking forward to spending this time with my family. But I will see the fans sooner than later. I can't wait."
Keith's latest album, Peso in My Pocket, was released in July of 2021. The 10-track record includes four songs he wrote by himself, including "Happy Birthday America," which he wrote while watching another one of his songs being played on July 4.
"There were 5000 boats tied up out there and they started playing — all the boats had radios synced to the same radio station, so you could hear the same thing all across the lake, 'cause it was synchronized with the fireworks," Keith recalls on Fox & Friends. "'Courtesy of Red, White and Blue' came on and everybody was honking their horns and screaming and singing, and it was a big, unison thing. I was like, 'Wow.'
"Fireworks were going off," he continues. "It was in the middle of last summer and this country felt like a dumpster fire about then. I was like, 'Wow, this is pretty neat.' I said, 'Happy Birthday America, whatever's left of you.' I was running a few days later and I wrote that song."
Peso in My Pocket also includes "She's Drinking' Again," "Thunderbird," which he wrote by himself, along with "Growing Up a Bit–," which he wrote with Sammy Hagar.
Keith was also inducted into the Nashville Songwriters Hall of Fame last July, The Oklahoma native co-write many of his biggest hits, including "Should've Been a Cowboy," "American Soldier," "As Good As I Once Was," and "How Do You Like Me Now?!," among others.
At the beginning of 2021, Keith received the prestigious National Medal of Arts, along with  Ricky Skaggs,, one of the final acts President Trump did before he left office.
Keith has canceled all of his concert dates for 2022 while he focuses on his health. Updates will be posted on his website as available.
Read 'Toby Keith: 11 Things to Know About the Patriotic Singer' here.