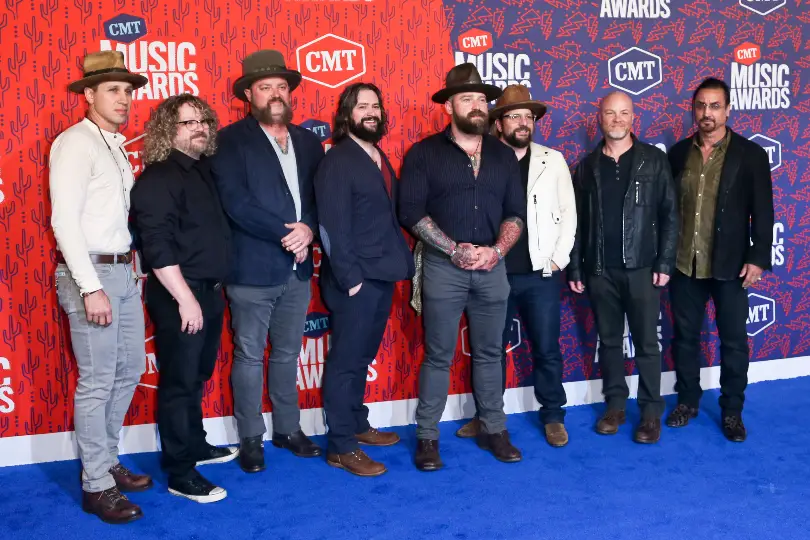 The Zac Brown Band released their seventh studio album, The Comeback, in the fall of 2021. The 15-track record quickly became a favorite of the group, which is why they are releasing a deluxe version of the project, joined by a few of their famous friends, including Blake Shelton, who sings with the Zac Brown Band on a new version of their current single, "Out In the Middle."
"The Comeback is the best album we've ever made, and to re-record a few tracks with some musical legends was such an honor. Blake Shelton is a country music powerhouse and sharing 'Out in the Middle' with him, a song that represents our Southern roots and country pride, is absolutely unreal. We're so grateful to do what we do and we can't wait to share the full album with our fans."
Shelton was just as excited to join the iconic group on their song.
"I've always been such a big fan of Zac as an artist and especially as a songwriter," Shelton says. "This song in particular really resonated with me. It reminds me of how I was raised and where I come from – out in the middle!"
Brown co-wrote "Out In The Middle" with Luke Combs, along with Ben Simonetti and Jonathan Singleton.
"He's got great sensibility for parts and then singing along—man, what a voice. He's got an incredible voice. So making a demo was very easy," Brown said on Apple Music Country's Today's Country Radio with Kelleigh Bannen, speaking of Combs, who also co-wrote "Old Love Song" on the record.. "It was really nice not to have to sing everything on the demo. And just little inflections on how he would do melody or how he would do things, it made a nice soup for all of our input together. Luke's a great writer, and of course, he's an amazing singer. I hope we do more together."
Zac Brown Band's "Out In The Middle," featuring Shelton, will be released on June 22. It is currently available to pre-save here. Pre-order of the deluxe version of The Comeback, which will feature several other guest artists, will be available beginning July 15. A track list for the new project has yet to be announced.
The Zac Brown Band is currently on their Out In The Middle Tour. Find music and a list of all of their upcoming shows here.