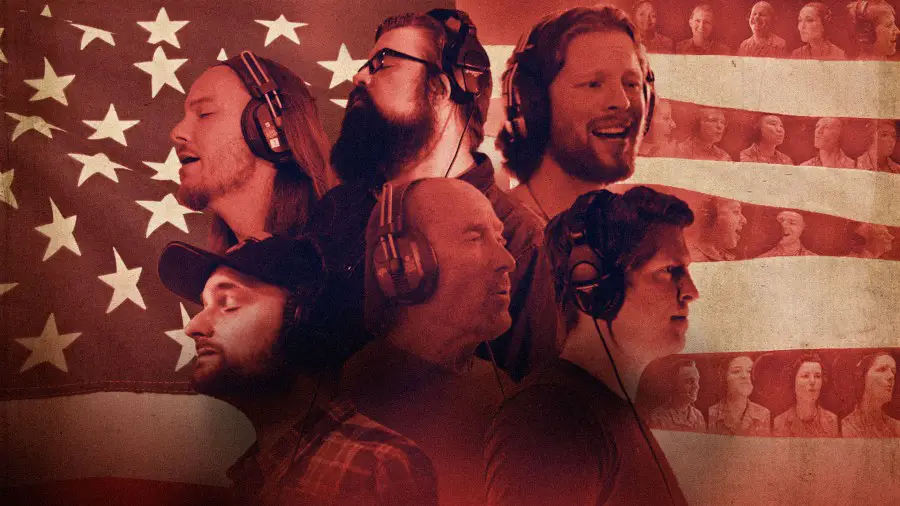 Happy Presidents' Day! Country music has plenty of songs to help honor any patriotic holiday. Whether it's honoring the sacrifices soldiers make, or celebrating what makes America so great, numerous artists over the years have released time-tested patriotic classics. Keep reading to find ten of our favorite patriotic songs in country music.
10. "American Soldier," Toby Keith
Toby Keith wrote "American Soldier" with Chuck Cannon, after being inspired by his numerous trips to visit the troops overseas.
"It's written for all the times that I get to meet the troops on these USO tours," Keith said. "Since 'Courtesy Of The Red, White And Blue (The Angry American),' the P.O.W.s and the families and stuff that have come and brought me back my old CD covers and stuff that they had and shown how much support they had, and this is my support for the American fighting men and women."
9.   "Only in America," Brooks & Dunn
Kix Brooks co-wrote "Only in America," which was released by Brooks & Dunn it in the summer of 2001, never imagining how much the world would need a patriotic anthem only a few months later, when the nation was attacked by terrorists.
"That was a song that caught a really strange place in time. I wrote that with a couple friends of mine, Ronnie Rogers and Don Cook," Brooks told American Songwriter. "We'd been four-wheeling in the woods one day and got all caught up in our patriotism, grown men getting' really sappy about how fortunate we are to have been born in America and to make songs rhyme and live the life that we live … I said, 'We gotta write this, boys.'"
8. "I Drive Your Truck," Lee Brice
"I Drive Your Truck," on Lee Brice's sophomore Hard 2 Love album, is inspired by a heartbreakingly true story, about a soldier, Jared Monti, who was killed while serving in Afghanistan, while he was trying to save another soldier. Monti's father, Paul, later shared in an interview that he drives his truck to feel closer to his son.
Jessi Alexander, Connie Harrington and Jimmy Yeary penned the song. Because of the story behind the song, Brice's real-life brother starred in the video.
7.  "Travelin' Soldier," The Chicks
Bruce Robison wrote "Travelin' Soldier," and although the song is set during the Vietnam war, it was inspired by a conversation he had with someone long after that war ended.
"A friend of mine that I was working with in a kitchen in Austin was getting called up in the reserves for the first Iraq War," Robison recalled to Songfacts. "And generally that was the situation that started me thinking about that. I set the song in Vietnam, but those were the things that I was thinking about. If you'll recall, it took a long time for us to send all the people over, and there was months of amassing our forces over in Kuwait in the first Gulf War. Those were the thoughts going through my head."
6. "Color Me America," Dolly Parton
Dolly Parton wrote this song and included it on her 2003 For God and Country album, which was filled with both covers and original patriotic songs, released in her response to the 9/11 terrorist attacks. Although Parton wrote "Color Me America," she includes part of "America the Beautiful" in the anthemic song.
5. "If You're Reading This," Tim McGraw
Few songs tug on the heart as much as this one, which Tim McGraw wrote with the Warren Brothers. Written from the perspective of a soldier who is killed in the line of duty. McGraw performed the song at the ACM Awards in 2007, where he was joined on stage by 100 soldiers. Although never officially released as a single, the song managed to make it into the Top 5 on the charts.
4. "The Ones Who Didn't Make It Back Home," Justin Moore
Justin Moore included this song on his 2019 Late Nights and Longnecks record, which was inspired by both of his grandfathers.
"Both of my grandfathers served," Moore told PopCulture.com. "One in the Navy and one in the Air Force and then I had a ton of cousins and that kind of stuff. Really my grandfathers were the ones that influenced me to be cognizant about being very appreciative and respectful of our men and women who serve and have served."
3. "Arlington," Trace Adkins
Jeremy Spillman and Dave Turnbull wrote "Arlington," which is based on a true story about U.S. Marine Cpl. Patrick Nixon, who was the first soldier from Tennessee killed during the war in Iraq.
"It's just a nonpolitical song," Trace Adkins told CMT at the time. "It doesn't glorify war at all or anything like that. It's just simply playing tribute and homage and respect to the people who gave that last full measure."
2. "Some Gave All," Billy Ray Cyrus
"Some Gave All" became the title track of Billy Ray Cyrus' freshman album, which also included the mega-hit, "Achy Breaky Heart." Still, it's this song that the singer says will always be the most important song of his career.
"I think it's the reason I bought a guitar and started a band," Cyrus told Rolling Stone. "If I had only written and recorded that one song, I think that was and is my purpose. 'Some Gave All' has run a very special course through the line of our military."
1. "God Bless the U.S.A.," Lee Greenwood
Lee Greenwood penned "God Bless the USA" after the Korean Air Lines Flight 007 was shot down in 1983, but saw a resurgence in popularity after the terrorist attacks on Sept. 11, 2001.
"I wanted to write it my whole life," Greenwood said of the song. "When I got to that point, we were doing 300 days a year on the road, and we were on our fourth or fifth album on MCA. I called my producer, and I said, 'I have a need to do this.' I've always wanted to write a song about America, and I said, 'We just need to be more united.'"