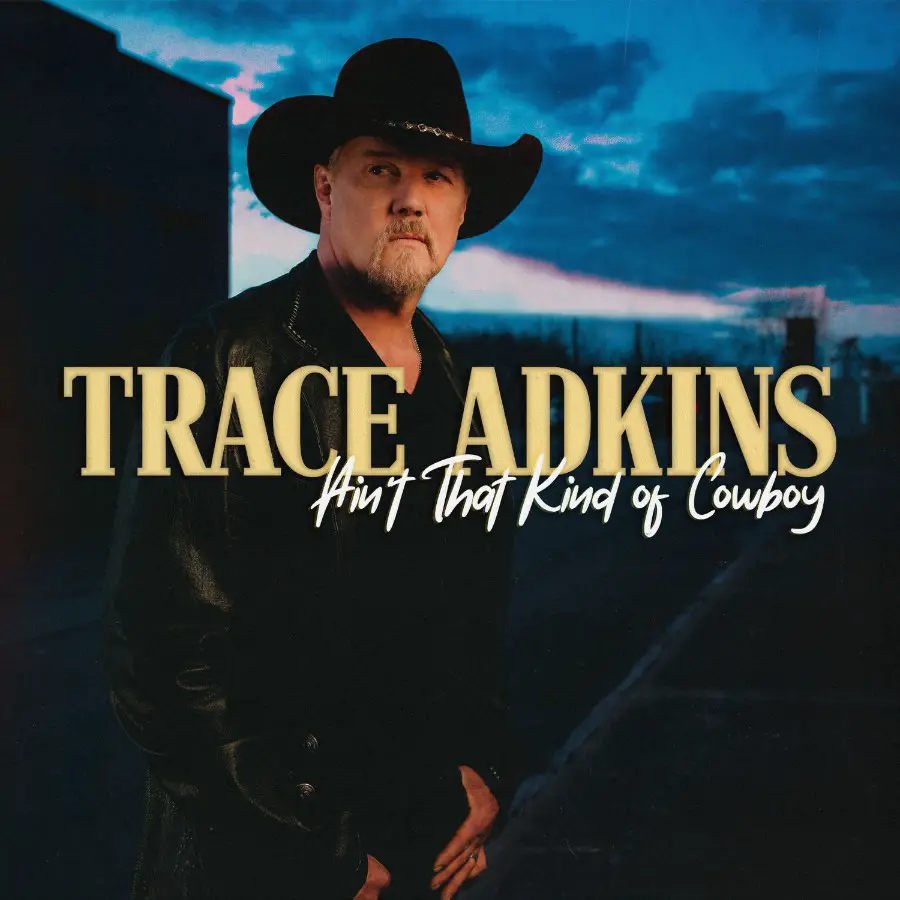 There's a new set of tunes coming from Trace Adkins! The 58-year-old will release Ain't That Kind of Cowboy on October 16. The six-track EP includes a brand-new single, "Just the Way We Do It." Ain't That Kind of Cowboy will be Trace's first album on Verge Records, produced by industry veteran Bart Butler.
"We released Trace's first two songs on Verge starting in March of this year," President and COO of Verge Mickey Jack Cones said in a statement. "Those songs have garnered millions of streams and views in just four short months – more than any songs in his career in that span of time – proving what we already knew. There is a huge demand for Trace Adkins' music! This EP is an answer to that demand and is sure to leave the listeners wanting more. Get ready…it's coming!"
"It was great to work with Bart and Mickey Jack on these handpicked songs from some of my favorite writers," Trace added. "I'm really proud of these songs and looking forward to what's to come."
Ain't That Kind of Cowboy boasts an impressive list of songwriters, including Hillary Lindsey, Corey Crowder, Wynn Varble and more. It was Wynn who co-wrote Trace's single,"Mind on Fishin'" with Aaron Raitere, a song the Grand Ole Opry member said was perfect, especially now.
"As a man who still likes to fish about every evening, 'Mind On Fishin'' is very relatable to me," Trace told One Country. "The song, co-written by one of my favorite writers, Wynn Varble, along with Aaron Raitiere, humorously tells the story of a struggle we have all faced a time or two."
See a track list for Ain't That Kind of Cowboy below. The record is available for pre-order via Trace's website.
Ain't That Kind of Cowboy Track List:
"Better Off" (Hillary Lindsey/Corey Crowder)
"Mind on Fishin'" (Aaron Raitere/Wynn Varble)
"Ain't That Kind of Cowboy" (Justin Lantz/Stephen Wilson)
"Big" (TJ Osborne/John Osborne/John Pierce)
"Running Into You" (James Slater/Tony Lane)
"Just The Way We Do It" (Jeffrey Steele/Danny Myrick/Kip Raines/Bart Allmand)