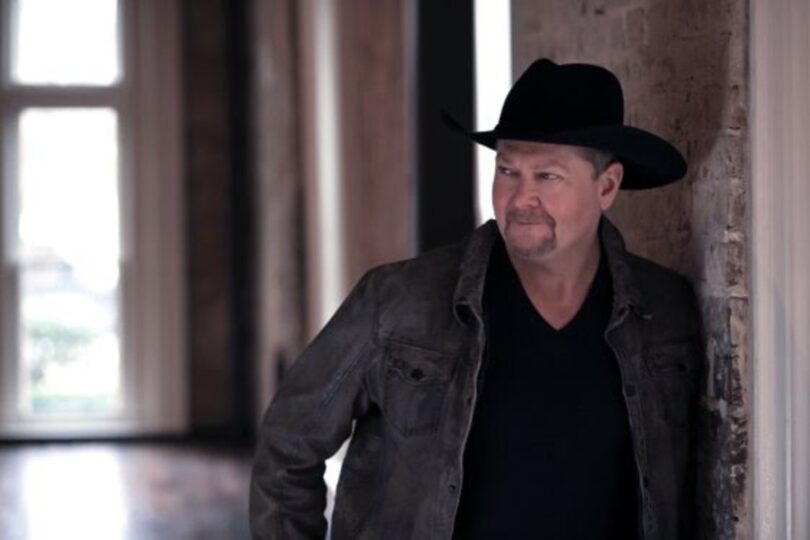 Tracy Lawrence emerged onto the country music scene in the early '90s, an era that is considered by many to be one of the great decades within the genre. The Texas native was inspired by several artists who were making their mark in country music, and who still inspire him today.
"That class of '89 is the reason that I came to Nashville," Lawrence said on Apple Music's I Miss…90s Country Radio with Nick Hoffman. "I'd been a kid that grew up in the '80s loving George Strait, Merle Haggard, and Randy Travis, and Hank Williams Jr., and Waylon Jennings. You get the list, all those guys. And when that class of '89 came out, it was Garth Brooks, Mark Chesnutt, Alan Jackson, Vince Gill, Clint Black, Travis Tritt. And when that body of music came out in '89, I realized that things were changing.
"I knew that if I was going to go, I had to go right then," he continued. "I played my last club gig and they took a collection up at the door and I had $700 in my pocket and a beat-up old Toyota. And I went back home to Arkansas and I saw my mom and dad. My dad said, 'God, I'm ready for you to go to Nashville. Get this out of your system. Come back, I'll get you on at the mill.'"
Not only did Lawrence not need to get a job at the mill, he helped define the country music genre with his own music, celebrating hit after hit, like "Sticks and Stones," "Alibis," "Time Marches On" and more.
"Everything changed," Lawrence reflected. "And not only did it change for me, it changed for my whole family. It changed for my mom, my dad, my brothers, my sisters, everybody. It was like being shot out of a cannon. It was. And for the next 10 years, it was wide open."
Lawrence was part of an all-star class, with Brooks leading the charge, although Lawrence believes there is another country artist from that era who should be as well known as the Country Music Hall of Fame member.
"Mark Chesnutt should be as big as Garth Brooks," Lawrence insisted. "Mark's just got that voice. Mark is a great country singer and he's versatile, and he's a great entertainer. When Mark is on, I put him up against anybody. He's just good. I just love his voice."
The '90s era also marked the first decade music videos were widely used within the genre, a career asset that only served to propel Lawrence's career even more.
"When we cut the Alibis record, that was where the video stuff started happening for me, where I really connected with the audience," Lawrence reflected. "And the 'Good Die Young' video at Charlotte Motor Speedway was the very first one that we did. And we leaped into the next one, that was the one that started all of it. It was a huge piece of my career. It was massive."
Lawrence just released Volume 1: Stairway to Heaven Highway to Hell, the first of three records as part of his Hindsight 2020 collection, which will be released throughout the year, celebrating Lawrence's 30 years in country music. The first album is available for purchase at TracyLawrence.com.