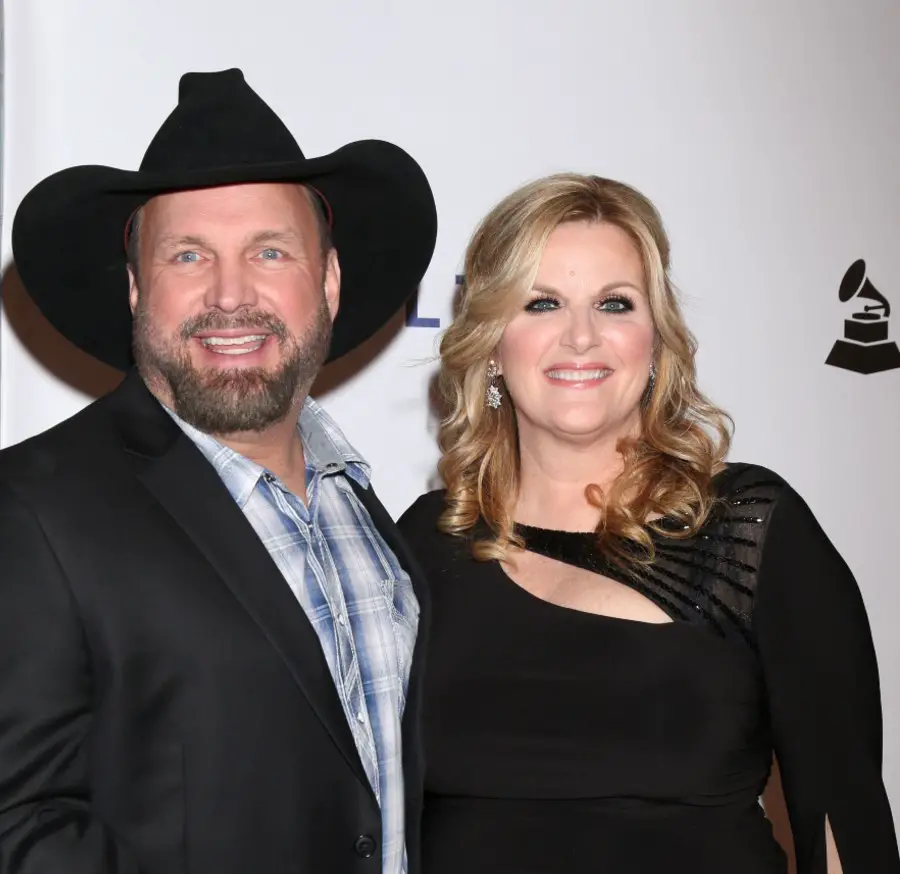 Trisha Yearwood is opening up about her marriage to her husband, Garth Brooks. The couple, who wed in 2005, were just friends in the beginning, while she was married first to Chris Latham, whom she divorced in 1991, followed by Robert Reynolds, whom she divorced in 1999, and Brooks was married to his first wife, Sandy Mahl. While Yearwood didn't necessarily enjoy the heartbreak of seeing her marriages end, she does credit them with ultimately leading her to her own happy ever after.
"People ask me all the time about why our marriage is successful, and I always say because we were married to other people and we were friends for a long time," Yearwood tells The Boot. "We were friends, we were buddies, and you'll tell your friends stuff that you would never tell a guy you're dating, right? So we knew everything about each other that you would never tell somebody that you wanted to really impress [laughs]. We had this strong base friendship that I think a lot of couples don't get because — and I was guilty of that, too — you go straight into a romance with somebody, and a few years down the line, you're like, 'I don't like this guy. What was I thinking?'"
Not only did Yearwood enjoy being a friend to Brooks in the early years, but she also looked to him as a source of inspiration for her own then-blossoming music career.
"Early on, outside of romance and outside of marriage, knowing Garth as an entertainer and knowing him before he became famous, that was also a nice thing: to watch a friend succeed and be really successful, and to watch how he didn't change," Yearwood reflects. "I knew him before his first album came out, so I got to watch that success and see him become just a bigger, more famous version of himself. And it was really valuable to me as an opening act for him in '91 to watch."
Brooks might have been the pinnacle of success on stage, but it was how he was acting off stage that Yearwood was closely watching.
"The way he treated the crew, the way he took care of his band, the way he talked to everybody that wanted to interview him, the way he signed autographs after a show, it was Entertaining 101," Yearwood shares. "It was also a lesson in how to stay true to who you are, how to stay grounded. That was valuable to me, and that served me so well, because I'm not sure how I would have turned out.
"I'm not sure if I wouldn't have been like, 'Yeah, it's okay for you to carry all my bags,'" she adds. "But Garth is like, 'You carry your own bag. You pull your own weight.' I'm like, 'Yeah, okay, but what if I have a No. 1 record?' He's like, 'You carry your own bag.' [Laughs] So I get it now."
Read '5 of Our Favorite Garth Brooks and Trisha Yearwood Duets' here.