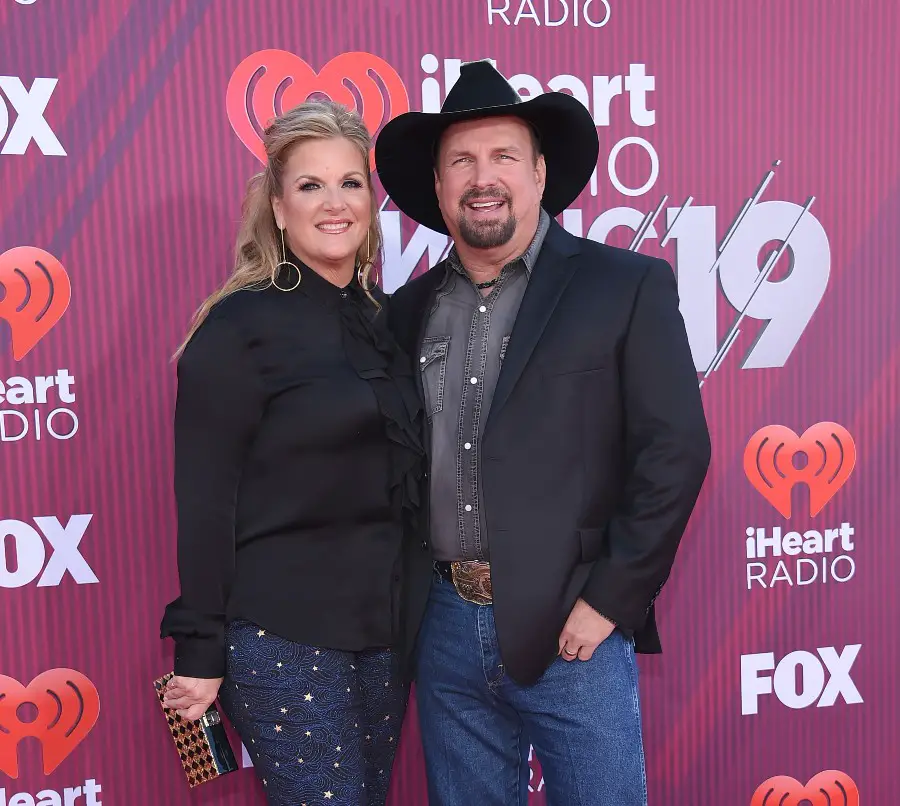 Happy anniversary to Garth Brooks and Trisha Yearwood, who together are celebrating 15 years of marriage on December 10. In honor of the milestone event, we rounded up five of our favorite duets from the two country music superstars.
5. "Squeeze Me In"
"Squeeze Me In" showed the fun side of Garth and Trisha, instead of the heart-tugging romantic ballads that fans are used to hearing from them. The song, on Garth's 2001 Scarecrow album, was released in early 2002, more than three years before the couple said, "I do."
4. "Baby, It's Cold Outside"
While we are still clamoring for a studio album of duets, Garth and Trisha did release a joint holiday album, appropriately called Christmas Together, in 2016. The 10-track project, which was a mix of covers and original songs, included the classic "Baby, It's Cold Outside," which seemed like it was made for them.
3. "Where Your Road Leads"
"Where Your Road Leads" is the title track of Trisha's seventh studio album. The song, which says, "Where your road leads, I will follow / When your heart bleeds, I'll be there for you / When your night grows dark / And you can't find your tomorrow / Then you can follow me," was released in 1998, while Trisha was still married to Robert Reynolds, and Garth was still married to his wife, Sandy. But in hindsight, this song was a good indicator of where their relationship was headed.
2. "In Another's Eyes"
"In Another's Eyes" was on Trisha's 1997 (Songbook) A Collection of Hits record. Written by Garth, along with Bobby Wood and John Peppard, the song was their second collaboration, and their first major duet, and seemed a bit prophetic. Beginning the song with Garth singing, "In another's eyes / I'm someone who / Loves her enough / To walk away from you / I'd never cheat / And I would never lie / In another's eyes," the song earned Garth and Trisha a Grammy Award for Best Country Collaboration with Vocals.
1. "Like We Never Had a Broken Heart"
"Like We Never Had a Broken Heart" was Trisha's second single, from her eponymous freshman album, and is the song that started it all for the power couple. Both rising stars at the time, Trisha only knew Garth as a fellow singer when she asked him to sing with her on the chorus of the heart-tugging ballad, never imagining that one day they would become husband and wife.