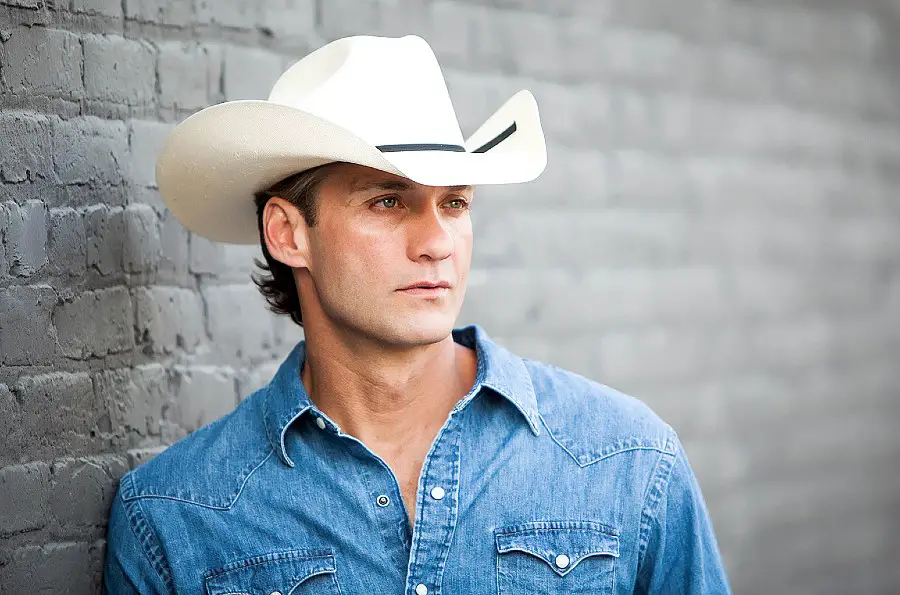 Wade Hayes is doing just fine in 2021, even after overcoming so many challenges. The 52-year-old is feeling healthier and stronger than ever, after being diagnosed with Stage 4 colon cancer in 2011.
"I'm good," Hayes boasts to Everything Nash. "Considering, I'm in really great shape. I'm very, very thankful, and as far as I know, as healthy as can be."
Hayes doesn't take his health for granted, especially since at one point his prognosis wasn't very promising.
"Stage 4 just simply means it's metastasized, which spread throughout your body," Hayes shares. "I had it bad, and I was not expected to survive, but thankfully, thank God that I made it through. It took me about three years to get it whipped. But of course there are little things that come up every now and then, because of all that, but considering it, I'm doing remarkably well."
Hayes married his wife, Lea Bayer, in early 2019, never imagining that they would spend almost all of 2020 stuck at home together, when Hayes unexpectedly had to come off of the road.
"We have gone through what everybody has gone through," Hayes reflects. "Her work was really slow as well as mine. Most of my entire last year got canceled. And so, I stayed here working. I bought a little farm out here in Lebanon. I've had a couple of them now, and this one, I've just been working on it and doing upgrades. I'm ready to play music again, believe me. I'm tired of working on this thing, and I'm ready to do music. I've been back writing songs, and I have loved being out on the road and making music again. I didn't realize how much I missed it."
Hayes hints he has some new songs that he hopes to release in the near future.
"I've been writing," Hayes reveals. "I have got two or three tunes about half-written than I need to finish up. I've been trying to schedule studio time. So we've got that moving forward. It just depends on what we can get to, but I sincerely hope to be in the studio cutting new stuff in the next month or so."
Hayes will once again perform on the 2022 Country Music Cruise, along with the Oak Ridge Boys, Lee Greenwood, Jeannie Seely, Neal McCoy, Sawyer Brown, Mickey Gilley, Jimmy Fortune, Billy Dean, Asleep At The Wheel and more.
"I can't say this enough, how much fun the cruise is," Hayes gushes. "If you've never been on it, everybody is wonderful. The musicians, the artists, we all have such a good time and, and you really feel comfortable, and like you're friends by the time you leave it. And that is the gospel truth."
A limited number of cabins for the 2022 Country Music Cruise are still available. Visit CountryMusicCruise.com/everythingnash for exclusive pricing options.