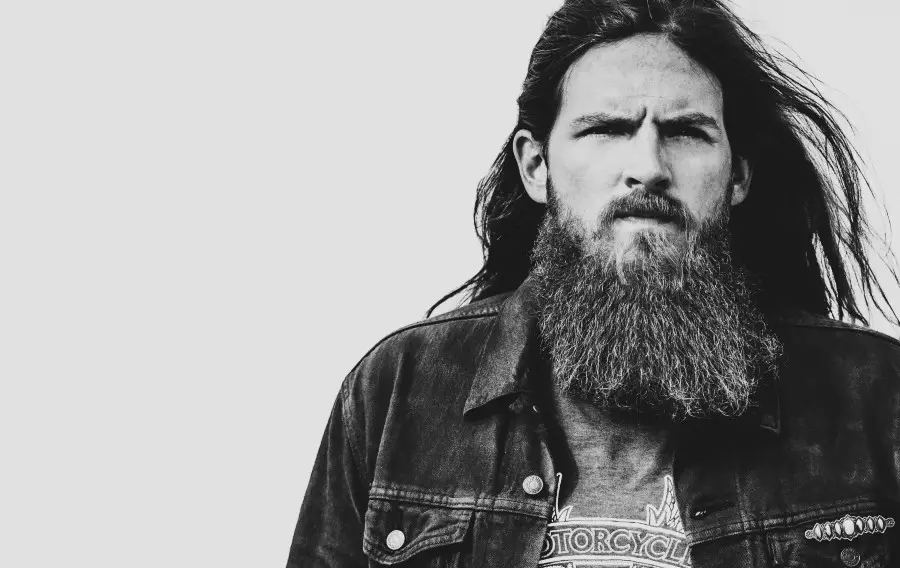 Tim Montana is giving Everything Nash readers an exclusive performance of the title track of his debut album, Cars on Blocks. Montana recorded the song in the garage of his Nashville home, which is the place where Montana writes, records, and meets with some of his friends, including ZZ Top's own Billy Gibbons.
"t was 2013," Montana recalls to Everything Nash, speaking of how he became acquainted with the famous rocker. "I had a verse and a chorus called 'This Beard Came to Party.' I was working with producer Marshall Altman, who was also writing it with me. He put together a little scratch track and I had this manager, Paula that I had just met. She's like, 'Hey, I know a guy that knows Billy Gibbons.' It was a friend of a friend of a friend thing, which I'm just like the likelihood of this ending up in his inbox … how many times have you heard that?"
Fortunately, the connection actually worked out, and Montana not only got to write "This Beard Came to Party" with Gibbons, but also became a good friend of his. In fact, the two continued collaborating, not only on music, but in their own Whisker Bomb brand of hot sauce as well.
"He's become like family," Montana maintains. "He'll just come over to this garage; he's a man who just really likes the vibe in here. So he's always at the house."
Cars on Blocks pairs Montana with some of country music's biggest songwriters, who along with Montana managed to compile a cohesive collection of songs. Together, all four songs in some way hearken back to his unconventional upbringing, living without electricity in rural Montana.
"I didn't have many friends when I was growing up," Montana admits. "I didn't go hang out with kids. I don't think I went on a date until later in high school, and I didn't even have girlfriends to talk to on the phone. So I spent a lot of time alone and I spent a lot of time playing by myself.  I'd make up characters in the woods with my little stick guns. And then I just started writing songs in my head, because there was nobody around … And I think that taught me how to paint pictures of different things with my lyrics."
Purchase Cars on Blocks at TimMontana.com.