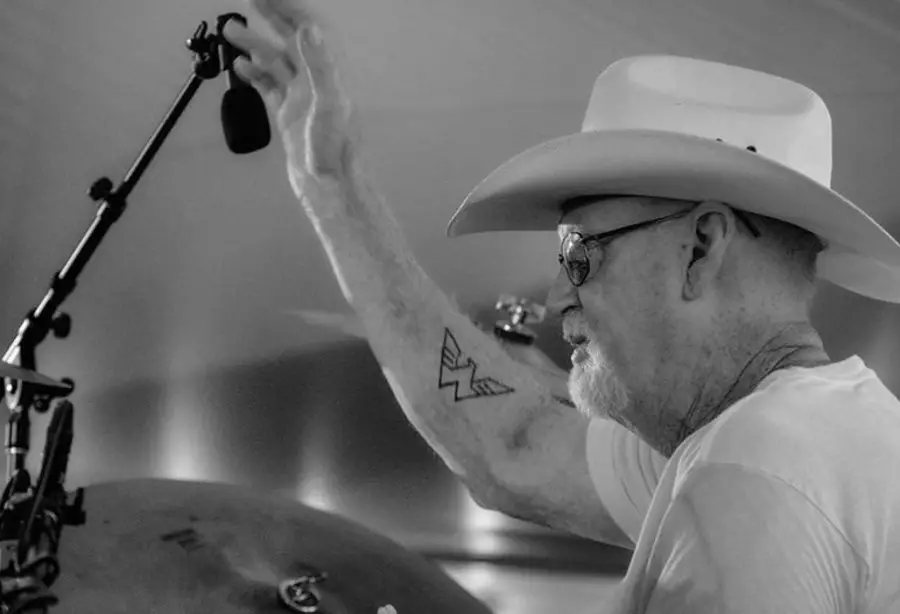 Richie Albright, longtime drummer and close confidant of Waylon Jennings, has died. The musician was 81 when he passed away on Tuesday, February 9. The news was first announced on social media.
"It is with broken hearts that we share the passing of Richie Albright, 81, on Tuesday, Feb. 9, 2021," the Facebook post began. "To many Richie was an Outlaw, legendary drummer and right-hand man to Waylon Jennings, but to those who knew him best he was a loyal friend, a tireless worker, a loving husband, and a proud father. Richie's first love and passion was music, which he was blessed to spend more than 50 years devoting his life to. His role in the Outlaw movement will ensure that his legacy will be with us forever.
"When Richie wasn't on the road it was impossible to keep him still — even in his last days. His days were spent surveying land and weekends tending to his farm in Leiper's Fork," the post continued. "He is survived by his wife, Linda, his sons, Brian and Trey, his daughter, Richel, and his brother, Jerry. He is preceded in death by his parents, Charles and Margie Albright, and his oldest brother, Charles. We are grateful for the outpouring of love our family has received in this incredibly difficult time. Most of all we are thankful for everyone's support over Richie's career so he could live out his dream."
Albright was an original member of Waymore's Outlaws, which was the famed backing band supporting Jennings. Formed in 1961, originally as The Waylors, Jennings fought to make sure his own band could record with him on his albums. The Waymore's Outlaws backed Jennings until his death in 2002.
In 2008, singer Tommy Townsend joined Waymore's Outlaws as lead vocalist. The band also backed Waylon's son, Shooter Jennings, on his 2014 tour.
Funeral arrangements have yet to be announced. Everything Nash extends their deepest condolences to Albright's family.