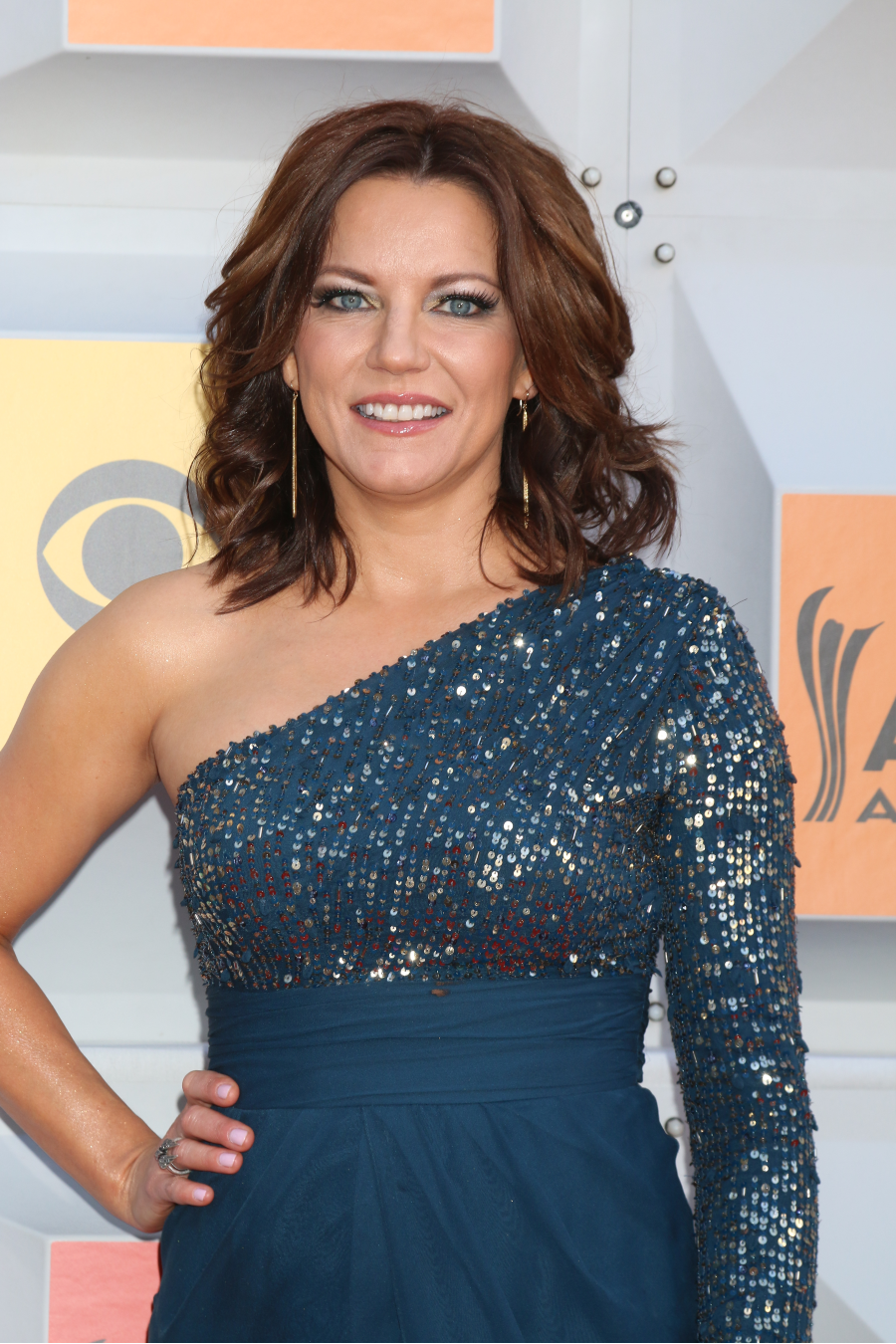 Nothing makes us feel more grateful than the Thanksgiving holiday, which forces us to take time to focus on things we are thankful for, big and small. 2021 might have had its challenges, but there isn't a better time than now to express our gratitude. We found ten songs to remind us to focus on gratitude this year.
10. "Unanswered Prayers," Garth Brooks
Garth Brooks co-wrote this song, along with Pat Alger and Larry Bastian, which was loosely based on his own life.
"That's what happened to me, word for word, except it wasn't at a hometown football game," Brooks told The Boot of the song, which was written while he was still married to his first wife, Sandy. "It was at a Kraft's fair bazaar that was a fundraiser for rehabilitated 18-year-old boys that had been out of prison but back to get their GED, and that's what this little ranch was. It was hard to make that fit in the song."
9. "It's a Great Day to Be Alive," Travis Tritt
Darrell Scott wrote this song, which was included on Travis Tritt's "Down the Road I Go" album, released in 2000. The song, which says, "And it's a great day to be alive / I know the sun's still shining / When I close my eyes / There's some hard times in the neighborhood / But why can't every day be just this good," is bound to put anyone in a good mood. Although the song was released 20 years ago, it's still relevant today, and was played by astronaut Chris Cassidy on the International Space Station.
8. "Lucky Man," Montgomery Gentry
Montgomery Gentry released "Lucky Man," written by David Cory Lee and Dave Turnbull in early 2007. The song, from their Some People Change album, was a reminder that even though things don't always seem to be going well, there is always something to celebrate. With lines that include, "My ticker's ticking like they say it should / I got supper in the oven, a good woman's loving / And one more day to be my little kid's dad / Lord, knows I'm a lucky man," Montgomery Gentry received their first-ever Grammy Award nomination for their performance of this song.
7. "I Could Not Ask For More," Sara Evans
Edwin McCain originally recorded this song, written by Dianne Warren, for the soundtrack to the hit movie, Message In a Bottle. But Sara Evans, rightfully, felt it belonged on country radio, so she recorded it for her third studio album, Born to Fly, and made the song a Top 5 hit. Singing, "I could not ask for more than this time together / I could not ask for more than this time with you / Every prayer has been answered / Every dream I have's come true … These are the moments I thank God that I'm alive / These are the moments I'll remember all my life / I've got all I've waited for / And I could not ask for more," the song is a reminder to be thankful for what we already have, not just on Thanksgiving, but every day.
6. "God Gave Me You," Blake Shelton
Blake Shelton released this song while he was still married to Miranda Lambert, but he likely finds it even more suitable now that he is married to Gwen Stefani. Dave Barnes wrote "God Gave Me You," which Shelton found by switching radio stations one night, and immediately decided to record it.
"I really loved the song title idea – it was a bit different at the beginning – the 'God Gave Me You' idea, but as I kept tweaking it, it kept getting simpler, so that's what it ended up as," Barnes told American Songwriter. "It really resonated with me. It's about and for my wife, Annie. It's really a 'Thank you' kind of a song. Because she's awesome and has been, it wasn't too hard to think of what to say!"
5. "But For the Grace of God," Keith Urban
"But for the Grace of God" was Keith Urban's third single released, and his first No. 1 hit. From his eponymous debut album, Keith wrote the song with Charlotte Caffey and Jane Wiedlin, both from The Go-Go's, although he admits he initially never imagined that he would walk away with a song at all, let alone a hit.
"I just thought it was a disastrous idea to begin with," Urban said (via his record label). "Theoretically it looks pretty bad. They had these ideas, and they were tossing out these ideas, and they were just so not me. It was so mismatched, and I was uncomfortable and squirming in my chair, and I was like, 'Oh, wow! (laughs) whatever.' And that was it. We decided this was a complete waste of time, let's go get something to eat, and then Charlotte said, 'Well, I've got this title called 'But For the Grace of God,' and boom, the song came out."
4. "The Thanksgiving Song," Ben Rector
Ben Rector wrote "The Thanksgiving Song" and included it on his A Ben Rector Christmas album, celebrating everything he loves about the fall holiday.
"I thought that people would feel warm fuzzies. I'm sure it's just kind of 2020, but a lot of the reactions to the video for the song has been people saying they're getting emotional about it," Recotr told Everything Nash of the song. "To me, it's super touching. Maybe some of that came out that way when I wrote the song, because I was feeling those things also, I think there's some of the nostalgia that just, as soon as you start processing holidays as an adult, there's just a lot more wrapped up in them."
3. "I Called Mama," Tim McGraw
Tim McGraw didn't write "I Called Mama," which was instead written by Marv Green, Lance Miller and Jimmy Yeary, but he could have. The song, which says in part, "It rang a couple times and she picked up / I can always hear her smile when I call / I just called to tell you that I loved you / I was missing you and dad, and home, that's all / I got to really thinking this morning / 'Bout what's important … I called Mama," reminded Tim of his relationship with his own mother.
"On the one hand this song is literally, 'Hey, call your mom,'" McGraw said of the song. "On the other hand, you look at a time like this, there are real hardships for everyone, and it's a great reminder that hearing someone's voice who knows you and loves you can help you get through anything.
"I think it's at these very difficult times that music can help and the power of a song can give someone a moment of clarity or comfort, or just a smile," he added. "Especially now, when we seem to need it more than ever."
2." In This Life," Collin Raye
In the end, what matters most is being loved, which is what this song celebrates. "In This Life," written by Mike Reid and Adam Shamblin, became the title track of Collin Raye's sophomore album, and his second No. 1 hit. Singing, "Let the world stop turning / Let the sun stop burning / Let them tell me love's not worth going through / If it all falls apart / I will know deep in my heart / The only dream that mattered had come true / In this life, I was loved by you," the song also landed in the Top 25 on the Adult Contemporary chart as well.
1. "Blessed," Martina McBride
There isn't a more quintessential Thanksgiving song than Martina McBride's "Blessed." Written by Brett James, Troy Verges, and Hillary Lindsey, the song, which says, "I have been blessed / And I feel like I've found my way / I thank God for all I've been given / At the end of every day / I have been blessed," is the perfect reminder to focus on the things we already have received.
"If you can … write a song that's not a love song, it's a way to stand out a little bit," Verges told Roughstock. "'Blessed' is a love song, but it's not a romantic love song. Part of it is, but it's about celebrating life."