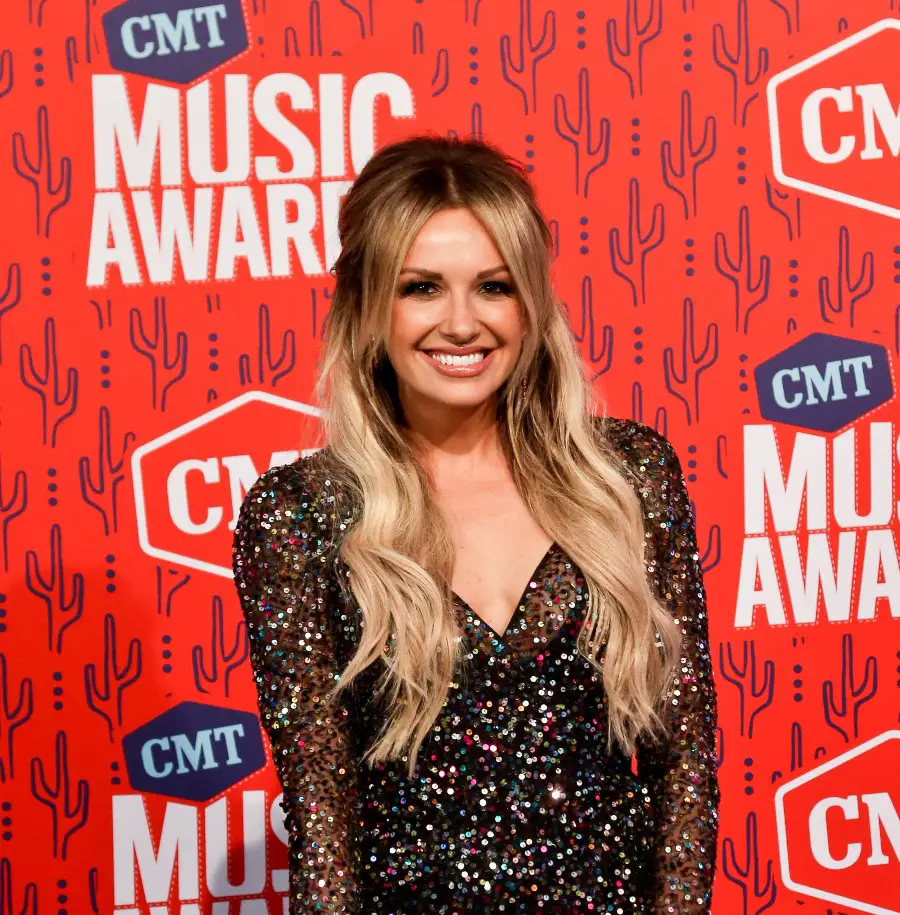 Happy birthday, Carly Pearce! The singer turns 31 on April 24. We are celebrating her big day by finding 11 fun things to know about one of country music's rising stars.
1. Pearce isn't her last name.
Pearce's real name is Carly Cristyne Slusser. She chose Pearce as her stage name, after her grandparents, since it was from them that she developed her love of country music. She later got a tattoo in their honor as well.
"All they wanted to do was to see my career take off," Pearce told Fox News. "I wanted to take the Pearce name and keep it going and honor them,"
2. She dropped out of high school to work at Dollywood.
Pearce left high school, and her hometown of Taylor Mill, Kentucky, to work at Dollywood when she was just 16. Pearce earned a spot in the popular Country Crossroads show, performing five days a week, sometimes up to six shows a day. Pearce's mother, Jackie, moved to Pigeon Forge, where Dollywood is, with her talented daughter, using Pearce's paycheck to pay for an apartment that the two shared.
"It put me on the map more than things I've done just by myself," Pearce told Wide Open Country. "It was great exposure, but also a great kick in the butt. Like, this is the big leagues."
3. She was an Airbnb cleaner when she moved to Nashville.
Pearce ultimately knew she had the best chance of becoming a singer if she moved to Nashville, so she packed up her bags when she was just 19, this time by herself, to pursue music.
"I think the nastiest, worst job I ever had was cleaning Airbnbs," Pearce told Fox News. "You're cleaning toilets and cleaning bed sheets, and it's not glamorous, but I did it…so that I could still pursue music and write songs and play gigs, but it was nasty!"
4. She once performed at a prison for boys.
Pearce joined a bluegrass group when she was young, and played several interesting places, including at a prison for boys.
"I got asked to join a bluegrass group at [age] 11," Pearce told Billboard. "Bluegrass musicians are unbelievable, so that's how I learned to sing harmony. I played an all-boys prison, every tent revival you could think of, churches, bars – they would sneak me in."
5. She works out with celebrity trainer Erin Oprea.
Pearce makes fitness a big, big priority, even squeezing in workouts while on the road, including long runs. But when she is in Nashville, she relies on celebrity trainer Erin Oprea, whose former and current clients include Carrie Underwood, Kelsea Ballerini, Maren Morris and more.
"Earlier this year, I decided to set a goal to get STRONG," Pearce tweeted in 2018. "I started working with the [Erin Oprea] family and am so happy to say I feel stronger and healthier than I ever have. Thank you for kicking my booty weekly and making me feel so good."
Earlier this year, I decided to set a goal to get STRONG. I started working with the @ErinOprea family and am so happy to say I feel stronger and healthier than I ever have. Thank you for kicking my booty weekly and making me feel so good ❤️ [@GettyImages] #cmaawards pic.twitter.com/iuPOH3UgHu

— Carly Pearce (@carlypearce) November 15, 2018
6. She once did a duet with the Josh Abbott Band.
In 2016, before Pearce had a record deal, she sang a duet, "Wasn't That Drunk," with the Josh Abbott Band. The song was from the group's fourth studio album, Front Row Seat, and was their only song to crack the Top 40 on the country charts.
"The minute I got it, I listened to it like six times in a row and I thought 'This is it, this is a smash. We just gotta get the right girl on it,'" Abbott told Rolling Stone.
7. She counts Lindsay Ell and Kelsea Ballerini among her closest friends.
Pearce might be competing with other female artists for a position on the charts, but in real life, she counts some of them among her closest friends, especially Lindsay Ell and Kelsea Ballerini.
"To have artist friends who you can really, really relate to in this crazy life that we live is so special," Pearce previously shared with her record label. "We always say that you don't really understand what it's like to be an artist except if you are an artist. And so, I love being able to text those girls if I need advice, text those girls if I want to bounce a song off of them, or if I just wanna drink some wine."
8. Her favorite food is Brussels sprouts.
While Pearce does admit to having a weakness for junk food, especially chips and guacamole — or really anything salty — she counts this Brussels sprouts as her top food to eat.
"Brussels sprouts are my favorite food ever!" she said (via PopCulture.com). "I order them everywhere I go out to dinner and cook them almost every night."
9. She used to hate wine.
By now, everyone knows that Peace loves a good glass of wine, but that wasn't always the case. In fact, when she first was old enough to drink, she hated wine — a lot.
"My mom was a huge wine drinker," Pearce told Wine Spectator. "When I came of age, I actually hated it and didn't understand why she loved it so much. I think it was a couple years into being of age, I found a strong liking [of] red wine, and it has been my drink of choice since I was probably 23 years old."
10. She loves to grocery shop.
With several hit songs to her credit, Pearce could likely afford to have someone go grocery shopping for her, or at the very least use a grocery delivery service, but she actually likes to walk through the aisles and pick out items for herself.
"Grocery shopping is my favorite activity when I get off the road," she Pearce told Food & Wine. "It's the first thing I do when I get home. I go to Publix in Nashville. It's always the best."
11. She has a crush on Brett Eldredge.
After her split from Michael Ray, Pearce said she would never, ever date an artist again — unless it was Brett Eldredge.
"No. Never, ever. Never again," Pearce said on Radio.com, when asked if she would date another artist. But when Eldredge's name was brought up, Pearce admitted she wouldn't say no if he asked her out.
"I mean listen, he would be my exception."
Unfortunately, Eldredge is already in a relationship, but he had nothing but kind words to say about Eldredge.
"She's an amazing singer, I've known her for a long time," Eldredge said (via CMT). "She opened on tour when I was with Blake Shelton a few years back and is a great person and a great singer."