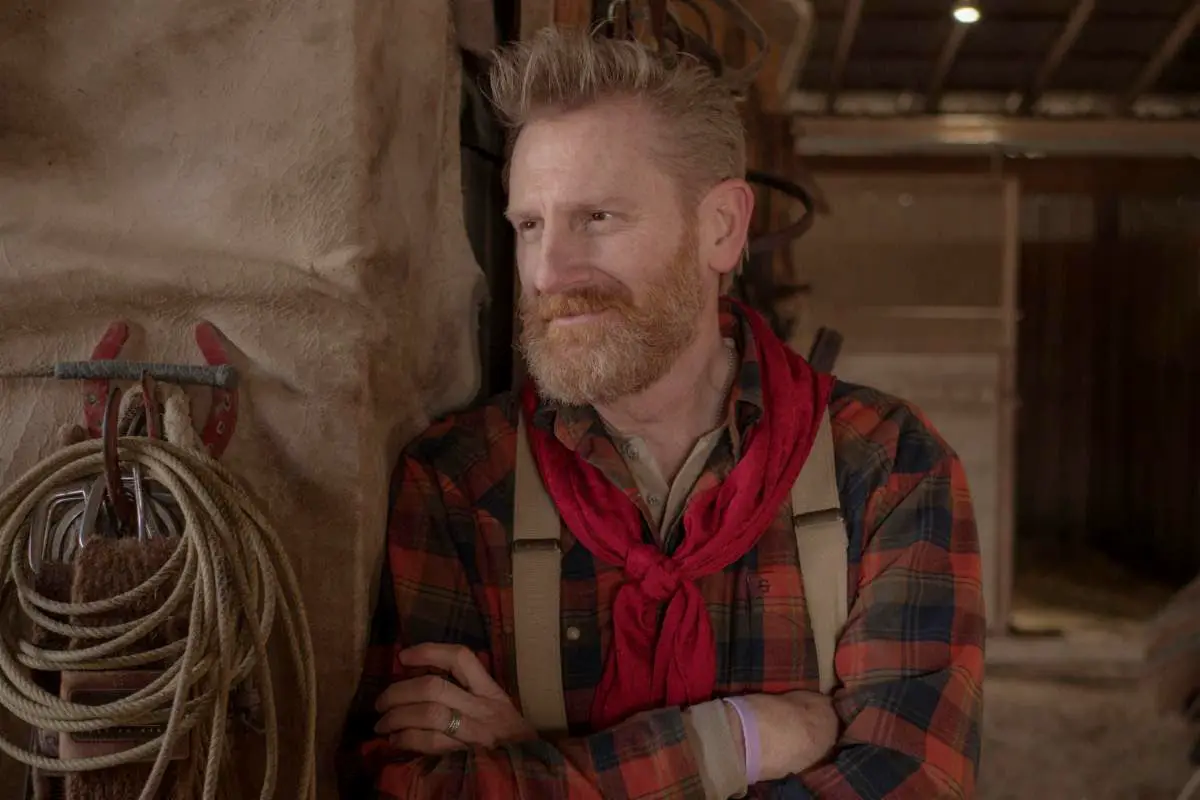 Rory Feek has dropped not one but two new songs from his upcoming Gentle Man album. The Kansas native just released both "One Angel," featuring Dolly Parton, and "Small Talk Cafe," featuring Ricky Skaggs and his wife, Sharon White.
"One Angel" was written by Sandy Emory, a good friend of Feek and his late wife, Joey.  It's fitting that Parton joins Feek on the song honoring Joey, since Joey was a lifelong fan of Parton. Although they never got to meet, the country music legend sent a message to Joey before she passed away.
"I just think that you're wonderful, and I know that God's proud of you," Parton said (via Country Living), "so I just wanted to take the chance to say thank you for loving me, and I'll be loving you."
The video for "Small Talk Cafe" was shot in Marcy Jo's Mealhouse, a small diner in Columbia, Tennessee, just outside of Nashville. The restaurant was started by Feek's sister, Marcy, and Joey.
"I recorded a song about the restaurant called 'Small Talk Cafe,'" Feek shared on his website. "I didn't write it, and it wasn't written about Marcy Jo's in particular, but it might as well have been. It's about a place where small town community is alive and well. Where people see each other on a regular basis and share the happenings and goings-on in their little worlds… a place much like the Mealhouse.
"Our little family cafe has been so well loved the past few years," he added. "There are now three locations where locals are gathering and sharing their lives, around a hot cup of coffee and a warm meal."
Feek previously released "Met Him in a Motel Room," which features Trisha Yearwood.
"The song is about a woman of the night… sort of," Feek explained on his website. "It's actually about the emptiness inside us that we try and try to fill, with money and things, with work or with alcohol. With drugs and sex and whatever else we can, only to find that that empty spot inside of us, that all that stuff is supposed to fill… doesn't. And often, we find ourselves in a free fall, at the end, of the end, of our rope."
"One Angel" and "Small Talk Cafe," as well as "Met Him in a Motel Room," are all from Feek's upcoming Gentle Man album. The record will be released on June 18 on Gaither Music.