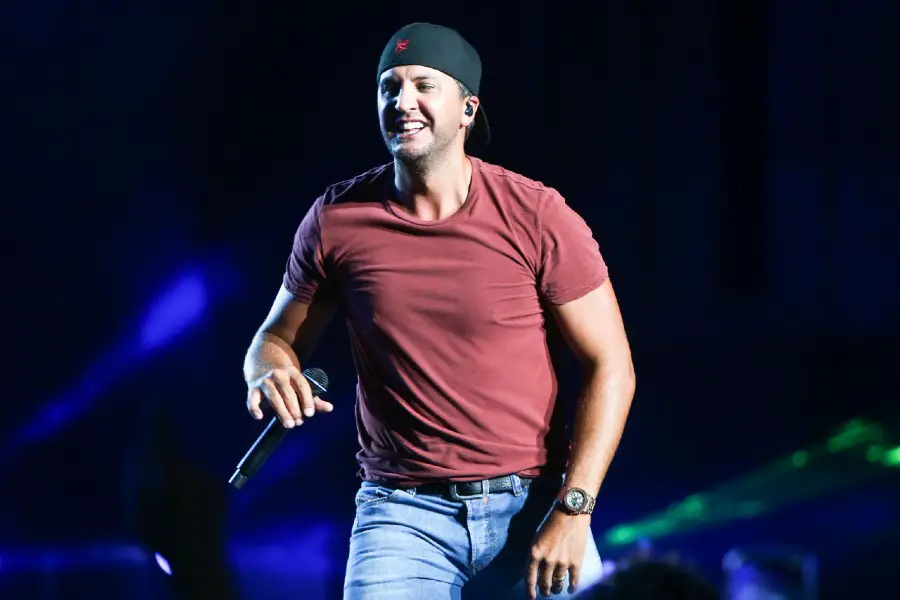 If anybody is ready to get back on the road again, it's Luke Bryan. The reigning ACM Entertainer of the Year had to postpone his Proud to Be Right Here Tour last year because of the pandemic, but recently revealed he is hitting the road in just a few months, with the rescheduled tour now scheduled to begin on July 8 in Syracuse, New York.
"There is nothing more gratifying about writing and recording music than getting to play it live for the fans," Bryan said of his tour. "There's several songs off my new album that I've never performed live. I can't believe this moment is nearly here when we get to hop on the tour bus and roll into towns across America and get back to doing what we do best. What we live to do!"
Bryan recently released the deluxe version of his latest Born Here, Live Here, Die Here record, adding six new songs to the original record.
"We all know 2020 was hard on all levels for many," Bryan said. "Things were put on hold in the entertainment business, but it did allow more time to make music and I'm excited to share these six new songs."
Bryan is thankfully on the mend after recently battling COVID-19, forcing him to miss the first live episode of this season of American Idol.
"Certainly the key to feeling better for having COVID was, you know, I was very fortunate to not have a long, long set of symptoms and stuff," Bryan told People. "It was still quite challenging for a couple of days, but thank God for just, certainly, health. There were times when Caroline was nursing me back to health, so I was certainly amazed to move through that."
The 44-year-old, who just celebrated his 26th No. 1 with "Down to One," is grateful for the time he got to spend with his family, but is more than ready to return to performing for his fans.
"Looking back on the past going into a year and a half, the main thing that's got us through is certainly your friends and your family and praying that everybody can see the side of certainly this pandemic," Bryan said.
"I think at the core of it all, the fact that that I've been home a little more and I could spend quality time with my family has certainly gotten me through all of the challenges of this year," he added.
Morgan Wallen was to join Bryan on dates on his Proud to Be Right Here Tour, recently announced he would not be touring this summer. Bryan's opening acts include Runaway June, Caylee Hammack and Dylan Scott. Pre-sale tickets will begin on Tuesday, April 27. Find more information at LukeBryan.com.