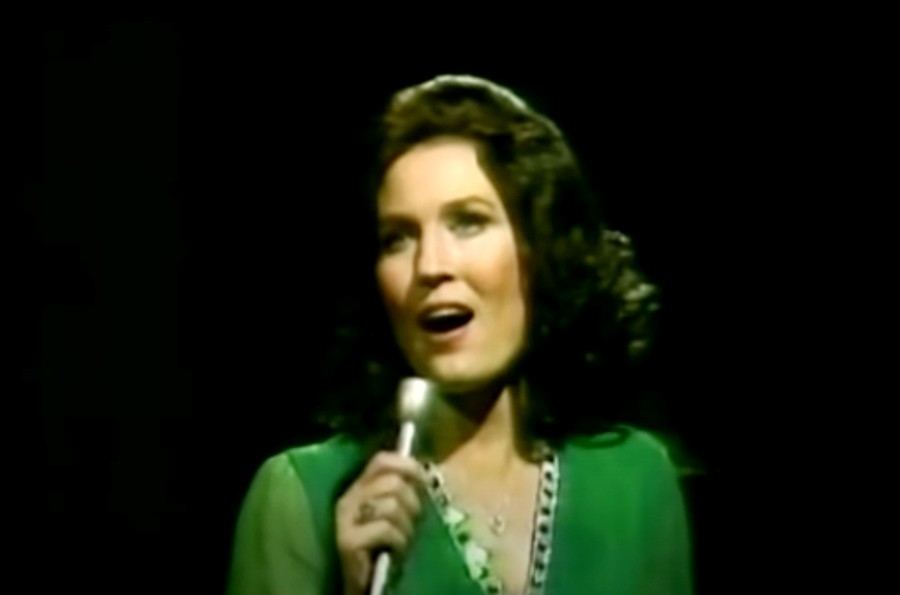 Country music has had many different chapters over the last several decades, but one thing that has remained consistent is the female artists, past and present, who helped shape the genre. In honor Women's History Month, we are taking a look at 12 of the most influential female artists in country music.
12. Miranda Lambert
Compared to some on this list, Miranda Lambert is a relative newcomer, but that doesn't mean her influence is any less significant. Unafraid from the beginning, with early songs like "Kerosene" and "Gunpowder & Lead," Lambert forged her own path that looked a lot different than some of her contemporaries, and was well rewarded for her bravado. Lambert currently holds the record for the most ACM Awards, and has more CMA Awards than any other female artist.
11. Tanya Tucker
Tanya Tucker was only 13 years old when she released her debut single, "Delta Dawn" in 1972. But even then, Tucker showed a propensity for having great instincts, instincts that have carried her throughout one of the most lengthy careers in country music, with more than 40 albums and over 80 singles. More than 45 years later, in 2020, Tucker won a Grammy Award for Best Country Song, "Bring My Flowers Now."
10. Shania Twain
When Shania Twain released her self-titled, pop-infused album in 1993, country music fans weren't quite sure what to make of her. While some critics said she was anything but country, and her first record failed to produce any hit singles, by the time her sophomore The Woman in Me album was released two years later, she earned her hard-fought place in country music, leopard print and all.
Twain released eight singles from The Woman in Me, with six of them reaching No.1, including "Any Man of Mine" and "You Win My Love." Her third album, Come On Over, was certified double-diamond, for sales of more than 20 million copies.
9. Jeannie Seely
Jeannie Seely never set out to be a trailblazer. Instead, she just wanted to be treated fairly, without regard or concessions for her gender. Seely, who had a long string of hits in the '60s and '70s, a has been proud member of the Grand Ole Opry since 1967, and fought hard to be treated the same as the men. Not only was she the first woman to wear a miniskirt on stage, but she was also the first woman to host her own segment of the live show.
"They used to tell me it was tradition. And I said, 'But somewhere along the way, it's turned into discrimination,'" Seely recalled to Everything Nash. "'You are ignoring at least 50 percent of your audience that are women, and you're ignoring, and not taking advantage of, 50 percent of your talent. You're ignoring a good portion of the talent that you could be using.' Women, we are different than men. We look at things different; things have different meanings to us. I felt like a woman's point of view would bring another dimension to the operation. So that was the way I presented it."
8. Trisha Yearwood
Ask anyone who the best voice in country music is, and there's a good chance the answer will be Trisha Yearwood. It was Yearwood who illustrated how much vocal delivery mattered. From the feel-good "She's In Love With the Boy," to the solemn "The Song Remembers When," not to mention her numerous duets with her now-husband Garth Brooks, Yearwood's voice has never — and likely will never — be matched.
7. Patsy Cline
The tragedy of Patsy Cline is the music that she didn't make. Cline, who was killed in a plane crash in 1963, when she was just 30 years old, was already leaving an indelible mark in country music. With hits like "Walkin' After Midnight," "I Fall to Pieces," "Crazy" and more, Cline was poised to have a long and successful career, before her life was cut short. Still, her music still resonated with people, almost 60 years after her death. Legacy, indeed.
6. Dottie West
Dottie West's life was also cut tragically short, although not as short as Cline's. West released more than 30 albums, and had numerous hit singles, including "Would You Hold It Against Me," "A Lesson in Leavin'," and "What Are We Doin' in Love," one of several duets she did with Kenny Rogers.
West had been plagued by financial problems, but was planning a comeback with a new album, featuring Rogers, Emmylou Harris, Johnny Cash and more. Sadly, she was killed as a result of injuries she suffered in a car accident on her way to the Grand Ole Opry before the record was created.
5. Carrie Underwood
When Carrie Underwood won American Idol in 2005, she likely had no idea that she was about to change the entire trajectory of country music. After releasing singles like "Jesus, Take the Wheel" and "Before He Cheats," Underwood took a little more control over the songs she wanted to record, choosing to write some of the songs on her subsequent albums. With impressive vocal chops, Underwood successfully blended her love of traditional country music with her desire to release more mainstream music. 16 years after her Idol win, Underwood's career is stronger than ever.
4. Tammy Wynette
Tammy Wynette had numerous hit singles throughout her career, with many of them showing her fiery side. With songs like "Stand By Your Man," "D-I-V-O-R-C-E," "Good Lovin' (Makes It Right)" and more, it's Wynette who numerous female artist look to as their source of inspiration. Married five times (including to George Jones, who was her third husband), Wynette had numerous surgeries, and developed an addiction to pain pills. She passed away in 1998, at the age of 55.
3. Reba McEntire
Reba McEntire credits her massive success in country music to her tenacity more than her talent. Discovered while singing the National Anthem at the rodeo, which is the sport she says that taught her how to work hard, McEntire continues to work hard — perhaps harder than anyone else — which is why she is still at the top of her game, more than 40 years after her debut album was released.
"There's a lot of people, a lot of girl singers, who are 10,000 times better than me," McEntire told the Washington Post. "They don't have the drive. They don't have the work ethic. They don't have the want-to, and they don't love it as much as I do. And they're not willing to sacrifice what it takes to do this."
McEntire has released more than studio albums and more than 120 singles. She has had a hit in every decade since the '70s.
2. Dolly Parton
Dolly Parton is one of the legends of country music, but it's not just for her music. The Tennessee native has also become a savvy businesswoman, including starting her own Dollywood theme park, and a philanthropist, with her Imagination Library.
Parton worked for several years early in her career with Porter Wagoner, recording music with him and appearing on his Porter Wagoner Show. When Parton decided she wanted to leave, she wrote "I Will Always Love You," which remains one of the most successful songs of all time. Refusing to concede to anything but her own instincts — even when Elvis Presley wanted to record "I Will Always Love You" — Parton is still one of the biggest influences in music, male or female, in any genre.
1. Loretta Lynn
It's hard to imagine where country music would be without Loretta Lynn. The country music trailblazer was only 15 years old when she married her husband, Oliver "Doolittle" Lynn, and had four children before she was 20 years old. But even that didn't stop her from pursuing her dreams of being a singer. Lynn's first album, Loretta Lynn Sings, was released in 1963, which included "Success" and "The Other Woman."
Lynn wrote and sang about what she knew, even if radio was initially not receptive to her music. With several of her songs originally banned from radio, including "The Pill," Lynn forged ahead, releasing powerful songs like "You Ain't Woman Enough (To Take My Man)," "Fist City," "Trouble in Paradise" and others.
If there was ever an artist who helped shape country music, and make it what it is today, it's Lynn.