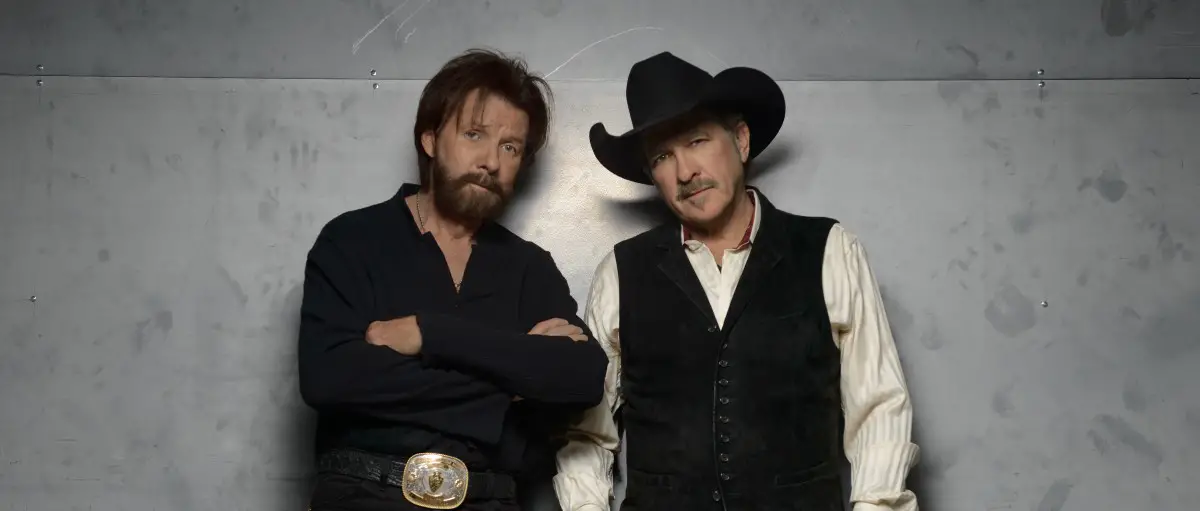 12 years ago was a sad day for country music fans. On August 10, 2009, Brooks & Dunn, the duo made up of Kix Brooks and Ronnie Dunn, announced that they were splitting up, to work on solo endeavors. The news came 18 years after Brooks & Dunn's debut Brand New Man album was released.
"It's too good a horse to ride it into the ground," Brooks said when announcing the news (via People). "We're still good friends. I'm proud to say we've never had a fight, never even yelled at each other. And that's the truth … "It's a good thing. It's just time."
"We started as co-workers and realized we had whole lot in common," added Dunn. "We've ended up more like brothers."
Both Brooks and Dunn intended to be solo artists, but were paired together by label executive Tim DuBois, and quickly became a hit duo instead.
"I don't think either one of us had a lot to say," Brooks says. "I think we were both pretty skeptical of the idea. We were both grown men, had kind of been around the Nashville block more than once. We both had kind of record deals that didn't pan out to be much, and so when he suggested we write some songs together, we both know enough about how things go around that you got nothing to lose. So we said okay.
"And we screwed up that week and wrote what became our first two No. 1 songs," he continues, referring to "Brand New Man" and "My Next Broken Heart." "Next thing we know we're like 'This didn't make any sense at all, just never should have worked.' A duo; we still don't sing harmonies very good."
Brooks & Dunn embarked on their farewell The Last Rodeo Tour in 2010, an ambitious 47-city trek which wrapped up in Chicago, before beginning work on their own music. In 2012, Brooks released New to This Town, on Arista Nashville. The record included two Top 40 tracks, "Bring It On Home" and the title track.
Dunn, who has released a total of four solo albums since they announced their split, released his own self-titled record, also on Arista Nashville, in 2011. The project included "Bleed Red," which peaked at No. 10, and "Cost of Livin'," which landed in the Top 20.
Five years after Brooks and Dunn parted away, the two announced that they were reuniting, for their Las Vegas residency, Reba, Brooks & Dunn: Together in Vegas, with Reba McEntire . The residency, which is the longest ever by a country act in Las Vegas, is slated to wrap up at the end of this year.
In 2019, Brooks & Dunn released Reboot, a star-studded 12-track album, with re-recordings of some of their biggest hits, including "Brand New Man," "Neon Moon," "I Believe" and more. Artists like Luke Combs, Ashley McBryde, Kane Brown, Brett Young and more joined the duo on the record.
Brooks & Dunn will kick off their Reboot Tour next month, with Travis Tritt serving as their opening act. Find tour dates by visiting Brooks & Dunn's website.