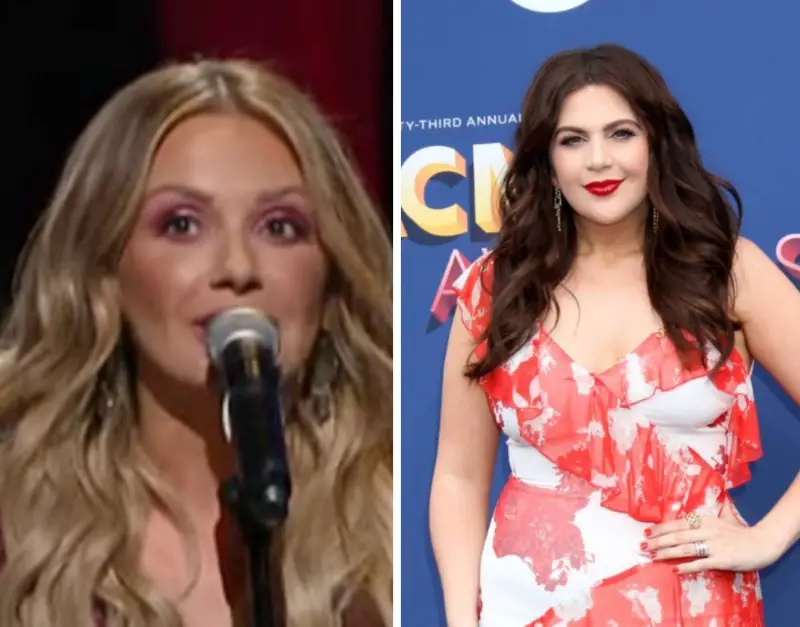 Carly Pearce is enjoying life on the road, serving as direct support for Lady A on their What a Song Can Do Tour. For Pearce, the tour not only gives her a chance to perform night after night, but also to spend time with Hillary Scott, who has quickly become one of Pearce's closest friends and confidants.
"I love Lady A," Pearce tells Everything Nash. "I started as a fan when their first album came out. I actually got to see their first label showcase, when they were first a band, and I remember going to it and just wondering what it would be like to have a label showcase. Over the years, they've always been friends of mine."
Whether it's showing her generosity or giving a listening ear, Pearce says there are few people she can look up to for their faith like she does with Scott.
"I feel like especially Hillary has been such a good mentor for me in so many ways, as another woman of faith," Pearce shares. "I'll never forget some of the things that she's done for me. Something as small as, we were in Ireland for the C2C music festival, and she found out that I was going to have to take the ferry underneath in between shows, across the water and go to a show. She got me a hotel room, and let me fly with her so that I didn't have to do that. Just things that no one knows. That girl exudes Jesus in a way that I have seen few people do."
Pearce is also a fan of Charles Kelley and Dave Haywood as well, with Kelley joining Pearce to sing her award-winning "I Hope You're Happy Now" duet.
Let's just say I miiiiight not have to sing "I Hope You're Happy Now" by myself on this tour…. 🤫 [@alexaaa_c] pic.twitter.com/RXDEoSz7WG

— Carly Pearce (@carlypearce) August 7, 2021
"Those boys have been so good to me," Pearce boasts. "We all, I think, experienced this loss of Busbee. He worked with them, and it's just so special to be able to have people that first were your influences, become your friends and almost just exceed any expectation that you could ever ask for, of meeting people that you've looked up to. And I just feel like it was so right on time. We've always wanted to tour together, but it felt so right on time that it came out."
The love between Pearce and Scott goes both ways, with the Lady A singer praising Pearce for who she is as a person.
"I watched the video of Dolly surprising her for Opry invitation," a teary Scott shared with Everything Nash and other outlets at a virtual media event. "We toured together over in Europe. We did C2C a couple of years ago, and we got to spend some good time together. And we also share a friend in Busbee, who is no longer with us. And so, there's a lot that bonds us. Watching her, she's one of the most incredible souls … I could fangirl over Carly all day long. I'm just so thankful."
Pearce just announced the release of her 29: Written in Stone album, out on September 17. Find tour dates, and pre-order the record, at CarlyPearce.com.
Want the first look at even more exclusive artist interviews? Subscribe to our YouTube channel here.