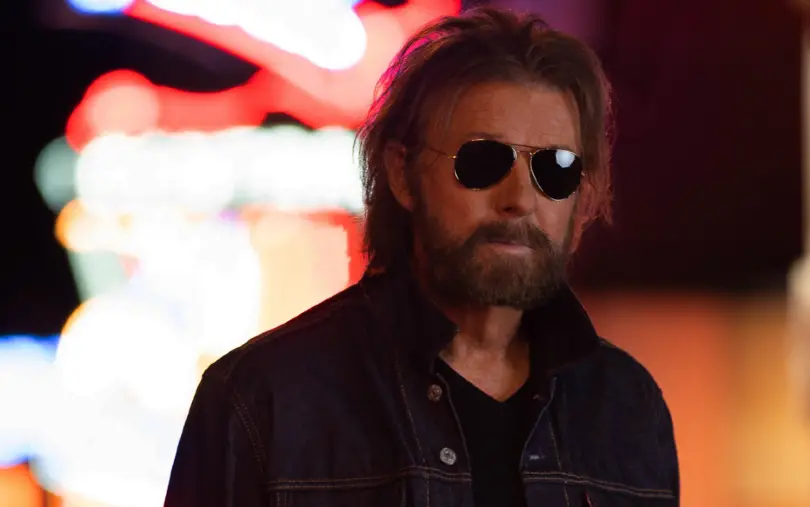 Ronnie Dunn's solo 100 Proof Neon album is out on Friday, July 29. Dunn had a hand in writing seven of the 11 tracks on the record, writing both "Two Steppers, Waltzes and Shuffles" and "The Road to Abilene" by himself. Although more than three decades have passed since Dunn got his start in country music, as one-half of the Brooks & Dunn duo, the 69-year-old says that, in many ways, country music is much like it was in the early days of his career, which fortuitously is also where he feels most at home.
"I feel lucky that it's swinging back around to that and it's right back in my wheelhouse — it also motivates me to keep creating, so I'm digging that," Dunn tells Billboard. "We went through a phase in country music where it was pretty much boxed into one sound. Now, it's opening up in a big way. We [Brooks & Dunn] were chasing the '70s and '80s thing back in the '90s, and we integrated as much rock as we felt we could get away with."
Dunn was born in Oklahoma, but it's the Texas music scene that has had the most profound influence on his music throughout his career.
"I went to college in Abilene, Texas, and we used to call it the belt buckle of the Baptist belt of West Texas, which is a super conservative, cowboy world," Dunn recalls. "I just got into painting this picture of the music scene in Abilene and dodging the religious, church ethos of the school I went to — and trying to paint pictures of that eternal wind that blows, tumbleweeds and a young guy leaving town and his girlfriend to go chase that six-string dream."
Dunn enlisted fellow Texas natives, and rising stars, Parker McCollum and Jake Worthington on 100 Proof Neon. McCollum joins him on "The Road to Abilene," while Worthington sings with Dunn on "Honky Tonk Town." Dunn also launched his own Perfect Pitch Publishing company, where he signed up-and-coming songwriters, helping them perfect the craft of songwriting.
"I just love being around creative types," Dunn explains. "Here, we have writers coming through and it's not too many to manage. It's rare to see a song that comes through today without having like three or four writers. Four writers — to me, it's like, 'Why does it take four writers?' When you are writing a song by yourself you are forced to stick with the concept and follow through. That's what I did in Oklahoma because I didn't have anyone to turn to before I moved to Nashville. And it's ok to let a song lay there, move on and come back to it. The first thing I tell writers is to take your time."
Dunn won't have much time to tour in support of the new project, at least for a few more months. Brooks & Dunn are currently on their Reboot Tour, which runs through August. See all of their upcoming dates here.
100 Proof Neon is available at RonnieDunn.com.