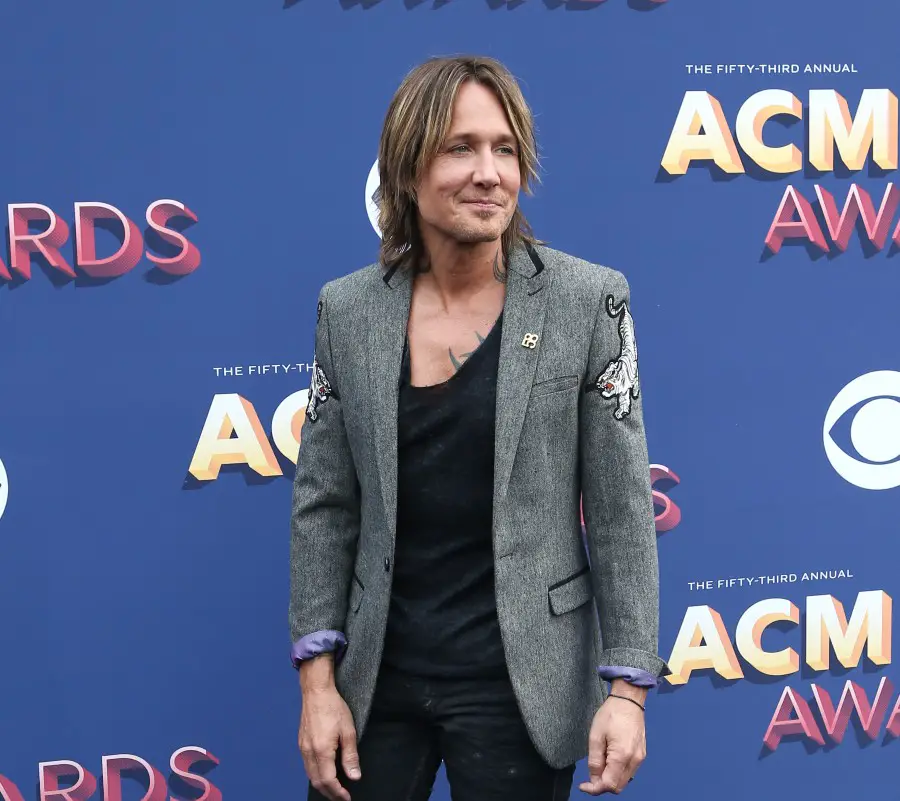 15 years ago today, on October 19, 2006, a new chapter in Keith Urban's life began. It was on this day that the New Zealand-born star checked into the Betty Ford Center in Rancho Mirage, California, a little less than four months after he married actress Nicole Kidman.
"I deeply regret the hurt this has caused Nicole and the ones who love and support me," Urban said at the time. "One can never let one's guard down on recovery, and I'm afraid that I have."
Urban's admission into the Betty Ford Center was not his first attempt at getting sober. In 1998, Urban checked into Nashville's Cumberland Heights, reportedly for cocaine addiction, the result of Urban being deeply dissatisfied with his life and career, while still fronting his band, The Ranch.
"The Ranch was a mess, period, because we were in a sh– van going all over the country playing to three people," Urban recalled to Rolling Stone. "It was soul-sucking to the ultimate degree. So I just drank, but I didn't really play high or anything like that. I liked to get crazy after the gig and when I would do lots of drugs is when I was home off the road. If we were home for five days, I'd be f–ed up most of the time, and then I would sort of get it together, fall into the van, sleep to whatever, Wichita, Kansas, then I would sort of come to and then we would play the show that night."
Urban's addiction began to get in the way of not only his personal life, but his professional life as well. He was invited to play guitar on "Some Days You Gotta Dance," for the Dixie Chicks, for their Fly album, but was too impaired to make it to the session.
"I got on a bit of a three-day bender and couldn't come to the session and had to call them and tell them I'm going to be a bit late," Urban recounted. "Then I would call them and say I'm going to be a bit later. And then I would call them and be a bit later. And I completely missed the session. I lived like a street away. It was ridiculous. I could have walked there with my guitar in hand and I couldn't make it. I remember just feeling so ashamed and disgusted at myself. I finally [showed up] the next day."
It was his marriage to Kidman, he later realized, that caused him to relapse, when she was overseas, and he was home alone without her.
"I remember just feeling so terrified," Urban shares. "We had just gotten married and this entity in my life is coming just to crush and kill everything that I've got. Everything that's good. And I was making [a] record during that whole period, trying desperately to keep that entity out of my life. And I was struggling with my voice, I was just struggling with everything."
Urban's admission into the Betty Ford Center was his third — and seemingly final — attempt at overcoming his addiction.
"It took me a long time to get sober," Urban later said  (via the Today Show). "Took me a long time to recognize my alcoholism. A long time because I didn't drink like my dad, so I compared everything to him. So it just took a long time for me. But I was able to finally make the right choice in my life, that I wish my dad would have made."
Read '9 Country Music Singers Who Are Sober' here.