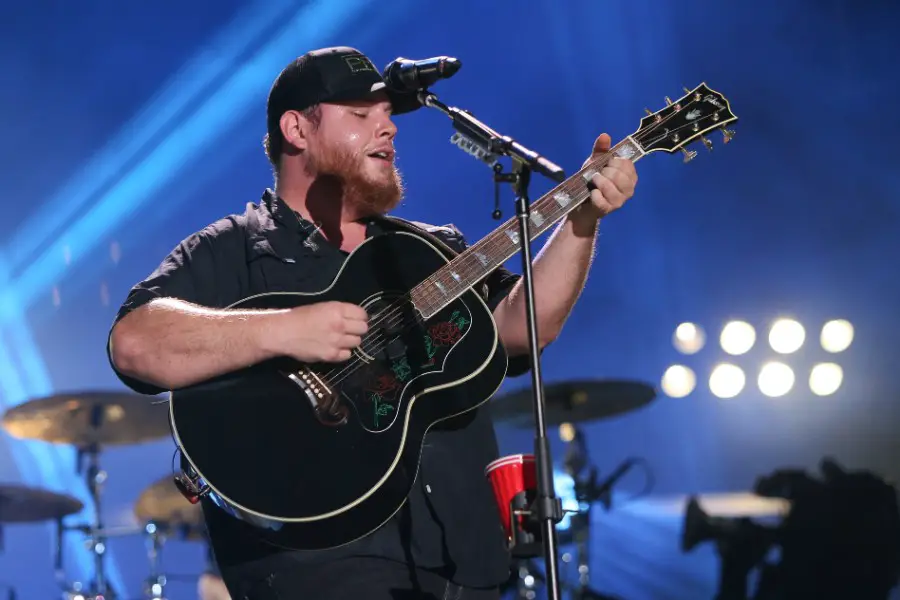 Luke Combs' What You See Is What You Get is the CMA Awards winner for Album of the Year! The singer beat out Heartache Medication by Jon Pardi, Never Will by Ashley McBryde, Old Dominion by Old Dominion and Wildcard by Miranda Lambert to win the coveted trophy. This marks Luke's first win for Album of the Year.
"I have watched a lot of incredible people win this award, and I have a lot of incredible people to thank for this award," Luke said after taking the trophy. "My co-writers on this album, my producer Scott, my entire team, my beautiful wife, Nicole, my family, my parents, the fans, country radio. Everybody watching this tonight is just as important as I am in this. I'm just happy to be the guy up here holding the trophy for all of us. I love you guys. Thank you so much."
Luke was nominated for a total of six awards heading into the ceremony. He is also nominated for Entertainer of the Year for the first time this year as well, and he says just hearing his name be mentioned in the category is victory enough.
"It's obviously an honor to be nominated," Luke told Sony Music Nashville. "I think a little bit unexpected, but I am excited, I'm glad to be there and that my group of my peers think that I'm good enough to be in that conversation. Obviously I think everybody in that category would tell you they would love to win, as would I, but I think it's fine to not win as well.
"I would be totally fine with that," he added. "Just being there and being nominated is really cool, and I know people always say that, but winning would be great, and losing would be fine too."