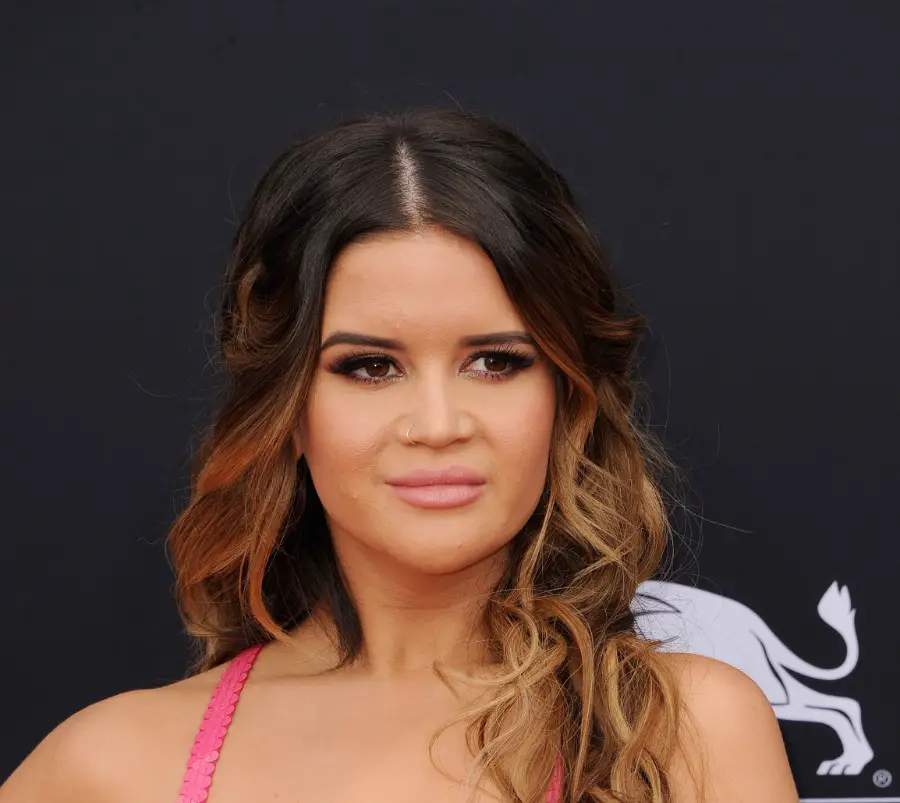 Maren Morris is the CMA Awards winner for Single of the Year and Song of the Year! Maren won in both categories for her song, "The Bones," taking home the first two trophies of the evening.
"Thank you so much. This is very weird, but I love this kind of set-up, because we can all hang out all night with each other," an elated Maren said from stage after accepting the award for Single of the Year, referring to the socially-distanced set-up. "That's a cool first. I had a baby eight months ago, so just being out tonight is a win in itself. Thank you country music and my peers for nominating us and voting for us. Thank you, [producer] Greg Kurstin. I hope you're watching at home in Hawaii.
"Thank you so much for making this song sound so good, and thank you to my writers who are here tonight, Laura Veltz and Jimmy Robbins, for writing this love song with me that's kind of been a medicine for this crazy year," she added. "Thank you so, so much. This is amazing."
Maren didn't get to sit down long. The second category of the night was Song of the Year, which she also won, beating out Ingrid Andress' "More Hearts Than Mine, Luke Combs' "Even Though I'm Leaving," the Carly Pearce and Lee Brice duet, "I Hope You're Happy Now," and Miranda Lambert's "Bluebird."
"Thank you, all of my friends are in this category," Maren gushed. "You wrote the most amazing songs in country music this year. I'm proud to be a songwriter in Nashville, Tennessee. I grew up obsessing over y'alls YouTube videos, and I moved here and somehow got into rooms with you. This means so much."
Maren recently spoke out about the challenges of 2020, when artists were forced to cancel their tours because of the coronavirus pandemic.
"South By Southwest [in Austin], I think, had just pulled the plug on their festival, which they have never done, and that's when I kind of knew as a Texan how serious this was going to be for my industry," Maren recalled on the ABC special, Country Strong, adding that she thankfully had five virtual shows with Verizon, which helped her pay some of her employees.
"As random as that seems, those five shows allowed me to put my band back on salary for 2021 and pay for their health insurance," she remarked. "It's such a scary time to not have health insurance right now."