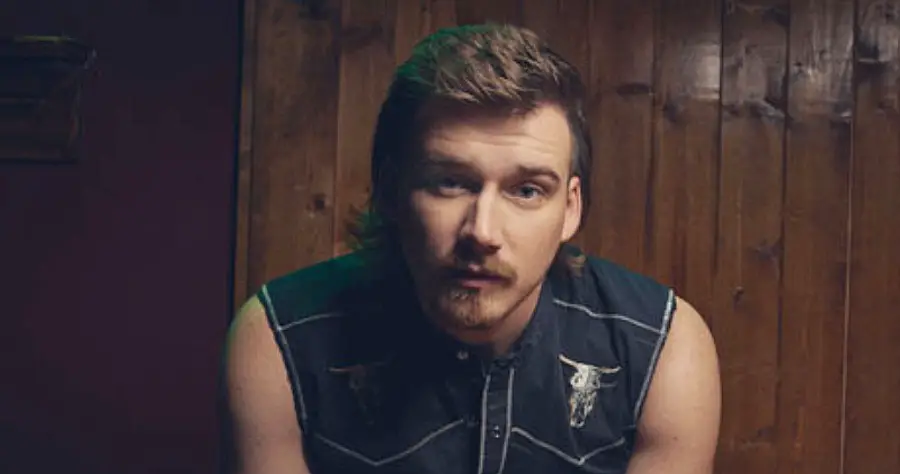 Morgan Wallen is the CMA Awards winner for New Artist of the Year! Morgan beat out Jimmie Allen, Ingrid Andress, Gabby Barrett, and Carly Pearce to win in the category.
"I did not expect to get this," Morgan said after taking his trophy. "I'd like to thank the good Lord, first of all. I'd like to thank my mama for always being the one to push me to sing, for my dad for always making the sacrifices for me and my family, so I could sing. For my team and to Nashville, for accepting me into your family, it's been a great five years since I moved here, and thank you guys so much. God bless you."
Thomas Rhett's wife, Lauren Akins, presented the award.
"I know firsthand what a huge milestone it is in an artist's career just to be recognized as one of the emerging talents in country music, and I'm personally so thrilled to see what the journey ahead holds for this year's artists," Lauren said, adding that her own husband was nominated twice in the category early in his career.
The award is a bright spot for an otherwise trying time for Morgan, who was forced to cancel his debut appearance on Saturday Night Live last month, after videos emerged of him partying without wearing a mask or social-distancing.
"Honestly, throughout this whole process, there's been times where, for a while, I would just be like, 'I'm kind of lonely and I don't know if I even like this,'" Morgan later told Bobby Bones on his Bobbycast podcast(via Country Now). "Then you know there's another high and you're like, 'Oh yeah, I love this.' It just kind of goes through phases. I kind of just had been living like that. I was like, 'Can I maybe do something to combat that? Maybe I don't have to be so moody. So it was almost a good thing for me.
"It kind of forced me away, just to kind of reflect and look at myself and kind of get to know myself again. It was good for me," he continued. "I took a while, almost two weeks, and turned my phone off, and just didn't even look at it. [I] drove on a tractor and things like that, and just cleared my head. It was really, really good for me. I don't really love the circumstances that led to that, but I'm thankful for where it led me