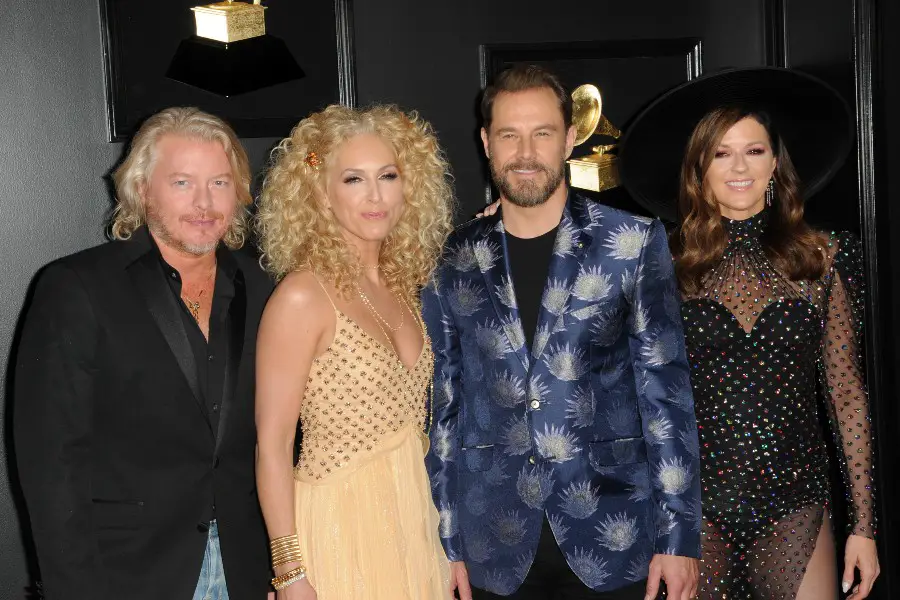 Few occupations have felt the impact of the world shutting down because of the coronavirus pandemic as much as artists and musicians have. The global health crisis meant people could no longer congregate in crowds, forcing literally thousands of musicians away from their biggest — and for some, their only — source of income: touring.
Little Big Town had just launched their highly-anticipated Nightfall Tour, when everything suddenly came to a halt.
"[It was] the best tour we had been on and then, wow, we didn't see that coming. We were scheduled to go to Detroit and to Chicago … and we shut it down. But even then, it was like, we'll gear down for a couple of weeks or something," Little Big Town's Jimi Westbrook recalled on the ABC special, Country Strong. "We just had no idea it was going the way it was gonna go."
"Just from a business standpoint, it was devastating," he continued, explaining that the group had already spent an enormous amount on tour expenses. "All the money that you had spent on preparation for that and it's just gone."
To see their band and crew have to take other jobs just to pay their bills, has been heartbreaking for Little Big Town.
"There are people that are … driving trucks or whatever, and delivering groceries and, you know, anything they can do. They've sold their instruments," Karen Fairchild said.
"Our drummer has six children. That's a lot of meals a day… that's a lot of worry for people," she added. "Everybody's doing the best they can but it has hit our town hard because we're a music town."
Maren Morris famously played South By Southwest in Austin, Texas, on March 7, while nine months pregnant, planning on launching her RSVP: The Tour trek over the summer. The tour, of course, never happened.
"South By Southwest [in Austin], I think, had just pulled the plug on their festival, which they have never done, and that's when I kind of knew as a Texan how serious this was going to be for my industry," Maren recalled.
The "To Hell and Back" singer managed to secure five virtual shows with Verizon, which meant she could pay at least some of her people into next year, after furloughing most of them over the summer.
"As random as that seems, those five shows allowed me to put my band back on salary for 2021 and pay for their health insurance," she said. "It's such a scary time to not have health insurance right now."
For most, the loss of tour revenue meant they could no longer pay their band and crew, some who had been with them since the start of their respective careers.
"That was the toughest part for me was when finally you just have to say, you can't just pay everybody," Darius Rucker acknowledged. "I paid everybody as long as I could, and … all this money going out and none coming in."
Jimmie Allen admitted he took out a loan so he could continue to pay his employees, at least for a while.
"I couldn't sleep…. I was stressed out," Jimmie revealed. I'm good financially, but these guys have wives, they have families. So I said, screw it. I went to the bank. I've got 45 years to pay it back."
Keith Urban, who in many ways is still stunned over how this year unfolded, is also discouraged at the seeming inability to move forward.
"I mean, 2020 is just one long soundcheck," said the singer. "It's been somewhat frustrating for musicians to watch sporting events somehow figure it out, but us not being able to figure it out. That's been very frustrating for me as a musician, but hopefully we're moving in the right direction."