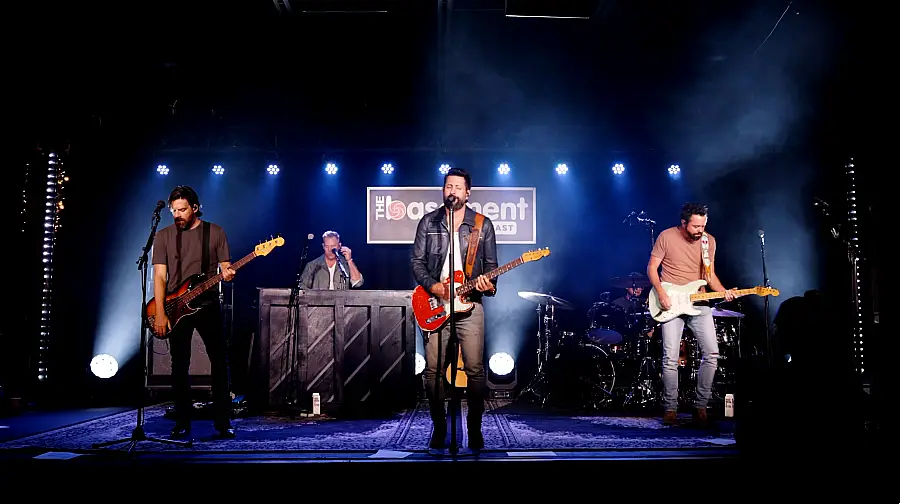 The upcoming 2021 Pepsi Gulf Coast Jam, held in Panama City Beach, Florida, and headlined by Chris Stapleton, Old Dominion and Brooks & Dunn, has been moved to 2022. The new dates are June 3 to 5, rescheduled from the original dates of September 3 to 5, which is Labor Day weekend.
The 2020 Pepsi Gulf Coast Jam was held this past June, after being rescheduled two times due to the ongoing pandemic. The event, which was headlined by  Lynyrd Skynyrd, Brad Paisley and Luke Bryan, averaged more than 23,000 attendees a day, beating out an attendance record previously set in 2019.
"We knew our Jammers were ready to get out, but we sure didn't expect to break records," Pepsi Gulf Coast Jam Executive Producer Rendy Lovelady said after the event. "We waited 20 months for this to happen, and it was definitely worth the wait."
Lovelady was eager to return for another Pepsi Gulf Coast Jam, especially on the heels of such a successful festival. Other artists slated to perform next month include Gary Allan, Scotty McCreery, Chris Janson, Tracy Lawrence, the Randy Rogers Band, Tyler Rich, Tigirlily, Ryan Griffin, Steve Moakler, Darryl Worley, Corey Smith and more.
"We just got the stage taken down from last month's rescheduled Pepsi Gulf Coast Jam, and we are doing another one Labor Day Weekend!"  Lovelady tells Everything Nash. "We're incredibly excited about this lineup. We really try to have a little something for everyone, and it's going to be really special to have Darryl Worley back with us to sing 'Have You Forgotten' for the 20th anniversary of 9/11."
Fans who have already purchased passes for the upcoming Pepsi Gulf Coast Jam have the option of keeping their passes until 2022. Refunds will also be made available in seven days. More information can be found out at GulfCoastJam.com.