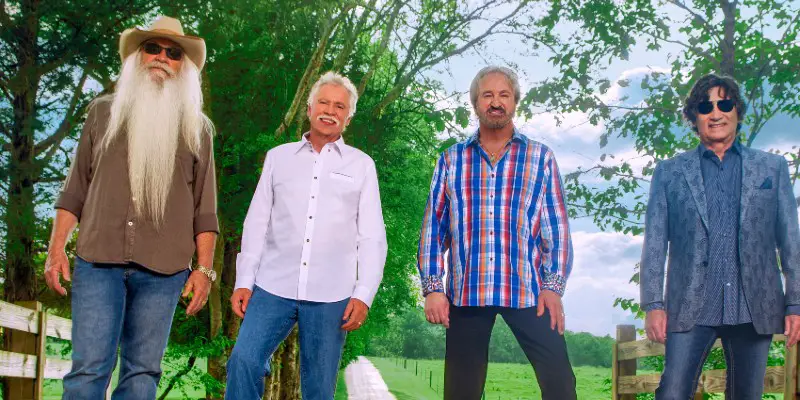 The 2022 Country Music Cruise, scheduled to depart on January 15 from Ft. Lauderdale, Florida, is being rescheduled, due to the surge in COVID-19 cases. The cruise, which was to stop in Costa Maya, Cozumel and Half Moon Cay, boasted an all-star lineup of talent, including Lee Greenwood, The Oak Ridge Boys, Josh Turner, Mark Chesnutt, Sawyer Brown, Billy Dean, Asleep At The Wheel, Wade Hayes, Jeannie Seely and more.
The news was announced on the Country Music Cruise website.
"StarVista Live announces that the Country Music Cruise, originally scheduled to depart January 15th, will be rescheduled," a statement reads. "While we are disappointed that our reunion with you the guests and the artists will have to wait, we look forward to enjoying the music, community of fans and beautiful accommodations of Holland America's Nieuw Amsterdam soon.
"We know you have many questions, and we ask for your patience as we continue to work on the details of the reschedule with all of our partners," the statement continues. "Our call center agents will not have any more information at this point in time. We ask you to kindly wait until we message you the rescheduled dates and other appropriate information which we expect will be announced next week. We appreciate your support through the years and hope that you and your families stay healthy and safe as you navigate the weeks to come."
The Country Music Cruise has become a favorite event for both artists and fans.
"The Country Music Cruise is really awesome because you have all these country stars. and we're all accessible," Greenwood tells Everything Nash. "We have multiple shows on the ship while we're there … We'll be on the boat; we're not just going to get on the boat and perform and get off. We're actually on the boat."
The Oak Ridge Boys' Joe Bonsall says the Country Music Cruise is the best way to celebrate country music, while enjoying a tropical getaway.
"It's the music," Bonsall tells Everything Nash. "If you love country music, and if you love performances, what a bonus to be on the ship on the ocean, and stopping at a few beautiful islands along the way. And nobody ever starves to death on a cruise ship. On the Country Music Cruise, you can eat from the time you get up in the morning until the time you go to bed at night, if you want to. The food is excellent, the rooms are excellent. The view of the ocean going by is just fabulous. But it's the music."
The Oak Ridge Boys, Clay Walker, John Berry, Pam Tillis and more have already been announced for the 2023 Country Music Cruise, scheduled to take place January 22 to January 29. Find more information here.