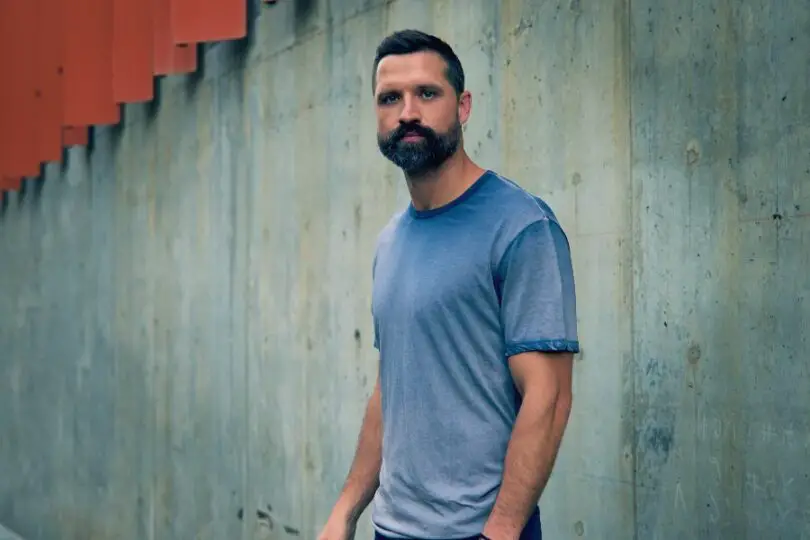 Walker Hayes is opening up about his upcoming new book, Glad You're Here. The book is written by Hayes and his good friend, Craig Cooper, who inspired Haye's song, "Craig."
"I bought the house next door to [Craig]," Hayes tells Music Mayhem. "[The book] uncovers the details of our friendship, my testimony, us losing a baby, so I go in detail about losing Oakley and how the Lord has redeemed that. I also talk about my battle with alcoholism and how it's going. When I met Craig, I was an alcoholic, and now I will be six years sober in October."
Hayes' friendship with Cooper began in an unlikely way, when Hayes and his family were struggling financially. Cooper gave Hayes a van, with his kindness inspiring Hayes to ultimately start the Be a Craig Fund in his friend's honor. Glad You're Here shares more of their story, and how the friendship ultimately turned Hayes' entire life around in every way, including his spirituality.
"[Glad You're Here] documents our life together and what an impact [Craig] and his family had on us and why, which is just because of Christ," Hayes says. "The funny thing is when I wrote the song, 'Craig,' I did not say the name of Jesus because I would have denied him at that point in my life, I did not believe in Jesus. And while that saddens me, now he's all I want to sing about. And that's largely what the song is about, just through unlikely friends becoming neighbors."
Hayes and Cooper are still friends today, both in awe of how much their lives have changed in recent years.
"Once a week, Craig and I look at each other, and we're just dumbfounded at how our life continues to be full circle," the father of six says, adding that he is still amazed at the sacrifices Cooper and his wife, Laura, made for his family. "Craig and Laura gained nothing from a worldly standpoint by loving us. And, to me, that's just what a display of affection [is] to try to imitate in this world and how hard that is to do it in our own power, to extend that grace. People who know me before meeting Christ probably wouldn't say, 'Oh, hey, Walker is a real neighborly guy. He craves community.' That is just not my thing. So the Lord has changed me, and I just want to talk about it."
The "Fancy Like" singer has been very vocal about his faith in recent years, which has sustained him through many trials, including the current pandemic.
"As far as my faith is concerned as a parent, I just see our need for something supernatural … We cannot fix the human condition," Hayes tells Everything Nash. "We cannot make hate go away, and that troubles me, but I also feel like it forces me to bow to the Savior, to God, and then crave His tenderness and His mercy and His compassion to save us."
Glad You're Here will be released on Moody Publishing. A release date has yet to be announced.