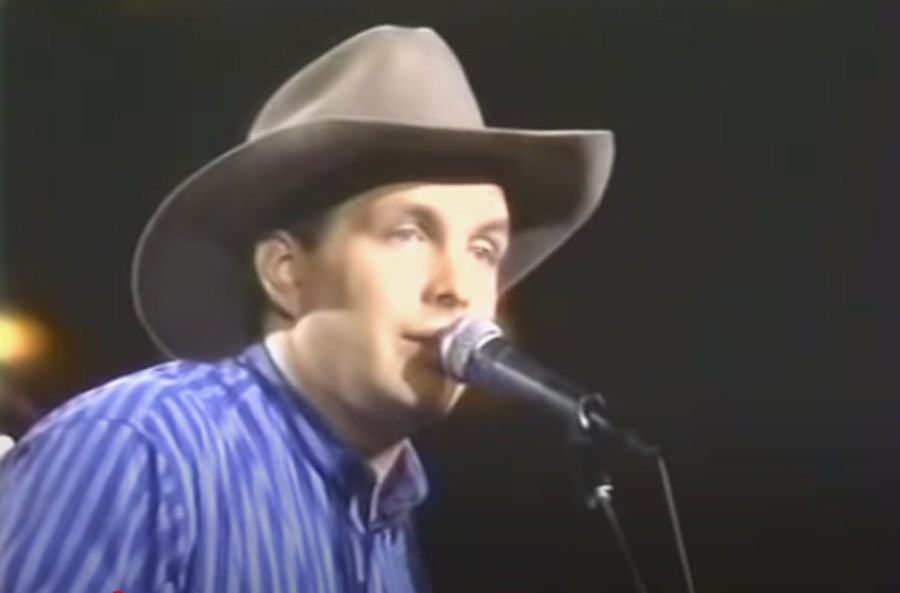 31 years ago, on August 6, 1990, Garth Brooks released "Friends in Low Places," never imagining that the song would become one of the most popular songs, of all genres, in the history of music.
"Friends in Low Places" was Brooks' fifth release, and his first from his sophomore No Fences album. Written by Bud Lee and Dewayne Blackwell, the song was reportedly inspired when Lee and Blackwell were eating at a Nashville restaurant, and Lee realized he didn't bring his wallet, which prompted him to say, "Don't worry. I have friends in low places."
Ironically, Brooks was already very familiar with "Friends in Low Places," thanks to his work as a demo singer. Lee and Blackwell hired Brooks to sing the demo for them, with Brooks trying to sound like George Strait so he would want to record the song.
"Friends in Low Places," I [sang] the demo for that," Brooks recalled to Billboard. "They were pitching it to Strait and all I know was I did demos sometimes five, nine, a day, and this was the one I couldn't get out of my head for months. It just kept circling back in. I never [could] believe that me as an artist would take that song on. And now I can't imagine being the artist that I've got to be without that song."
Brooks still recalls singing "Friends in Low Places," and doing everything he could to make it sound like a Strait song instead of one of his.
"The reason they asked me to do the demo was because I wanted to be George Strait for years, so I do a pretty good impersonation of him," Brooks told Taste of Country. "So the original demo of 'Friends in Low Places' I did my best George Strait on it before I ever had a record deal."
Brooks performed "Friends in Low Places," along with "The Dance" for Jay Leno's final appearance on The Tonight Show. The song stayed at No. 1 on the charts for four weeks, and won both an ACM Award and CMA Award for Single of the Year, which was also nominated for a Grammy.