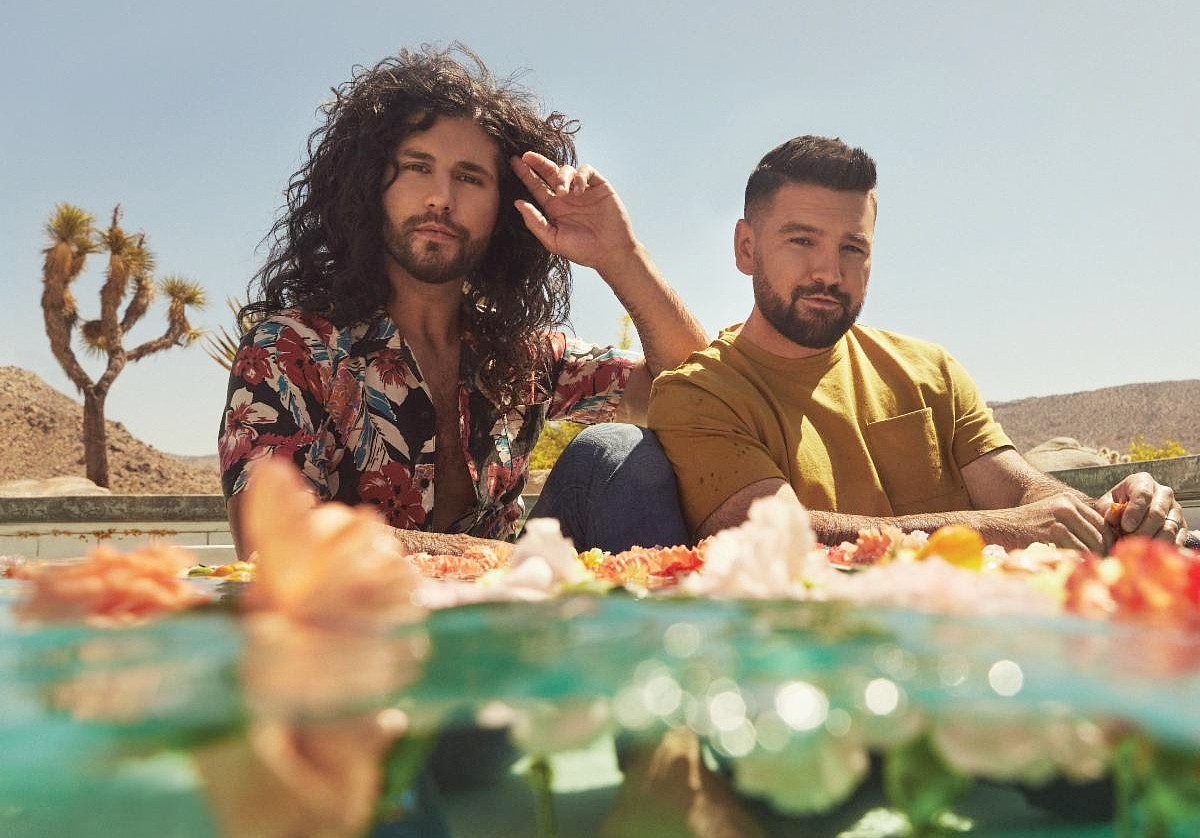 Dan + Shay will be joined by not one but two other artists for their upcoming Good Things Album Release Concert. The event, held on August 13 in Nashville's Centennial Park, will now include both Morgan Evans and Ingrid Andress as the opening acts.
Evans and Andress both spoke out about the invitation on social media.
Nashville! I'm excited to join my mates @DanAndShay next Friday! Get tickets here: https://t.co/kYkkNLASEI pic.twitter.com/3cz9ZVU9f3

— Morgan Evans (@Morgan_Evans) August 5, 2021
guess what? guess what? see u next week Nashville w my guys @DanAndShay https://t.co/eLxv3r36Wk pic.twitter.com/ur4D52iaV3

— Ingrid Andress (@IngridAndress) August 5, 2021
Dan + Shay's Good Things album will be released on August 14. The record includes "Glad You Exist," "I Should Probably Go to Bed," their "10,000 Hours" collaboration with Justin Bieber and a brand-new track, "Lying."
"We worked super hard on this project," Dan Smyers said on the Today Show. "It felt like our first album again, where you have all the time in the world to work on it. We had over a year to work on this album, and just be cooped up in the studio … We're so proud of this thing. We feel our fans deserve the best, so we pushed ourselves to keep raising the bar."
Dan + Shay have set records with their massive hits, not to mention sold out large arenas, but the secret to their success really isn't much of a secret.
"Being genuine. We genuinely love what we do," Mooney said. "We get to play for amazing fans. We like each other, a lot. We're best friends. It's not hard; we don't have to fake any of this. We love what we do. We love to create music together. And like Dan said, we owe our fans, radio, everyone, you guys, to create the best music we possibly we can. We feel like on this next record, we truly reached a next level of what we are doing."
Local food and drink vendors will be on hand for Dan + Shay's Good Things Album Release Concert.
Dan + Shay are spending much of the remainder of the year on their The (Arena) Tour, which includes Andress as their opening act. Tickets are still available, as well as pre-order details for Good Things, at DanandShay.com.