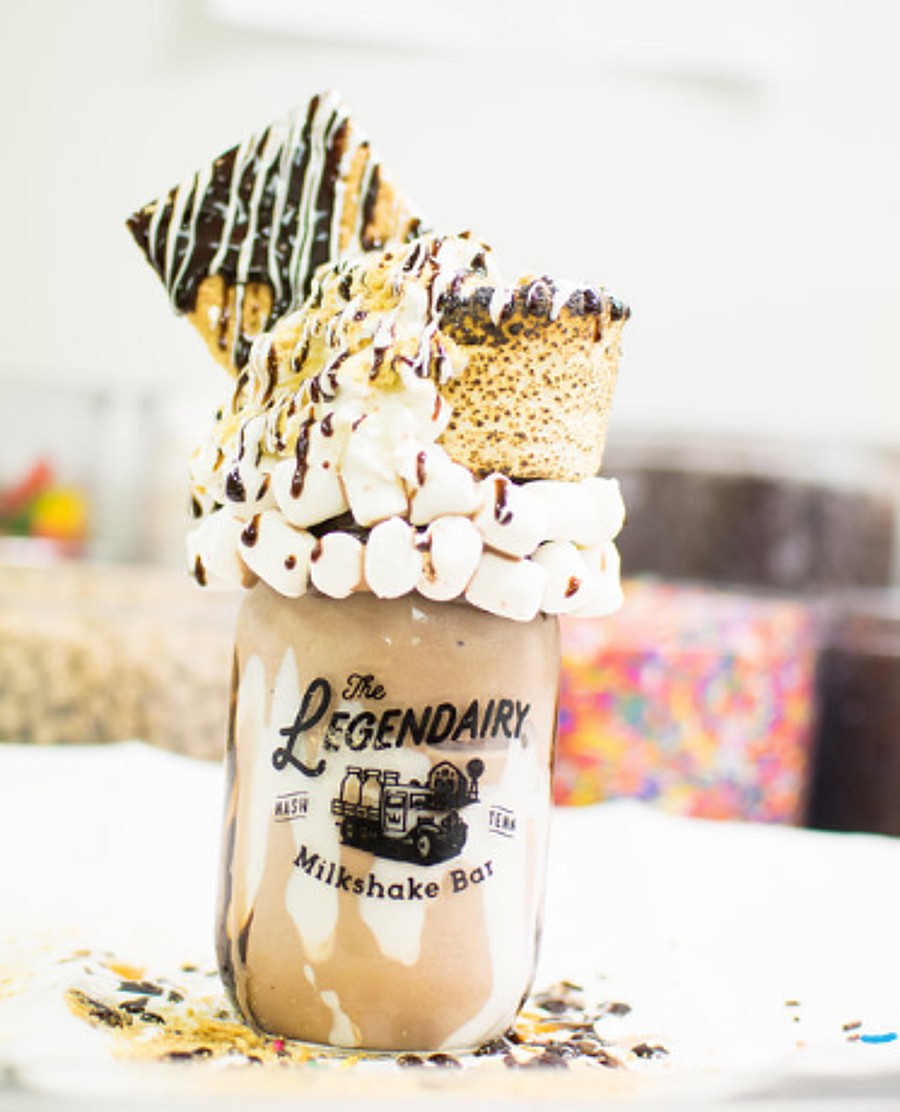 It's National Chocolate Ice Cream Day! Fortunately, Nashville is full of places to enjoy the frozen tasty treat, even if chocolate isn't your favorite flavor. Keep reading to find eight of our favorite places to eat ice cream in Nashville.
It's been no secret that Legendairy Milkshake Bar is among our favorite places to get a cold, decadent treat. Their over-the-top creations come spilling over with an abundance of topping, including rich sauce and whipped cream. Try the Coffee & Doughnuts, which is coffee ice cream with chocolate icing, crushed Oreos, whipped cream and an entire glazed donut.  You can also make your own concoction, or if you're not in the mood for a milkshake, get your ice cream in a dish or cone instead.
171 3rd Ave N, Nashville, TN 37201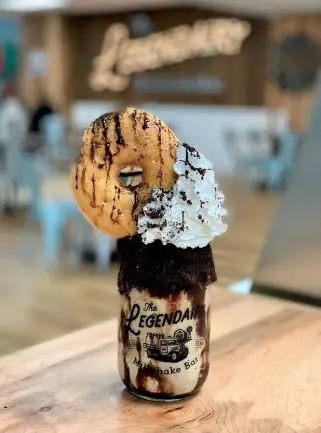 Not far from Legendairy Milkshake Bar is Mike's Ice Cream & Coffee Bar, a beloved Nashville treasure known for their unique ice cream flavors. Their menu varies depending on what's in season, but includes the standards, along with a few originals, like their Merlot Chocolate or Blackberry Cornbread. If you need something to pick you up while enjoying your ice cream, try one of their many coffee creations as well.
129 2nd Ave N, Nashville, TN 37201
The Ice Cream Bar is one of the most unique places in all of Nashville to get a cold treat. With 50 different flavors of popsicles, as well as numerous flavors of ice cream, The Ice Cream Bar also offers their own take on frozen treats with items like ice cream hot dogs, ice cream spaghetti and more. Try their Cookies and Cream or their Cotton Candy Ice Cream burrito.
5572 Nolensville Pike, Nashville, TN 37211
Bobbie's Dairy Dip has been around for more than 70 years, making it one of Nashville's most tasty treasures. Not only does Bobbie's Dairy Dip offer a full food menu, including burgers, hot dogs and homemade chili, among other items, but they also offer homemade soft-serve ice cream, at super affordable prices. Want more than just a dish of ice cream? Go for their Strawberry Shortcake, or their Hot Fudge Cake.
5301 Charlotte Ave, Nashville, TN 37209
Mimi's Ice Cream & Coffee Shoppe is exactly what you want an ice cream shop to be. Located near the Opryland Hotel, Mimi's offers numerous ice cream and frozen yogurt flavors, along with sundaes, shakes and more. Some of their unique flavors include Pecan Pie, BlueBerry Cream Pie, Strawberry Cheesecake and more. Also enjoy one of their unique coffee items as well, like the Campfire Smores Latte, Cinna-Mimi Latte and more.
2400 Music Valley Drive , Suite A, Nashville, TN 37214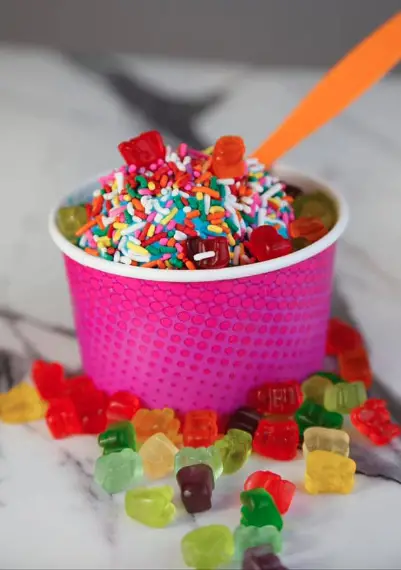 Rolled 4 Ever started as an ice cream truck, before turning into its own store as well. The menu, which was inspired by a Thai-inspired dessert, includes unique combinations like The Key, which is vanilla ice cream mixed with a slice of key lime pie, topped with whipped cream, graham cracker crumbs and a graham cracker cookie, or the Monster Attack, which is vanilla ice cream topped with whipped cream, an Oreo cookie, Oreo crumbs and chocolate drizzle. Rolled 4 Ever also offers cookie sandwiches and ice cream floats.
1120 4th Avenue North, Suite 102, Nashville, TN 37208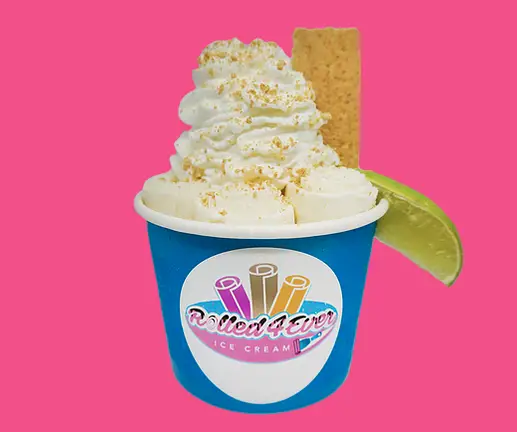 Gracie's Milkshake Bar has the perfect combination: great hand-crafted milkshakes and great french fries! Try the Franklin Mud, a chocolate milkshake with chocolate icing, dipped in cookie crumble, topped with whipped cream, a brownie, sprinkles, chocolate wafers, gummy worms and a maraschino cherry. Or the Unicorn, which is strawberry ice cream, rolled in vanilla icing, dipped in sprinkles, and topped with a Pop-Tart, sprinkles, a lollipop and a waffle cone. Gracie's also offers ice cream floats, and three flavors of french fries.
3814 Charlotte Ave, Nashville, TN 37209
Elliston Place Soda Shop might have a new location, but their menu remains largely the same, including their beloved Soda Fountain menu. Their options are varied and diverse, including milkshakes in 14 different flavors, like Pineapple and Butterfinger, as well as malts, flavored sodas, egg cream, ice cream sodas and numerous other concoctions. Elliston Place Soda Shop still also has The Zinger, which adds phosphate powder to any fountain drink. Not in the mood for ice cream? You can't go wrong with their legendary Banana Pudding.
2105 Elliston Place, Nashville, TN 37203