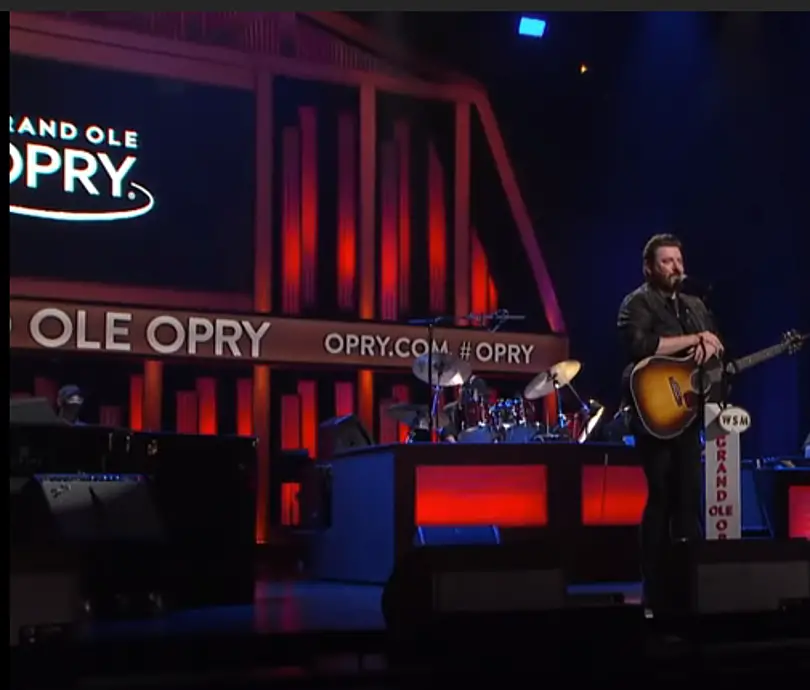 When Chris Young was inducted into the Grand Ole Opry in 2017, it was the ultimate acceptance into a family that he had been welcomed into years ago. The Tennessee native, who made his Opry debut in 2006, has since toured all over the country, but says nothing will ever compare to performing on the sacred stage.
"It's the intersection of the history and the future of country music in so many ways," Young shared with Everything Nash and other outlets during a virtual media event, shortly after Jamey Johnson became the Grand Ole Opry's newest member. "And congrats to Jamey."
Young was a fan of the Grand Ole Opry since he was a child, always dreaming about one day being an official member.
"There's something really special about saying you're a part of the Opry family," Young gushed. "I remember going to shows there as a kid, and it just holds a very large place of significance to our community."
Vince Gill invited Young to become a member of the Grand Ole Opry, with Brad Paisley officially inducting him.
"I don't know exactly what I'm supposed to say," Young said at the time. "Something not stupid probably. The two best words I can think of are 'thank you.'
Young just released his 20-track Famous Friends (Deluxe Edition) album. The new record became what Young originally thought would be a double album, since he recorded so many songs during the pandemic.
"For all intents and purposes, it sort of is [a double album] because there are 20 songs on this thing now," Young said of the massive project. "So that was fun for me. I was really glad that Sony wanted to expand upon what we had already done with the Famous Friends record, and keep it sort of evergreen for a little while."
Famous Friends (Deluxe Edition) includes a collaboration with Old Dominion on "Everybody Needs a Song," an acoustic version of the Grammy-nominated "Think Of You" with Cassadee Pope, and a duet with Jimmie Allen, on "Music Note," among other collaborations.
"Jimmie Allen had been yelling at me because we hadn't done a song together," Young reveals. "I'm like, 'Dude, you didn't ask, so I didn't know you wanted to do one.' … When we wrote that song, I was like, 'Hey, this could be cool for the two of us,' and he was down for it."
Find music and tour dates at ChrisYoungCountry.com.