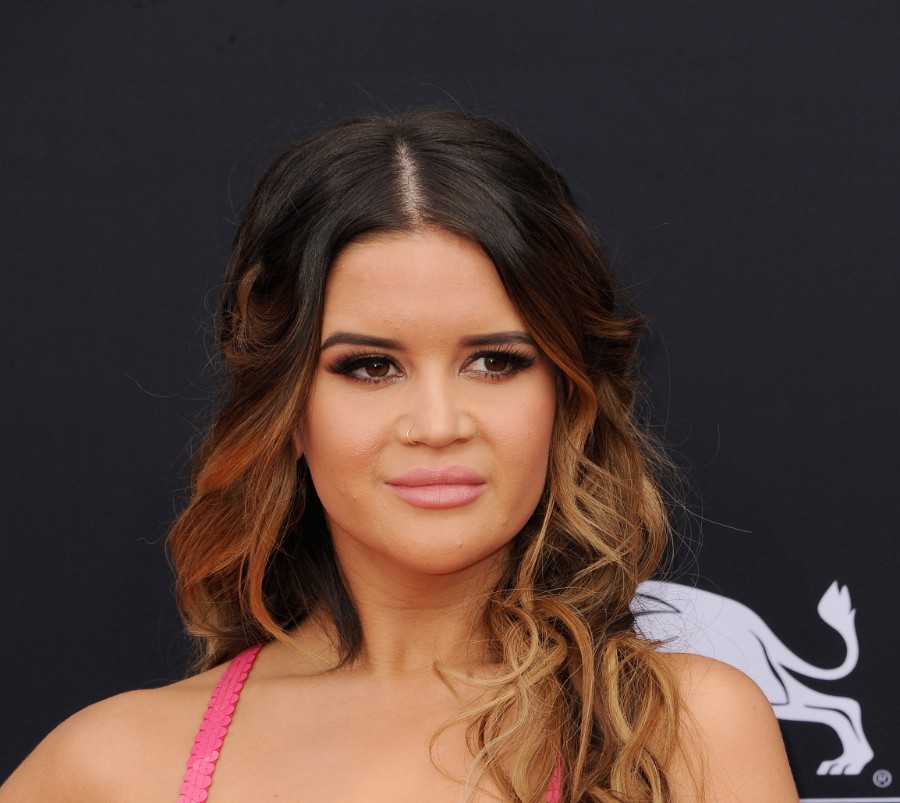 Shows like American Idol, The Voice and others have helped launch the careers of several country music artists, including Carrie Underwood, Scotty McCreery, Miranda Lambert and more. But there are several other country artists who have gone on to have massive careers, in spite of being rejected from reality TV talent shows. Keep reading to see the nine artists who were surprisingly turned away.
1. Maren Morris
Maren Morris was rejected from not one but two reality TV talent shows. The Texan tried out for both American Idol and The Voice, but was turned away both times. Still, Morris ended up grateful that she never made it onto either of them.
"I think about all of the freaking talent shows I've tried out for in my life and I'm so glad I didn't make any of them," Morris told Rolling Stone. "It's full circle, because I was rejected from The Voice. I was rejected from American Idol — and I'm happier for it now."
2. Luke Combs
Luke Combs has performed on The Voice, now that he's a superstar, but when he auditioned for the show early in his career, he didn't make it very far, but not because he lacked vocal ability. Instead, he was told it was for more personal reasons that he ultimately didn't advance as far as he would have liked.
"I was on spring break a few years ago when The Voice was having auditions in Atlanta, Georgia," Combs told Whiskey Riff. "In my audition round I was the only guy and you get about 30 seconds to sing. I made it to the next round that was at a studio, and then made it to the next cut. They had four audition cities and narrowed it from about 10,000 to 200 people. Then you don't know if you made it to the show for a few months.
"I made it through those rounds with the producers, but I got a letter saying I wasn't 'interesting' enough for the show's ratings so I didn't get to the show," he added. "But it gave me a lot of confidence because I was good enough voice-wise to make it through all those producer auditions."
3. Lady A's Hillary Scott
Lady A's Hillary Scott auditioned two separate times for American Idol, but neither time made it onto the show.
"I think I remember shedding a few tears, just knowing that I hadn't performed at my best, because I was so nervous," Scott previously told HLN. "I had never done any kind of audition like that before, and so, if anybody has gone and auditioned, it's a lot of pressure. There are thousands and thousands of people in line to try and make it down to what will be a final 12. It's nerve-wracking. But honestly, I would go back and do it again in a heartbeat. I have no regrets."
4. Kane Brown
Kane Brown grew up with Lauren Alaina, so when she was the runner-up of Season 10 of American Idol in 2011, Brown was inspired to give it a try as well. Brown auditioned for American Idol, but was rejected, and then auditioned for The X Factor, where he initially made it onto the show, but then walked away when producers wanted him to be part of a boy band.
5. Mickey Guyton
It's hard to imagine a voice like Mickey Guyton's being turned away, but that's exactly what happened. The Texas native auditioned for Season 8 of American Idol, and actually made it pretty far, but was eliminated just before the live shows for the Top 24.
6. Laine Hardy
Laine Hardy is one of American Idol's success stories, after winning Season 17 of American Idol in 2019. But before he won the show, he was turned away in Season 16, and when he returned, he was only planning on accompanying his friend, Ashton Gill.
"I went into it the first time, and I didn't know what to do," Hardy told Everything Nash. "I was nervous. I had too many nerves, and everything was just crazy at the time. But after the first time I went through it, and that experience, the second time I went through it more open-minded. I just accepted that everything is not predictable. You can't really be prepared, only to a certain extent."
7. Jimmie Allen
Jimmie Allen auditioned for Season 10 of American Idol, but was turned away before the live auditions. Although devastated at the time, in hindsight he has no regrets.
"It's just a restart," Allen told Taste of Country. "Jumping too fast into a career is like putting a car on the road before it has tires, or before it has a transmission. You are just not ready yet. You are in the building process."
Allen befriended McCreery while on Idol, later opening for him on McCreery's Seasons Change Tour.
8. Swon Brothers' Colton Swon
Before the Swon Brothers found success on The Voice, coming in third in Season 4 in 2013, younger brother Colton Swon tried out for American Idol. He made it to the Top 48 — an impressive feat — but was cut right before the live shows.
9. Chris Lane
Chris Lane auditioned with his twin brother, Cory, on Season 7 of American Idol in 2008, but suffice it to say, it didn't go well. The siblings tried to perform a rap-style song, but definitely did not impress Simon Cowell, Paula Abdul or Randy Jackson. Watch their audition below.