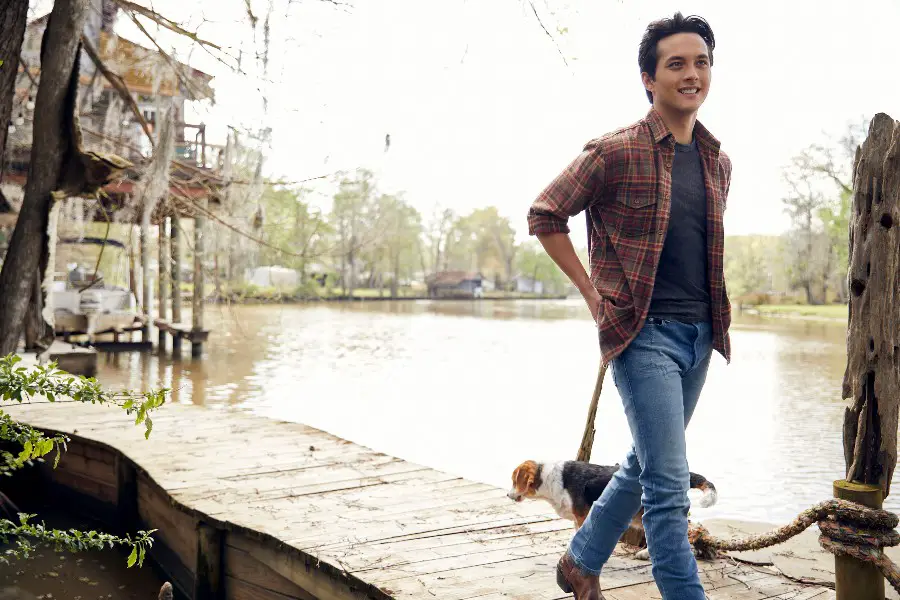 Laine Hardy quickly became a household name as the Season 17 winner of American Idol in 2019, captivating fans with his easy-going voice and sweet Southern charm. The Louisiana native never imagined when he auditioned — for the second time — how much that one TV show would change the course of his entire life.
"I'm still processing everything," Laine told Everything Nash. "It's pretty crazy. It's really cool at the same time. I get to share my life with other people too, share all the cool things I get to do and all my experiences and stuff, but I also do have a social life. I don't mind sharing my personal life with my fans either, because they're the ones that got me here."
Laine first auditioned for Season 16 of Idol, and didn't make it past the Top 50, but returned for Season 17 to accompany his good friend, Ashton Gill, and ended up auditioning himself.
"I went into it the first time, and I didn't know what to do," admitted the singer. "I was nervous. I had too many nerves, and everything was just crazy at the time. But after the first time I went through it, and that experience, the second time I went through it more open-minded. I just accepted that everything is not predictable. You can't really be prepared, only to a certain extent."
Laine has already released several songs, including "Ground I Grew Up On" and "Tiny Town," both from an upcoming new album that he is still working on.
"I would say it will be a lot of music like the influence that I grew up on," the 20-year-old shared.  "All the music I grew up listening to is going to be reflected onto my album. And it's really, really, really cool. I'm excited to see where it goes."
Laine had been spending time in Nashville, working on music, but with the coronavirus pandemic, he has been mostly at home, putting the finishing touches on his new set of tunes.
"I'm just working away," Laine said. "I think everybody is, but COVID had slowed everything down for everybody. I've been getting ideas for songs, for when I do go back and write again. I'm just chilling out. It's a time to just regain, and refresh my whole body again."
Laine admits he is new to songwriting, but is eager to hone his craft while working on his new album.
"I hope I can write most of them that go on the album. Writing songs, it's an art," Laine maintained. "When I came to Nashville last year, I stayed there. I got an apartment, and pretty much I stayed out there three months. Monday to Friday, I was writing every single day with all these songwriters. I learned so, so, so much. I soaked up every bit of knowledge that they gave me, and I used it."
Laine hopes to release his album in early 2021. Keep track of updates at LaineHardyMusic.com.