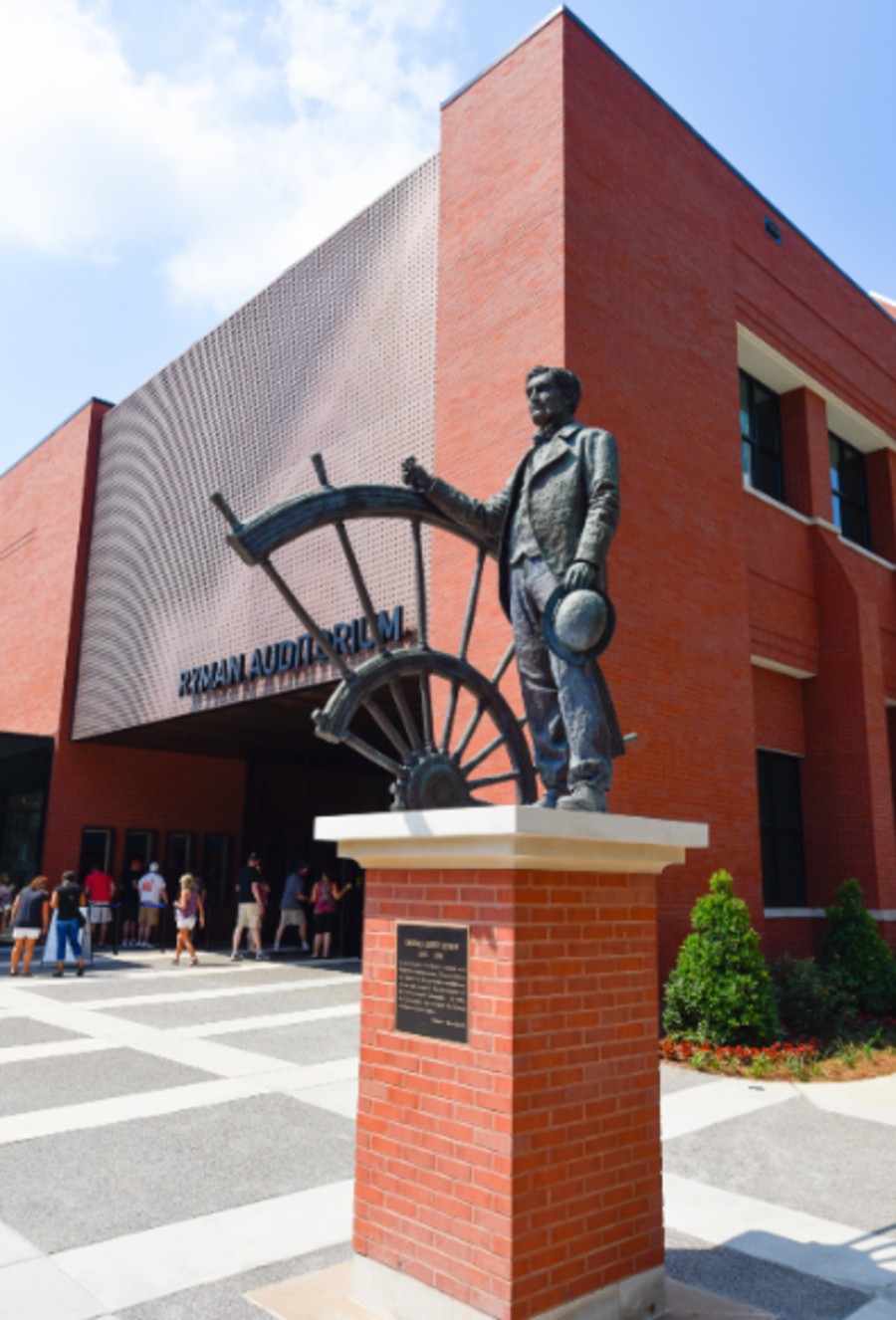 Nashville is known as Music City, and with good reason. The capitol of the state of Tennessee is rich in musical history, dating back well over 100 years. We are taking a look at nine of our favorite places in Nashville to spend some time, and learn more about the heritage of the robust city.
The Country Music Hall of Fame and Museum is the one-stop shop for all things related to music history. From exhibits to artifacts, costumes, instruments and more, the Country Music Hall of Fame covers just about every aspect of musical history. Don't miss the Rotunda, and take a look at all the accomplished artists who have earned a spot in the Country Music Hall of Fame.
The Ryman Auditorium not only has some of music's biggest acts — of all genres — perform on their stage, but they also have plenty of options for history lovers as well. Offering tours and exhibits, the Mother Church of Country Music has numerous options for inquisitive music souls.
We all know that the Grand Ole Opry has played host to some of the most memorable performances of all time, but there is also an immersive backstage tour that will not only take you behind the scenes of one of the most iconic venues of all time, but also share interesting facts and tidbits about the famed Opry House. Also included in the tour is a chance to stand inside the famed circle on the Grand Ole Opry stage.
Celebrate the unsung heroes in music by visiting the Musicians Hall of Fame, honoring the musicians who have played on some of the biggest records in music, of all genres. From instruments played by artists like Garth Brooks, Glen Campbell and others, to stage costumes, memorabilia and more, the Musicians Hall of Fame has something for every music lover.
Take a step back in time — literally — by visiting the Music City Walk of Fame. Celebrating influential artists of all genres, the Walk of Fame honors iconic artists like Bill Anderson, Dolly Parton, Kenny Rogers, Tim McGraw, Faith Hill, Roy Orbison, Reba McEntire, Steve Cropper, Alabama and more.
The National Museum of African American Music just opened in Nashville. Filled with historical memorabilia and facts relating to African Americans influence on music, from its early beginnings until today, there are few places that illustrate the rich diversity as much as this new Music City treasure.
If the walls of Historic RCA Studio B could talk, they would tell a lot of stories. RCA Studio B is where some of country music's biggest and most legendary hits were recorded, including Dolly Parton's "I Will Love You" and "Jolene," "Only Daddy'll That'll Walk the Line" by Waylon Jennings, "Little Sister" by Elvis Presley, "Once a Day" by Connie Smith, and many more.
The Tennessee State Museum has a wealth of history about a variety of topics, including music. From instruments to historical artifacts, little-known facts about the history of country music and more, the Tennessee State Museum is the perfect place to brush up on facts. Bonus: it's free!
The Johnny Cash Museum has the largest collection of Johnny Cash memorabilia and artifacts, including stage costumes, instruments, photos, personal letters and more. The Johnny Cash Museum is also appropriate for all ages, making it the perfect family affair. A cafe is also on-site as well.
Photo Credit: Courtesy of EB Media