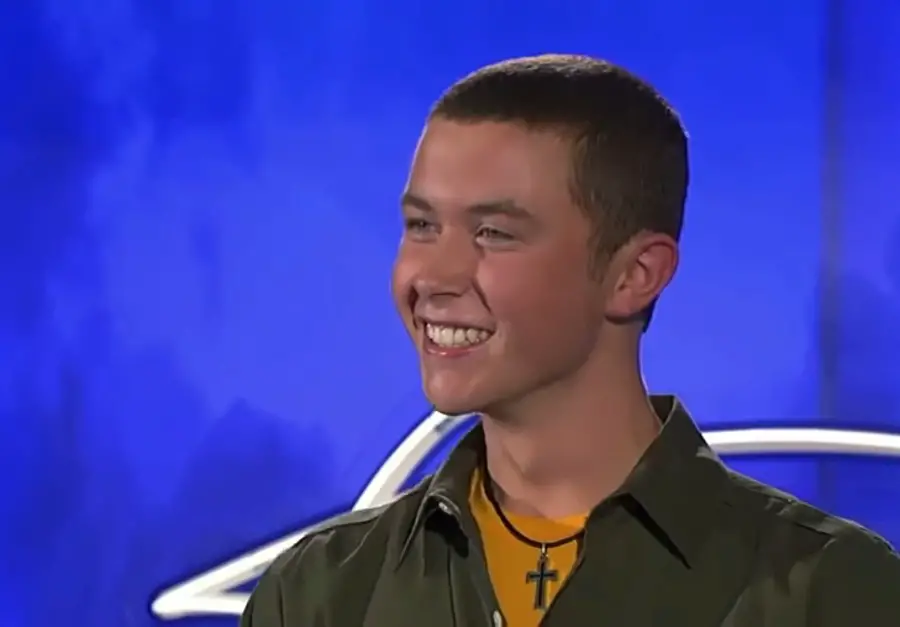 What a difference a decade can make. Scotty McCreery knows that better than anyone, since it was ten years ago that he first auditioned for American Idol. The North Carolina native auditioned for Season 10 the reality TV talent show in 2011, when he was just 16 years old, singing Josh Turner's "Your Man" and Travis Tritt's "Put Some Drive in Your Country," in front of Steven Tyler, Jennifer Lopez, and Randy Jackson, and earning the hearty approval from all three judges.
McCreery celebrated the milestone anniversary of the day the world first got to know him, by looking back at his audition, which set off a wildly successful career in country music.
"Can't believe its been a DECADE since my Idol audition aired!" McCreery captioned the video of his audition. "10 years ago started me on the most insane journey I could ever dream of. Thanks for being there with me every step of the way! Here's to another 10 years yall! Much love."
McCreery recently opened up about his Idol journey, which included two country stars — both McCreery and Lauren Alaina — in the season's finale.
"I think for the both of us, we went through that together," McCreery told Radio.com. "We had a country finale, which I'm still so proud about, on the biggest show that was out there … I think you're a TV star when you come off that show, but I don't think anybody goes on that show to become a TV star."
"It's crazy, because one thing everybody in this business is looking for is to be able to put a face to the name, and you get that immediately with Idol," he continued. "But I think what me and her are both looking for is to be seen as country music artists that write our own songs, and have them on the radio … Idol helped us get known, but I would say both of us were looking more so for the songs. Because in country music it's all about the song."
McCreery's current single, "You Time," is in the Top 40. The song, from an upcoming album, was inspired by his wife, Gabi.
"It was inspired by her, but it was really a time where she was super, super busy at work," McCreery told Everything Nash. "I was just on the road constantly. I'd come home from the road and she'd be going out to work, and we'd just be passing each other, all the time. So, it was at a moment where I was really craving some you time. Like, we can see our friends later. We'll see the family later, but right now just needs to be you time,"