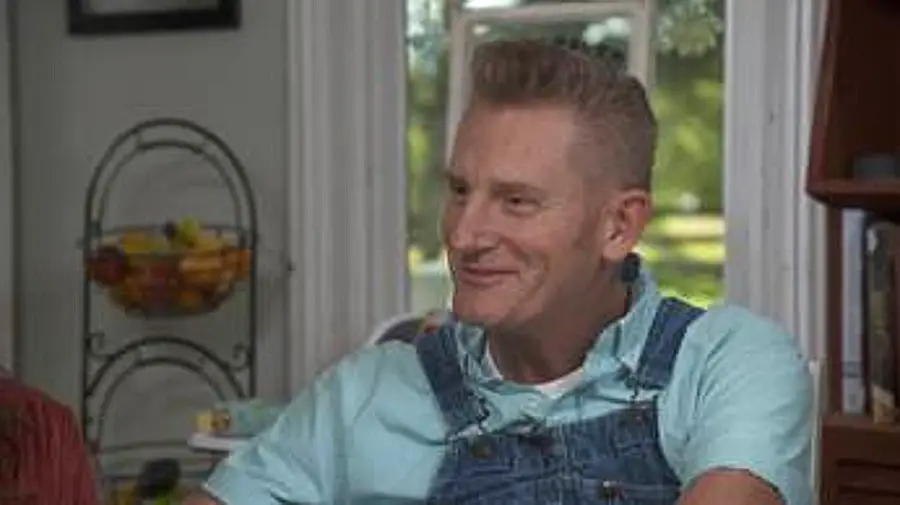 Rory Feek is starting a new musical chapter. The former one-half of the award-winning duo, Joey + Rory, has not released any new music since the tragic loss of his wife, Joey, who passed away from cancer in 2016. But now, the father of three is ready to launch out on his own, this time with Gentle Man, which will be out on June 18 on Gaither Music.
Feek already released the record's debut single, a cover of Bob Dylan's, "The Times They Are A-Changin,'" along with a stirring video of the track.
Feek spoke out about his new project, via a blog post on his website.
"To make a record without Joey isn't something that I was sure I'd ever do," Feek admitted. "The fact is, I've never made my own record. I've only been part of the albums that she and I made through the years. But it's been more than five years since we recorded the Hymns album, and I guess it was finally just time."
Feek, who revealed that he recorded 14 songs for Gentle Man, says that "The Times They Are A-Changin'" has an important message right now, when so much of the country is facing unrest and division.
"We recorded this song back in October," Feek commented. "Before the election. Before many of the recent events happened that have made the words Mr. Dylan wrote all those years ago, seem so profound now. For me, this is not about who's side is right and who's is wrong. It's about how all of this is affecting us as families. And what it is all doing to our precious children."
Although the song was written in 1964, the 55-year-old says it feels especially relevant now.
"This is the first song I'm sharing from the project," Feek noted. "It's a little different than most of the other songs on the record, in that it has a strange timeliness to it that the others probably don't possess. This one was written nearly 60 years ago, but it feels like it was written especially for today. For the challenging times we're going through right now."
Feek previously released a children's book, The Day God Made You, which was inspired by his daughter, Indiana, who has Down Syndrome. The book is available for purchase at RoryFeek.com.