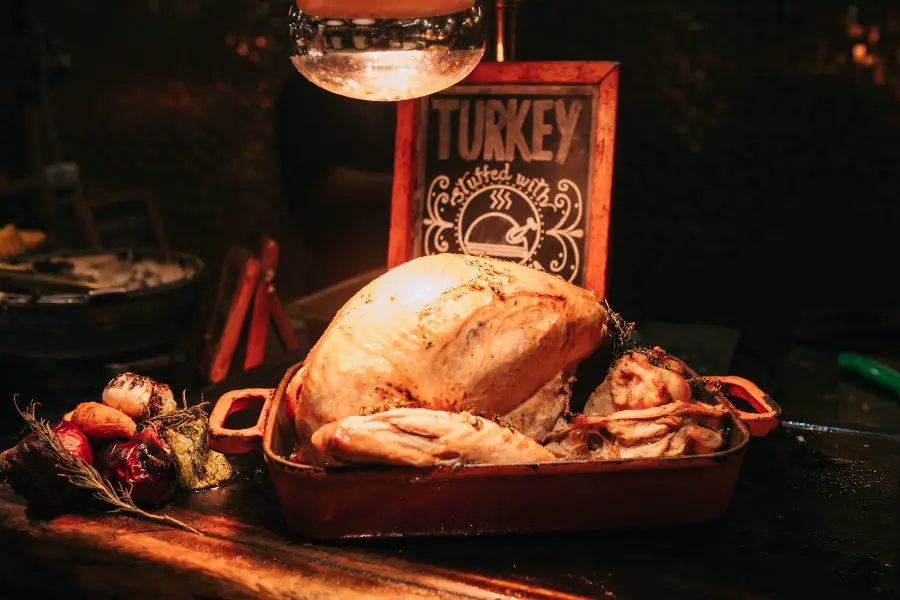 For some, Thanksgiving is a day to spend hours in the kitchen, roasting the turkey, baking the pies and sharing delicious food with family and friends. For others, they want to enjoy all of the traditional Thanksgiving fare, but would prefer to have someone serve — and clean up — instead. Fortunately, we found nine restaurants in Nashville that will gladly accommodate those who want to celebrate away from home.
Monell's is offering all of the traditional Thanksgiving dishes, including turkey, ham or skillet-fried chicken, along with numerous sides, including mashed potatoes, corn pudding, sweet potato casserole and more, along with caramel pumpkin pie for dessert. First come, first served — no reservations will be allowed.
1235 6th Ave. North Nashville, TN 37208 or 1400 Murfreesboro Pike, Nashville, TN 37217
Every meal at Loveless Cafe is like a Thanksgiving meal, so we are sure eating there on Thanksgiving Day will not disappoint. The Loveless Cafe is open on Thanksgiving day from 8:00 AM to 2:00 PM. While everything on their menu is delicious (especially those world-famous biscuits), their Country Ham Dinner plate screams holiday eating.
8400 TN-100, Nashville, TN 37221
Pinewood Social is offering a full Thanksgiving meal, including turkey, stuffing orange cranberry sauce and more, or a Hot Brown, which is an open-faced turkey sandwich. Pumpkin pie will also be on the menu. Reservations are strongly encouraged.
33 Peabody St, Nashville, TN 37210
Spice up your holiday meal by adding an Asian flair! Chauhan Ale & Masala House, owned by famed chef Maneet Chauhan, is offering her Turkey & Nine Thali, for two people or four people, featuring an Indian spin on several classic American dishes. Reservations are strongly encouraged, or curbside pickup is also available.
123 12th Ave N, Nashville, TN 37203
Also owned by Chauhan, The Mockingbird is offering a delicious Thanksgiving meal, served family-style. Options include an autumn soup, sage and rosemary cornbread and kale stuffing, mashed potatoes with spiced cider gravy, and more. Save room the pumpkin pie cake for dessert.
121 12th Ave N, Nashville, TN 37203
Located inside the JW Marriott in downtown Nashville, Stompin' Grounds is offering a choice for entrees among turkey, ham, salmon or vegan entrees, along with family-style sides that include collard greens, roasted sweet potato puree, roased root vegetables and more. Dessert options include pumpkin pie and a bourbon pecan pie, among others.
201 8th Ave S, Nashville, TN 37203
Inside the Thompson Hotel is the Marsh House, which is offering an amazing Thanksgiving spread. Appetizer options include stuffed quail or deviled crab, among other choices, while a second course offers options like gumbo or a kale caesar salad. But you'll definitely want to save plenty of room for the numerous entree choices to choose from, including seared scallops, turkey, steak and more. Feel free to take your dessert, like maybe the chocolate bacon cake, with pecan toffee and whiskey ice cream, to go.
401 11th Ave S, Nashville, TN 37203
Fleming's Prime Steakhouse & Wine Bar will be open from 11:00 AM to 8:00 PM, offering a prix fixe menu. The three-course meal includes the option of Herb-Roasted Turkey, Filet Mignon or Prime Bone-In Ribeye. Includes a starter, all the fixings and dessert. The meal is also available for curbside pickup and delivery.
2525 West End Ave Suite 220, Nashville, TN 37203
Since Thanksgiving is the day to indulge, there might not be a better place than Eddie V's. In addition to their regular menu, the downtown restaurant is also offering a special Thanksgiving menu, featuring turkey with green beans, stuffing, mashed potatoes and more, along with a pumpkin pie tartlet for dessert.
590 Broadway, Nashville, TN 37203