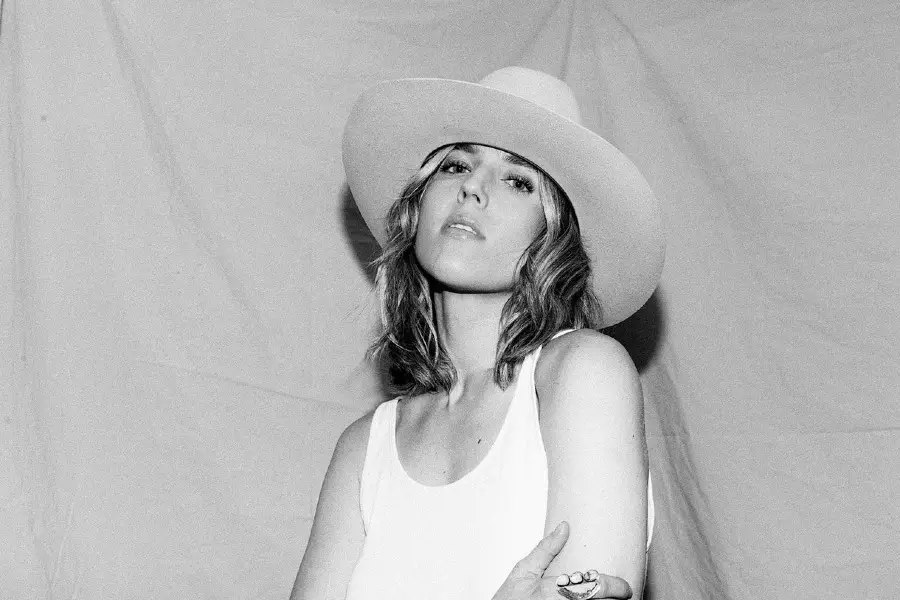 Alex Stern just released a theatrical new video for "John Wayne." The song, which Alex wrote with Brian Donkers and Reed Pittman, is about playing a part in your own life, without revealing one's true self — a message she drives home in the stunning video.
"This song and video both represent the pressures I believe we all feel at some point in our lives and the roles we try to play in order to be loved," Alex told Everything Nash. "At the end of the day I think we all just want to feel we're enough. I felt John Wayne was the perfect symbol of this song because I wondered if he ever worried if people only loved him for the parts they knew him as in movies, instead of the person he truly was underneath it all."
Alex previously premiered the acoustic video for her hit, "Somebody," with Everything Nash, which was a stripped down performance in her own living room. For "John Wayne," the New Mexico native wanted to show the truth behind the message in the song, which is very personal to her.
"Making this video was so special because it celebrated such an important realization for me," Alex said in a statement. "Each character I played in the video represented a character I've played as a performer and ending the video completely as myself was symbolic to where I am today. This project is about wanting to inspire viewers that we never have to be something we're not, in order to be loved, seen or heard."
Even writing "John Wayne" was therapeutic for the rising star, who hopes the message is empowering for others as well.
"This song represents the honest trap we all sometimes fall into, believing we have to be something we're not, in order to be loved, seen or heard," said the singer. "I hope someone hears this song and is reminded that they've always been enough being exactly who they are."
Find all of Alex's music by visiting her website.