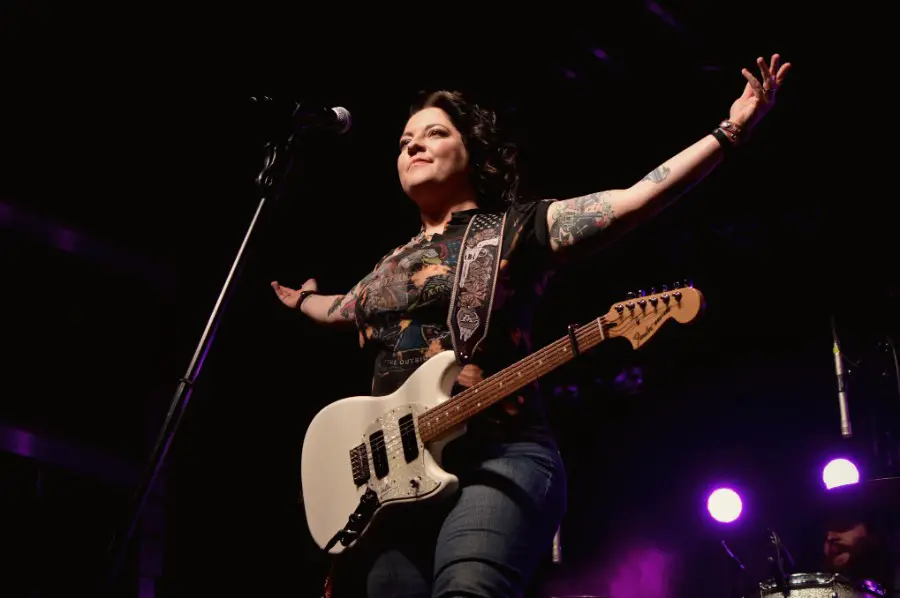 Ashley McBryde is lending her talents, and her fame, to a worthwhile cause. The singer-songwriter is partnering with the Country Music Association to launch the Artist Ambassador Program, through its  Unified Voices for Music Education (UVME) initiative.
As part of the program, throughout the month of November, Ashley will advocate the need for music education in schools — a cause that is important, and personal, to her.
"This is so cool," Ashley gushed on The Kelly Clarkson Show. "Being in a band was really important to me. I played the french horn, I played the mellophone. I've tried to remind kids that it's not a nerdy thing at all, to learn to play an instrument. I get to be one of the CMA Foundation's very first Artist Ambassadors. So I get to pay it forward, for all the great music teachers I've had throughout my life. I get to create music lessons, and I get to work with band directors all across the country.
"It's been stressful in 2020, for educators and for kids, and for families," she added. "It's the only silver lining we kind of get, in that way. Now that I'm off the road, I can kind of give back."
The CMA Foundation chose Ashley based on her passion for music, and her desire to share that passion with others.
"The CMA Foundation is thrilled to have Ashley McBryde as our first Unified Voices for Music Education Artist Ambassador," Tiffany Kerns, CMA Foundation Executive Director., said in a statement. "Ashley's passion for music is evident in her career as a Country artist and her enthusiasm for music education is unmatched. We are excited for her to be involved with the UVfME initiative throughout November, as she finds creative ways to encourage music educators during this time and develops resources for students to access nationwide."
UVME was launched in July to supply more resources to music educators, in light of COVID-19. More Artist Ambassadors are expected to be announced shortly.
Ashley will perform at the upcoming 2020 CMA Awards. She is also nominated for three trophies: for Female Vocalist of the Year, Album of the Year (for Never Will), and Musical Event of the Year, for her participation in Miranda Lambert's "Fooled Around and Fell in Love."
The 2020 CMA Awards will air live from the Music City Center in Nashville on Wednesday, November 11, at 8:00 PM on ABC.