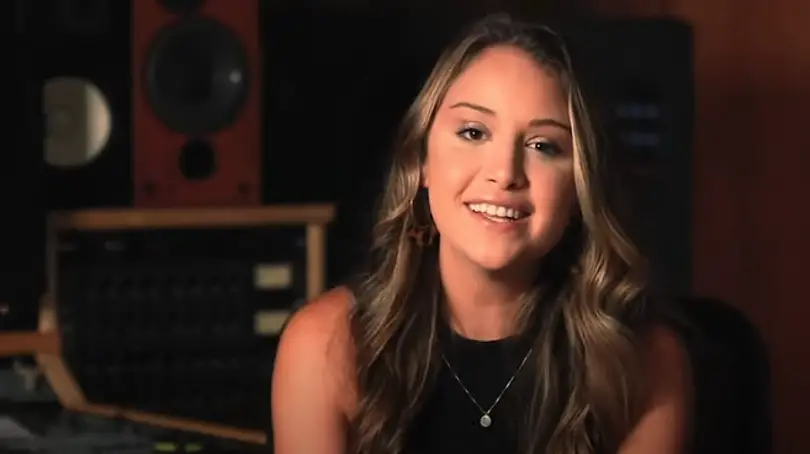 Alexandra Kay is continuing to make her mark in country music, by keeping a robust tour schedule, while also sharing more music with her fans. The Illinois native just posted a video of her singing her autobiographical song, "I Kinda Don't," on TikTok, celebrating as thousands of fans sang along with her.
"The whole reason I started writing songs was because I needed an outlet to process what I was going through," Kay captioned the video. "And on nights like these, when thousands of you are screaming the words back to me, I feel like I'm exactly where I'm meant to be, with all of you connecting over shared experiences. And for that one hour a night nothing else really matters. So here's to many more nights like these."
Kay first shared "I Kinda Don't" in 2020, revealing that the song was very, very autobiographical for her, when she encountered an ex-boyfriend's current girlfriend.
"I think it is such a mature take on that situation," Kay says of the song, which she wrote with Ryan Robinette and Tana Matz. "Everybody's been in a situation where they've had an ex that dated somebody else. And most of the time, that's very uncomfortable. In the actual, real-life situation that I wrote about, it was very uncomfortable. But then the person was so sweet, and beautiful and kind and everybody loved her. Nobody had a bad word to say about her. It's really hard to hate her.
"And so we really based the story on, if I were to see her in a bar, and this was a totally different situation, I feel like we could totally be friends," she adds. "But there's always going to be that wedge between us, in the fact that we both loved the same person."
Kay had already written plenty of songs before "I Kinda Don't," but she knew right away that the song was a special one, because of the unique perspective the song offered.
"As soon as it was finished, I instantly knew that it was one of my favorite songs that I've ever written, and I couldn't wait to get it out … There's lots of 'I hate you' songs, or 'I wish I could be you' songs, jealousy and the claws coming out," Kay acknowledges. "But I haven't heard a lot of songs where you're really looking at it in a different, more mature light."
Kay also shared a long list of back-to-back concert dates, with shows in New Jersey, California, Canada and more. Find music and tour dates at AlexandraKayOfficial.com.