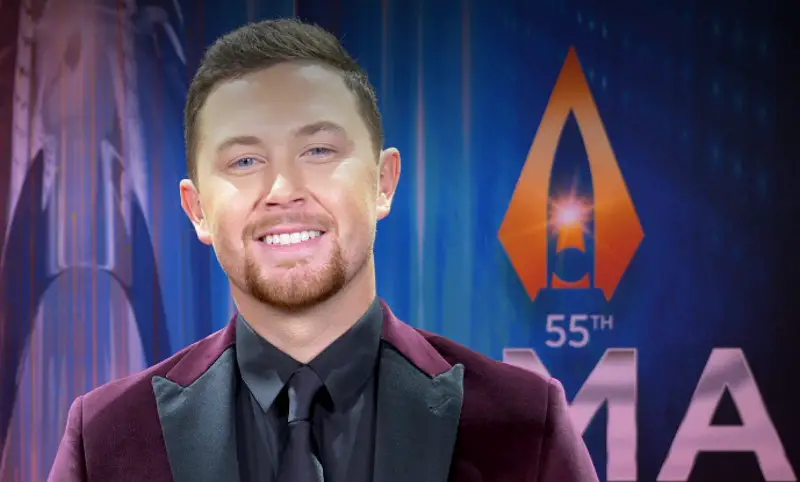 Scotty McCreery might not be a household name if not for his time on American Idol. The North Carolina native rose to fame by competing on Season 10 of American Idol in 2011, ultimately being crowned the winner. While the reality TV talent show definitely gave his career a boost, and a big one, the 28-year-old admits that his instant fame didn't necessarily equate to instant success.
"I think it also made you have to prove a little bit more to the doubters — like you weren't just a karaoke singer, you've got something to say," McCreery concedes to Trib Live. "It was seven years after the show before I had my first No. 1 single on country radio. It's instant fame, it's instant recognition, but as far as becoming a country music star, that took years of hard work."
McCreery was only 17 years old when he won American idol, having to quickly acclimate to life as a celebrity, while also trying to get his career started, and adjusting to becoming an adult.
"There are pros and cons to everything in life. For [American Idol], the pros far, far outweighed the cons,"  McCreery says. "A lot of times for country artists, yes, people hear your songs on the radio and they love them, but putting a face to the name can be tough. Idol does that right out of the gate — that doesn't make you a successful artist, but it can make you a TV star.
"There were times right after the show that I couldn't walk through airports. They'd have to take me underground, because it was so crazy," he adds. "But I didn't go on that show to become a TV star. I really wanted to become a country music star, and that takes years and years of effort, making relationships, learning how to write songs and learning how to perform on stage."
McCreery learned, and learned well. After having a few Top 40 hits at radio after his time on American Idol, McCreery hit his stride, and hit it big. The father-to-be is celebrating his fifth consecutive No. 1 hit, which includes a three-week run at the top of the Billboard chart, with his "Damn Strait" single. McCreery has already announced his next single, "It Matters To Her," from his 2021 Same Truck record.
"The coolest one for me is our next single, 'It Matters To Her," McCreery tells Audacy's Katie Neal, adding that it is a nod to his love for Brooks & Dunn music, and the influence it had on him. "And how could you not when I grew up listening to all their albums? This is the [song] where you start playing it and you see the crowd start trying to sing along like they already knew it, but then they realize like 'Oh, I don't know this song.'"
McCreery will celebrate the success of "Damn Strait" with a special show at Gruene Hall in New Braunfels, Texas, where George Strait's career began. The show will take place on September 23. Find music and tour dates by visiting his website.