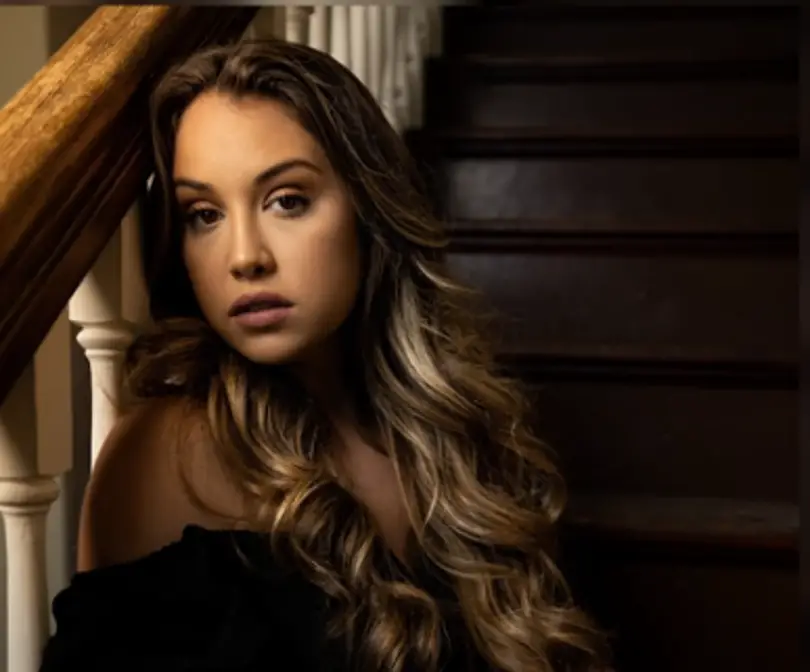 Alexandra Kay is celebrating a major milestone of one of her early hits. The Illinois native reveals that "I Kinda Don't," released in 2020, has hit seven million streams, an impressive feat for any artist, let alone an independent one.
Kay shared the news on TikTok, the platform that helped launch Kay's career.
Kay, who earned even more fans by spending part of the year opening for Tim McGraw on his McGraw Tour 2022, also continues to add tour dates to her own shows. The rising star reveals she has added even more dates to her already-full tour schedule, due to fan demand.
"Ya'll have been commenting like crazy requesting shows ALL over the country!" Kay announces on social media. "I am sending all of these requests directly to my booking agent so I can make sure I get to see as many of you as possible this summer! Check out my schedule! We just added a bunch of new shows and will continue to update every day!"
Kay wrote "I Kinda Don't" with Ryan Robbinette and Tana Matz, inspired by Kay actually meeting the new girlfriend of an ex-boyfriend.
"As I'm telling Ryan and Tana the story about how wonderful my ex's new girlfriend was, Tana looked at me and said, 'So you're thinking, I kinda wanna hate you, I kinda wanna be you,'" Kay previously told Taste of Country. "And we all just looked at each other and we started writing 'I Kinda Don't.'"
At the time she started performing "I Kinda Don't," Kay was at the cusp of her career. But even then, she saw how much the song resonated with the audience.
"I started playing this song live and the reaction from the crowd was unreal," Kay said at the time. "I knew I had to put it out. It's such a real, raw song and I can't wait to show fans this side of me and my music."
Kay might have reached a new milestone with a song about a broken heart, but she is now happily married, to Indiana Touchette, with her latest song, "That's What Love Is," inspired by their romance.
"My now-husband and I were together for eight years prior to getting married," Kay explains. "When I started to think about songs that I wanted to dance to at our wedding, I couldn't find anything that really summed up everything that we went through in those eight years, in order to get us to this moment of saying 'I do.' So I wrote one."
Updates on Kay's schedule, including the newly-announced dates, can be found here. Find all of Kay's music at AlexandraKayOfficial.