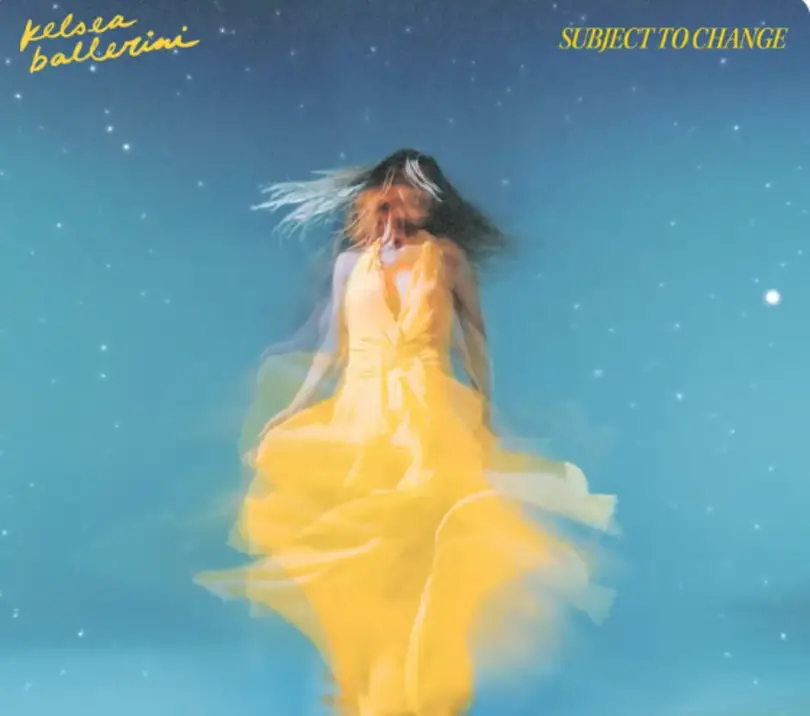 Kelsea Ballerini will soon have a new album for her fans. The Tennessee native reveals on social media that her next album, Subject to Change, will be released on September 23.
Ballerini announced the news with a video explaining her new set of tunes.
💛 SUBJECT TO CHANGE 💛
SEPTEMBER 23 
(album pre-order/pre-save/pre-add tomorrow night at midnight et) pic.twitter.com/Ur6zSTLQYH

— Kelsea Ballerini (@KelseaBallerini) July 13, 2022
"In my younger years, the idea of change scared me," Ballerini says. "It had proven to be a faceless force that patterned my past with uncertainty. Ultimately in the gift of growth have I learned that in the stark and constant juxtaposition of life, living happens. That when I unclench my fists, undig my heels, and unravel the architecture built by youth, a true metamorphosis can happen.
"I've been searching somewhere between the broadness of the universe and the simplicity in the little things, reflecting through wiser perspectives, leaning with bodyweight into matters of the heart, and finding blissful acceptance in the inner cracks I once cursed, that now let the light in to grow taller within myself," she continues. "This is a season of becoming, healing, loving, dancing and feeling. And like everything, it is subject to change."
In the days leading up to the announcement, Ballerini has been dropping hints about her next set of tunes. The album follows Kelsea,  released in March of 2020, and Ballerini, released the following September.
"I've been super hesitant to share anything before it's super ready, just because things have been so subject to change the last few years, but it's ready," Ballerini says on TikTok.
In a separate TikTok video, the 28-year-old says Subject to Change will be unlike anything she has released in the past.
"It's different than anything I've ever done, and it's heavily influenced by, I would say '90s music in general, but definitely '90s female country," Ballerini teases. "It's interesting; I've always really enjoyed walking that line and that balance beam of pop and country, and I'll certainly never apologize for that, because I feel like, that's what's true to me. It's what I listen to and what I'm inspired by … I feel like you just have to be true to your heart and your art and that's always what I've done. This time around it really led me back to country country. There's still some pop flavor, obviously, but I'm really excited for you to hear the influence that this thing has all over it."
Ballerini is enjoying a Top 25 hit with "Heartfirst," the debut single from Subject to Change. It was Ballerini who had the idea for the video for the song as well.
"This is only the second time I've written a video treatment, but I just had such a strong visual while writing 'Heartfirst' that I couldn't get out of my head," Ballerini tells CMT. "I wanted each vignette to represent a different side of the metaphor of chance while maintaining a breezy, whimsyness throughout. We start with a '90s rom-com run-in, and then we go on a journey of my character's reaction."
The pop-infused song, and ethereal video, is only a hint of what Ballerini says fans can expect from her on Subject to Change.
"I'm constantly challenging myself to try different things and push my own boundaries," she said. "I hope everyone feels that here, and I hope it sparks excitement on what's to come. This is only the beginning!"
Ballerini wrote "Heartfirst" with Little Big Town's Karen Fairchild and Alysa Vanderheym. A track list for Subject to Change has yet to be revealed. Find music and tour dates at KelseaBallerini.com.