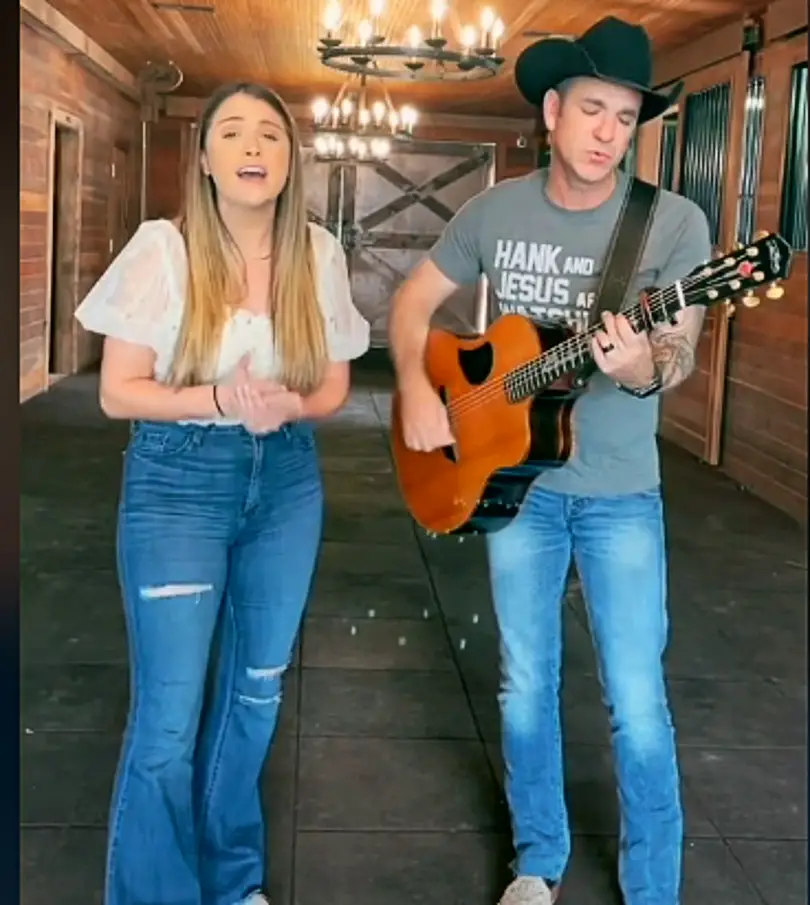 It's a match made in musical heaven, and it seems to have happened by accident. Rising star Alexandra Kay ran into Craig Campbell at The 615 House, a community of artists and creatives in Nashville, and asked him to join her on a song. The two combined their talents on Campbell's 2016 Top 25 hit, "Outskirts of Heaven."
Kay, who has quickly gained a large — and rapidly growing — fanbase thanks to her TikTok covers, shared their new duet on TikTok as well.
Kay recently joined Tracy Lawrence and Clay Walker for a few nights on their joint headlining tour.. Her cover of Tim McGraw's "Don't Take the Girl" also earned high praise from McGraw, along with a spot on his upcoming The McGraw Tour.
Kay is adept at putting her own spin on country hits, including recent covers of  Randy Travis' "I Told You So," Lady A's "Just a Kiss,"  and a medley of George Strait hits, but she is also a proficient songwriter as well. The Illinois native just released "Best Worst Ex" with Julia Cole. While Kay enjoys covering other people's songs, she is also drawn to creating her own melody and lyrics just as much, and maybe more.
"I started writing music so I could deal with everything that I had going on in my life at the time," Kay previously told People. "As a teenager, I was trying to figure out who I was and where I belonged and how I should deal with things like love and heartbreak. And all of the intensity surrounding all of those things went into my songs."
Kay will also be joined by Russell Dickerson and Brandon Davis for The McGraw Tour, which kicks off on April 29 in Rogers, Arkansas. Find all of Kay's music, as well as a list of her upcoming shows, by visiting her website.